House Numbers & Outdoor Decor
When it comes to accessorizing your home, don't overlook your outdoor space. Bring finishing touches to your outdoor area with well-designed yet functional outdoor decor, including house numbers, doormats, outdoor planters, and battery-powered outdoor lights. These accessories can complement your outdoor furniture and complete your space.
House numbers add visual impact to your home's façade. Not only do they serve a pragmatic purpose for guests, mail carriers, and others, but house numbers also bring a decorative element to your home. Crafted of anodized or brass-plated aluminum, the weather-resistant Neutra Modern House Numbers feature the clean lines of the Neutraface typeface for a minimal, modern aesthetic. Available in two sizes and finishes, these house numbers are appropriate for large homes and apartments alike.
Modern outdoor planters are also integral to creating an inviting outdoor space. Pot your favorite foliage in the bowl-shaped Bullet Planter. Set atop on a three-legged powder-coated steel base, this planter can also be used as an ice bucket for outdoor entertaining. It's available in two sizes and fits neatly on small balconies and large patios alike.
For dynamic lighting that moves with you – from an outdoor dining table to fire pit lounge seating – opt for portable, battery-powered outdoor lights, such as the PC Portable Lamp. Despite its minimal silhouette, this portable outdoor light is powerful: It's rechargeable, dimmable, scratch-resistant, water-resistant, and boasts a 10-hour battery life. These battery-powered outdoor lights are the perfect solution to illuminating outdoor spaces sans extension cords.
Encourage friends and family to wipe their feet before heading indoors with a doormat. Herman Miller's Doormat With Bristles features stiff bristles that trap dirt and a slatted base that prevents water from pooling. Use this doormat for side entrances or back doors – wherever dirt might be tracked into the house.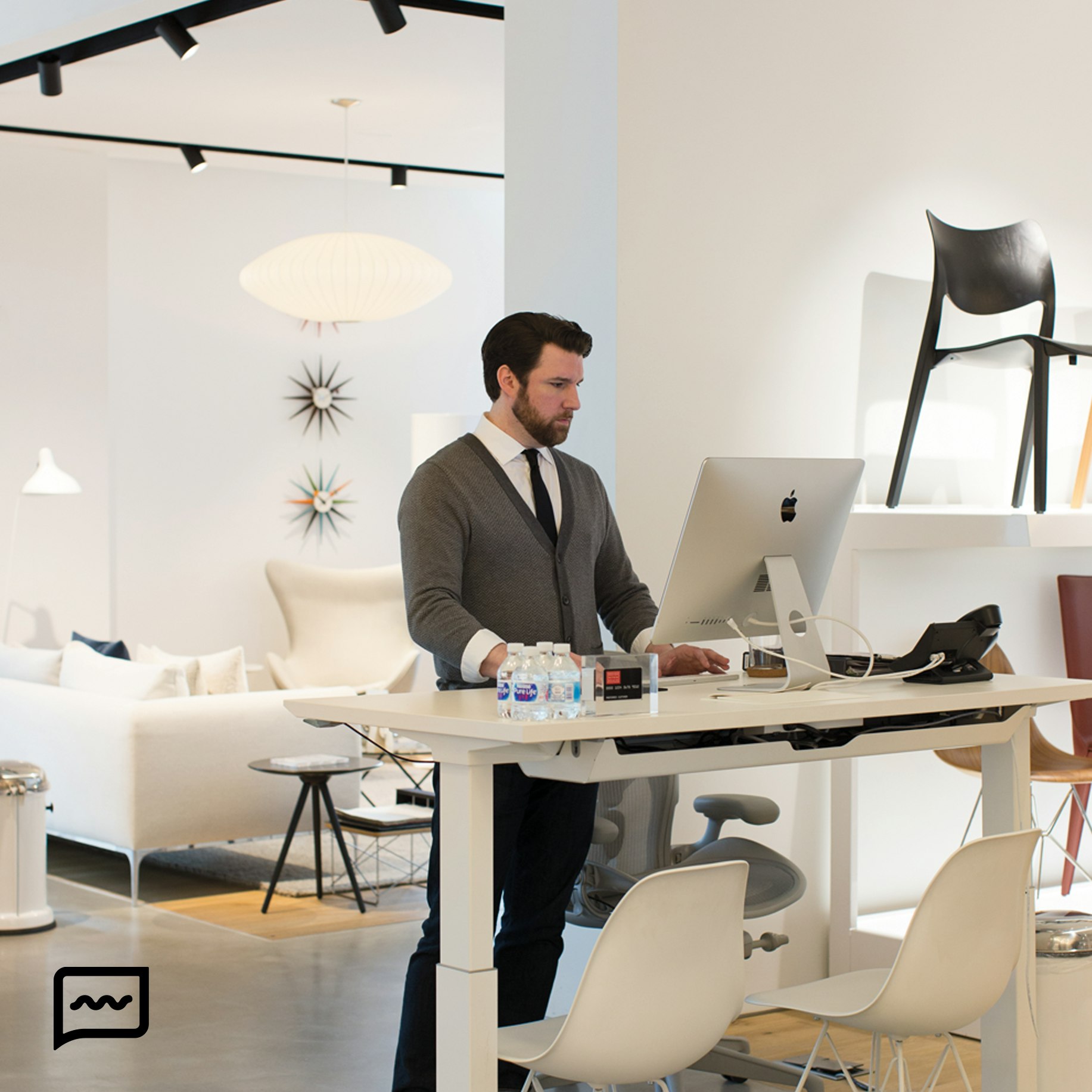 Any Questions So Far? We Can Help.
Chat instantly with a Performance Specialist to get advice, recommendations and answers to all your questions.