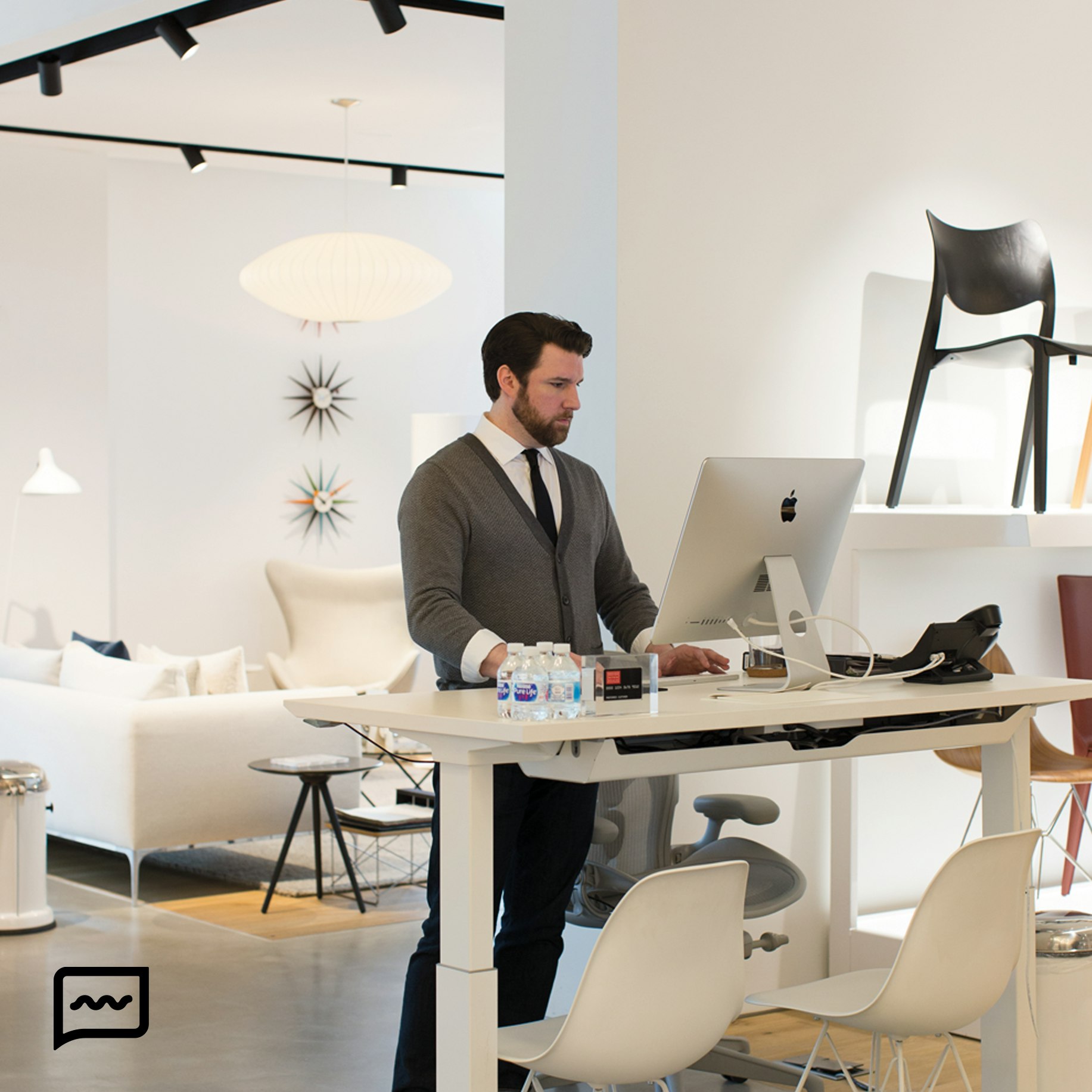 Any Questions So Far? We Can Help.
Chat instantly with a Performance Specialist to get advice, recommendations and answers to all your questions.
Ergonomic Gaming Chairs
In the best gaming chairs, performance is key; the right gaming chair will not only provide you the comfort and support you need to play for long hours, but also enhance your performance in your games of choice. As with choosing an office chair, ergonomic design will play a central role in determining the best computer gaming chair for your gaming setup. An ergonomic gaming chair is crafted to improve your posture, minimize pain and discomfort in your back, neck, arms, hands, and shoulders, and inspire focus: all things that will help you perform at maximum capacity and rise in the rankings. At Herman Miller, shop PC gaming chairs that put performance first.
Best Ergonomic Gaming Chair Features
The first element to consider when choosing the best chair for your gaming setup is lumbar support. Back pain is one of the most pervasive physical detriments of choosing the wrong computer gaming chair; a PC gaming chair without proper lumbar support can negatively impact your performance in the short- and long-term. The best gaming chairs for back pain have ergonomically designed seat backs or lumbar pillows that support the curve of your lower spine to alleviate and prevent back pain. The best ergonomic gaming chairs also have other thoughtful, comfort-forward features designed to relieve your joints and promote better posture, including adjustable tilt, adjustable arms, and headrests. Opt for breathable mesh gaming chairs or chairs filled with cooling foam to keep cool in the heat of the game. The most comfortable gaming chair will support you in and out of play; in leisure, reclining gaming chairs allow you to lean back and relax, taking more pressure off of your joints and muscles. Discover comfortable gaming chairs that combine all of the best ergonomic features at Herman Miller.
Herman Miller Ergonomic Gaming Chairs
Herman Miller's selection of gaming chairs includes iconic silhouettes that have been redesigned specifically for gaming, including the Aeron Chair, the Embody Chair, and the Sayl Chair. The special gaming edition of the Aeron Chair brings the Aeron's renowned adjustability and support to the gaming landscape, making it one of the best gaming chairs available. For posture support that meets your mobility needs, discover the Herman Miller x Logitech G Embody Gaming Chair, whose design combines input from medical and gaming professionals to promote peak performance. These special-edition gaming chairs offer not only the epitome of ergonomic design, but also effortless style and coveted colorways. For a pink gaming chair, white gaming chair, or teal gaming chair, look to the Sayl Chair, whose suspension back is available in a range of striking colors. Herman Miller's gaming chairs make for the best office gaming chairs, as they are as appropriate for work calls as they are for video game streaming. Explore Herman Miller's range of performance office seating for office chair options that can also double as gaming chairs off the clock.