Living Room Storage
As a gathering space, a living room is often a center of activity within the home – a room that's used for everything from casual family game nights to formal cocktail parties. As such, proper storage pieces are key to keeping this high-traffic area well organized. All the things that make your living room a center of activity – board games and video games, books and magazines, blankets and throw pillows – can also create clutter without adequate storage. Living room storage components provide space for entertaining essentials while keeping the room free of clutter. High performance storage components include: TV stands and entertainment centers; bookshelves; storage benches and ottomans; credenzas; baskets, crates, and bins; console tables; and media centers.
TV Stands, Entertainment Centers & Media Storage
To store media items and accessories, such as movies, video game consoles, media players, and more, consider living room storage furniture specifically designed for media storage, including media stands, media centers, TV stands, and entertainment centers.
Some of these storage units feature shelves, cabinets, and drawers that are the precise size and shape of certain devices and media accessories. Entertainment centers and TV stands typically have durable bases for a television, with cabinets, drawers, or shelves built into the base or around the television in a hutch-like structure.
For modern TV stands and modern entertainment centers, explore media centers from Herman Miller. Wood TV stands and media centers such as the Line Media Console, Morrison Media Unit, and Edel Media Unit have features to streamline media storage, such as cord escapes and adjustable shelves.
Console Tables, Credenzas & Shelving Units
Other media storage furniture has broader applications. Console tables, credenzas, and living room storage cabinets are suitable for a wide range of items – from games and toys to consoles and media accessories. If you're interested in keeping items on display, consider shelving units such as bookshelves or ladder shelves: tall, open-concept shelving units ideal for displaying books, games, houseplants, and decor.
Living room storage furniture in the Line, Edel, and Morrison collections at Herman Miller include modern credenzas and wood console tables with storage as well as other large storage units that, as a set, can contribute to a functional mid-century modern living room setup. For modern bookshelves and storage units, consider the black or white bookshelves in the expansive New Order Bookshelf collection or choose modular shelving units from the Eames Shelving Unit collection.
Storage Ottomans, Benches, Baskets, Crates & Bins
To protect blankets and pillows from dust, allergens, and odors, opt for storage benches or ottomans. These pieces of living room seating often have lift-up tops that conceal a large storage compartment – perfect for guest bedding, plush toys, seasonal throw pillows, and other large textiles. Other living room items, such as coasters, notepads, writing utensils, and smaller children's toys are well-suited to portable storage units such as crates, baskets, and bins. Many baskets and bins can be stored on shelves or within cabinets for a clutter-free room; others are decorative enough to be left out as casual yet functional decor.
For throw blanket storage from Herman Miller, consider the Line Storage Bench or Korbo Handmade Wire Basket. For miscellaneous items, the Colour Crates are a versatile choice, and they're available in a multitude of bright colors and useful sizes. Shop Herman Miller living room furniture for more items to optimize your space.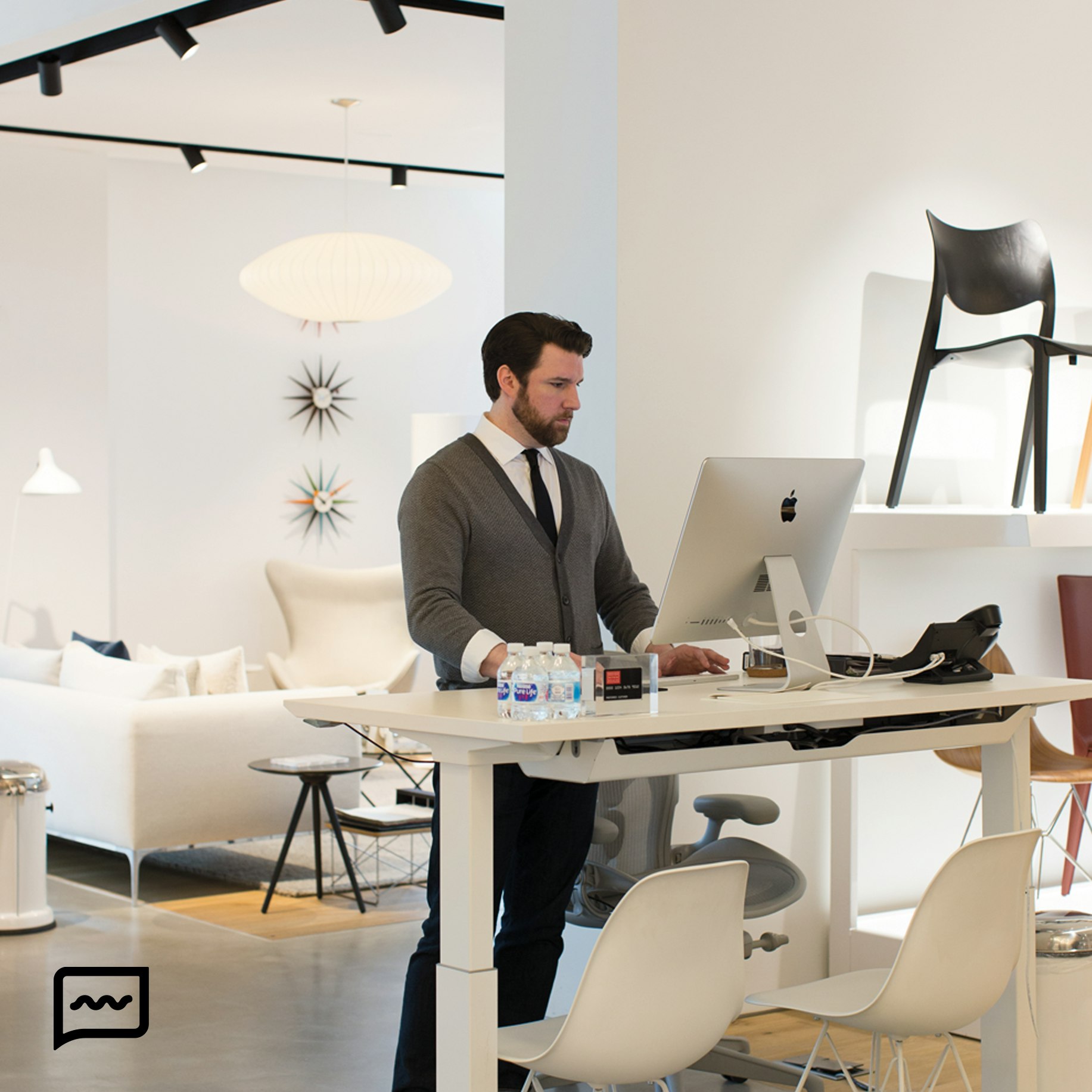 Any Questions So Far? We Can Help.
Chat instantly with a Performance Specialist to get advice, recommendations and answers to all your questions.