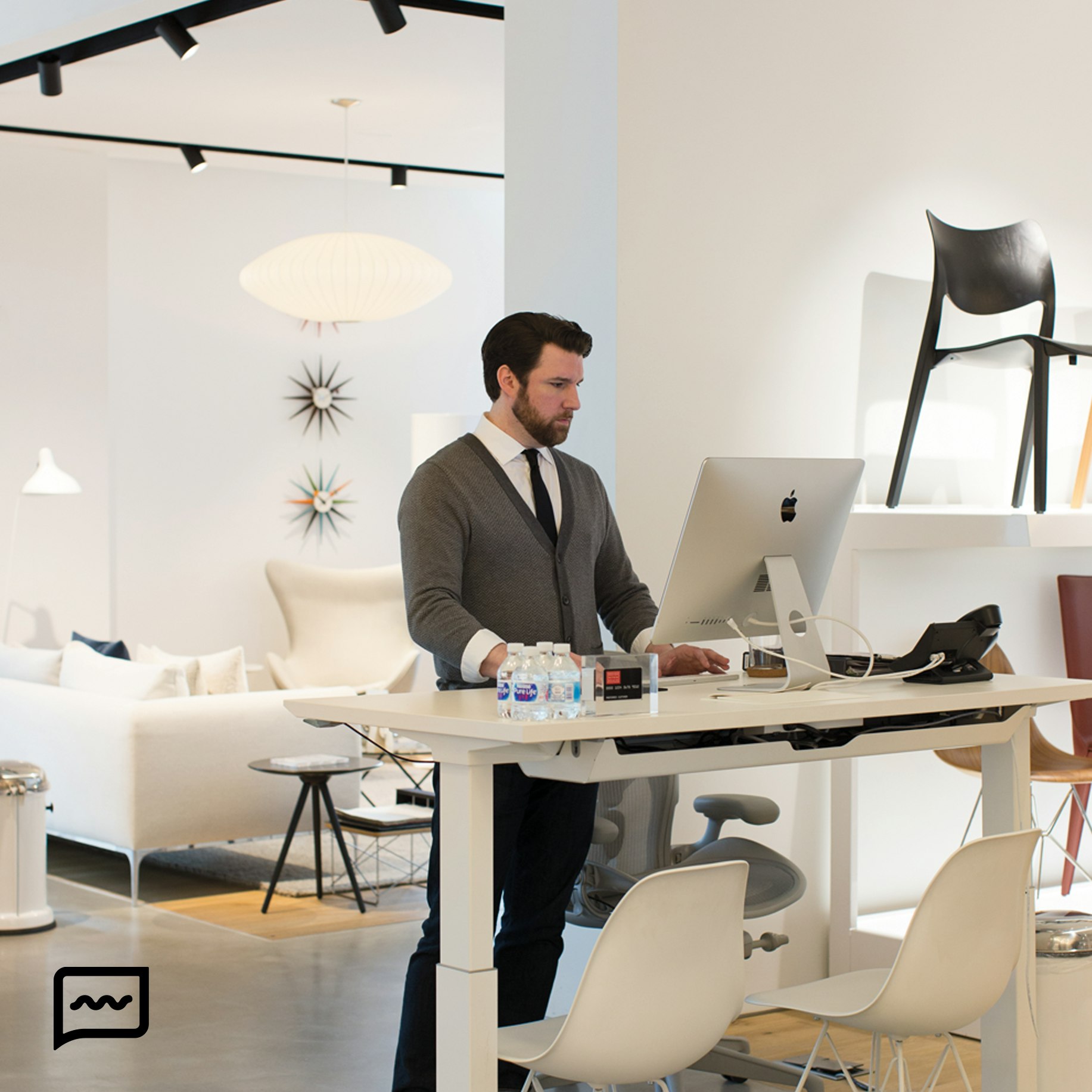 Any Questions So Far? We Can Help.
Chat instantly with a Performance Specialist to get advice, recommendations and answers to all your questions.
Ceiling Lights & Pendant Lights
Ceiling lights and pendant lights are essential light fixtures for the home. These produce the two types of lighting necessary for living and working comfortably: ambient lighting and task lighting. Ambient lighting, or general lighting, is optimal for open-concept floor plans, large living spaces, and other spacious rooms that require ample light. Task lighting is more focused, ideal for illuminating smaller rooms or specific areas within a large room, such as a kitchen island or dining room table. Many recessed ceiling lights and pendant ceiling lights are designed with transparent shades that diffuse soft light and produce a warm, ambient glow, while directional pendant lights with opaque shades are best for producing task lighting. At Herman Miller, discover pendant light fixtures by iconic designers like George Nelson and Michael Anastassiades. For additional Herman Miller lighting solutions, shop all lighting.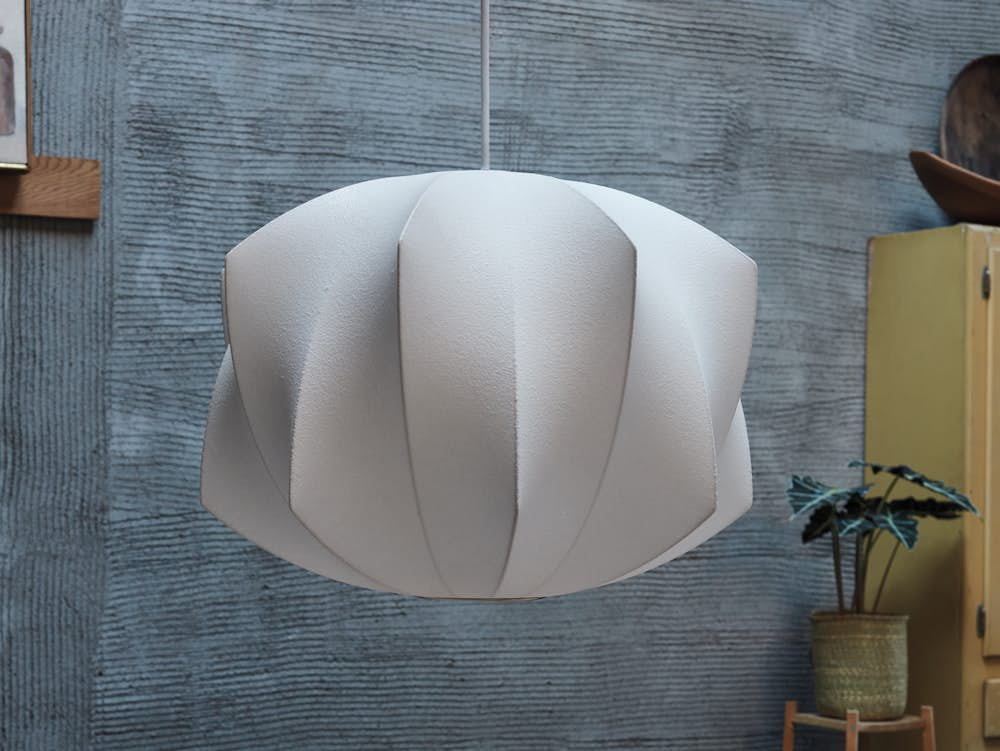 Herman Miller Pendant Lights
Designed with translucent polymer shades, George Nelson's iconic Bubble Pendants produce a warm, diffused glow that's ideal for gathering spaces throughout the home, including living rooms and dining rooms. The Nelson Bubble Pendants are available in several distinct shapes, each distinguished from the others by a unique, sculptural steel frame. These shapes include the Nelson Apple Bubble Pendant, the Nelson Saucer Bubble Pendant, and the Nelson Saucer Crisscross Bubble Pendant, among others. Hang one of these lantern ceiling lights over your dining table to cast a warm glow over your mealtime gatherings, or mix a handful of Bubble Pendants together for a visually intriguing ceiling light display. If you're looking for a pendant in brass or chromed steel, consider Michael Anastassiades ceiling light fixture: the IC Pendant. With a frosted blown glass diffuser, this globe pendant light emits a pleasing, ambient glow. This hanging pendant light features a pared-down silhouette and easily fits into any design scheme – use it as a kitchen island pendant light or dining room pendant light. Shop Herman Miller's lighting collections to find bright solutions for every room.