Cabinets, Chests & Credenzas
Storage furniture encompasses a wide range of pieces, including credenzas, cabinets, console tables, buffet tables, sideboards, dressers, and chests. Although these units share many common features, each is a distinct design that offers a smart storage solution for any room of the home – from a living room to an office.
With the exception of some dressers and chests, most of these storage units are wide and low-slung with a waist-high tabltetop that can be used to display decorative objects or to serve beverages and hors d'oeuvres. Credenzas, console tables, buffet tables, and sideboards are commonly used as serving furniture, arranged against a wall or along the perimeter of living room or dining area.
Each of these storage units offers closed storage, including drawers, cabinets, and shelves. Often, cabinet or sliding doors open to reveal adjustable shelves or soft-close drawers. Some pieces are suitable for storing various items – from media consoles to dinnerware – while others are designed to house specific items. Wine bars are small cabinets with built-in racks for wine bottles and wine glasses, in addition to multipurpose storage compartments. Entertainment centers and media consoles are often designed with cable management in mind featuring cord escapes and compartments sized for specific media accessories, like speakers.
Mid-century modern credenzas, cabinets, dressers, and other storage units are usually crafted of solid wood with brass details or hardware. Alternatively, some drawers and cabinets may have inset pulls instead of knobs or handles to further streamline their silhouettes. At Herman Miller, explore modern credenzas, console tables, media consoles, and other pieces of storage furniture that epitomize functional modern design. Shop the Line storage collection and Edel Collection for refined, minimal storage units that combine form and function.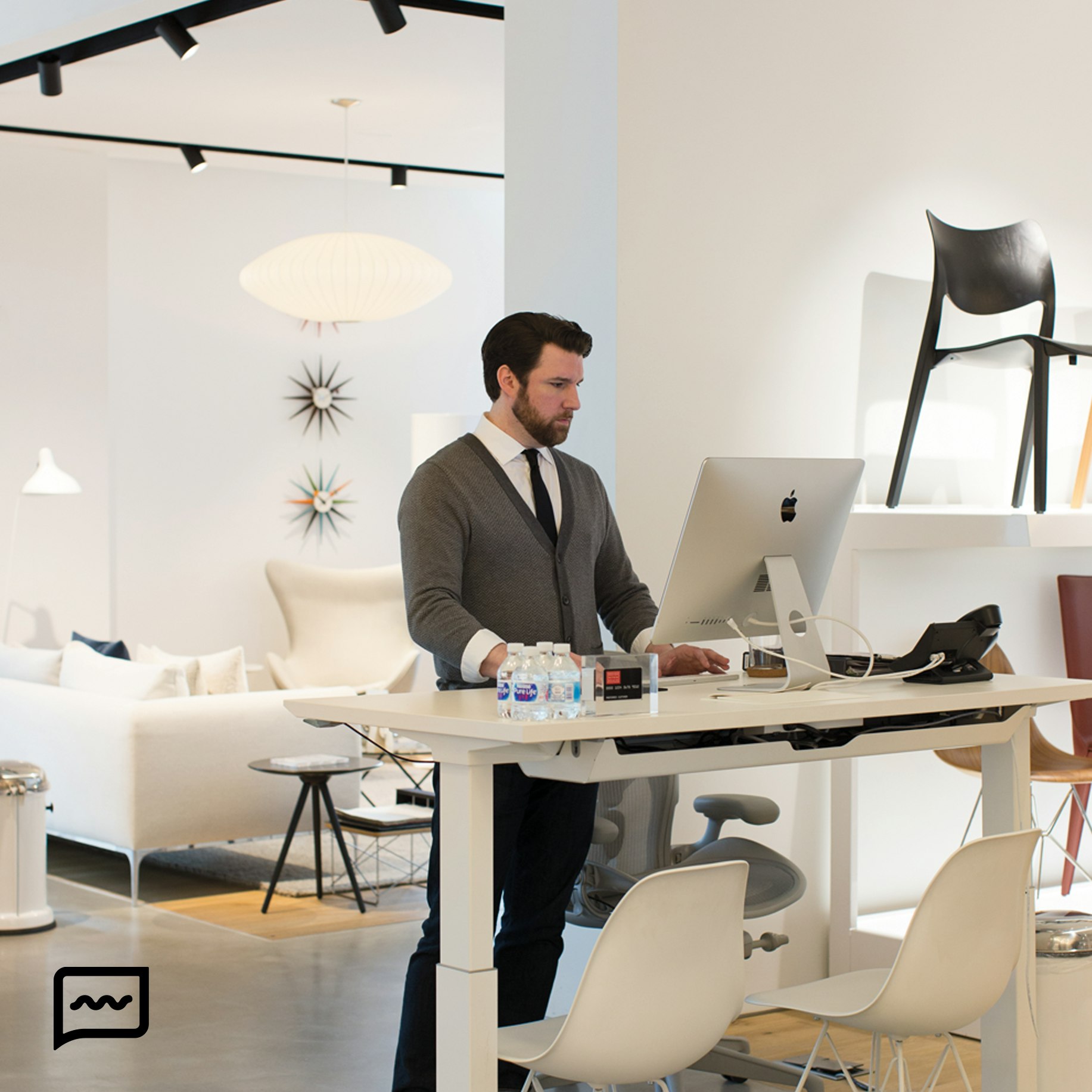 Any Questions So Far? We Can Help.
Chat instantly with a Performance Specialist to get advice, recommendations and answers to all your questions.