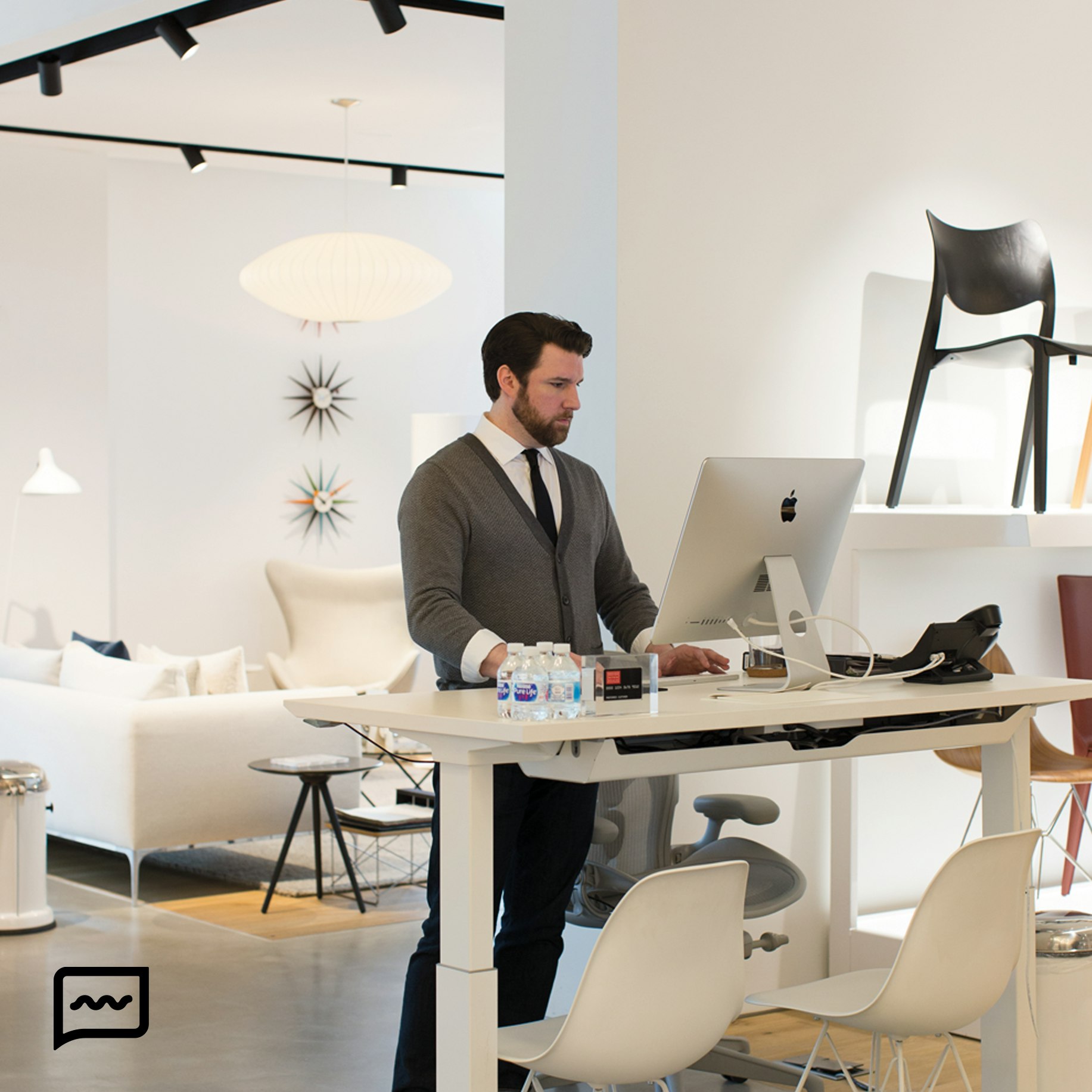 Any Questions So Far? We Can Help.
Chat instantly with a Performance Specialist to get advice, recommendations and answers to all your questions.
Office Tables
Characterized by their large, broad surfaces and relatively minimal silhouettes, office tables are ideal for creative and collaborative work spaces. An office table can accommodate one occupant or many – its large size ensures that several people can collaborate across its tabletop without competing for space. To that point, office tables typically lack storage components above the tabletop, with many only having one or two simple drawers just under the desk surface, and many office table desks can actually double as dining tables due to their durability and elegant simplicity. (To free up desk space, consider pairing an office table with another storage unit – shop all home office storage to browse your options.) Creatives, including traditional and digital artists, writers, architects, designers, and more may appreciate the size and simplicity of an office table's surface, as it can hold a task lamp, multiple monitors, and all sorts of creative materials without causing clutter. Home office tables are ideal for large home offices or studios where work must be done at a desk – and neatly.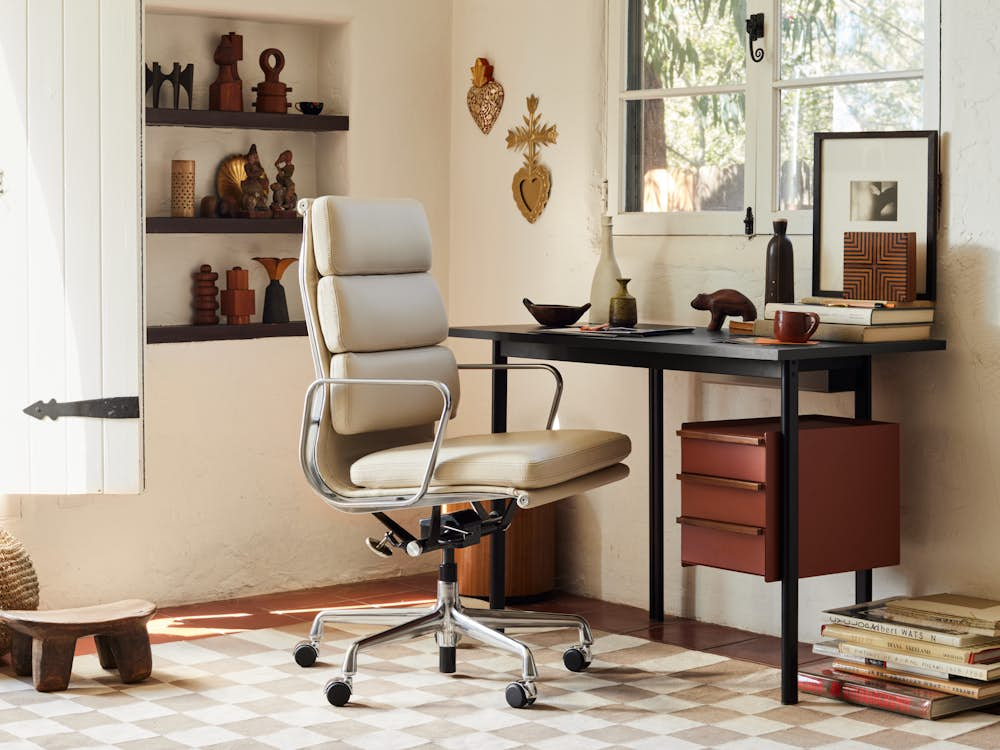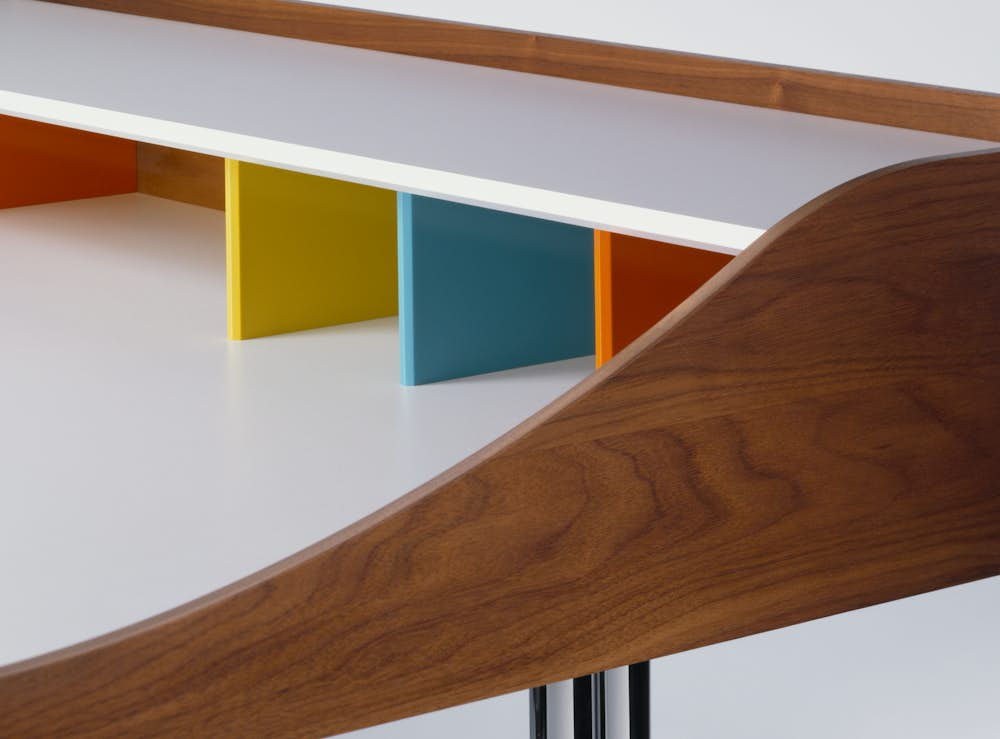 Herman Miller Office Tables
Office tables can come in many shapes and sizes to suit different work styles. If collaboration is a priority, consider round office tables from Herman Miller, including the round Eames Table, Magis Tavolo XZ3 Table, or Nelson Swag Leg Table. Round tables encourage conversation and ensure that each person at the table can contribute equally. If surface space tops your priority list, go for a large rectangular office table such as the Herman Miller Everywhere Table or OE1 Tables. At 72-inches wide and 30-inches deep, these are some of the largest and most accommodating office tables available. Despite typically lacking storage components, some office tables at Herman Miller do incorporate some storage space. The Line Storage Desk, for example, comes with a spacious drawer and cubbies concealed behind a pair of louvered doors as well as built-in cable management. The Eames Desk Unit has a large, low pull-out drawer, while the Nelson Swag Leg Desk incorporates desktop storage in the form of brightly colored cubbies and low-profile drawers with removable drawer organizers. If you're in search of a small office table, look to the Mini Edel Table (a smaller version of the statured Grand Edel Table) or the Plex Fixed-Height Work Table, a small, laptop-friendly side table that can be positioned almost anywhere with ease.