Performance Seating & Comfortable Office Chairs
Performance seating encompasses ergonomic office chairs that prioritize enduring comfort and wellness at work. Desk chairs in the performance seating category are some of the most comfortable office chairs for long hours due to their ergonomic designs and supportive features. Though all ergonomic office chairs feature elements that support the body's physical needs, performance seating at Herman Miller is highly research-backed, offering the best seating solutions for long work days. From the pioneering Ergon Chair, introduced in 1976, to the best-in-class Aeron Chair, Herman Miller is an industry leader in ergonomic comfort. Discover the difference of all-day-long support in Herman Miller's comfortable office chairs.
Herman Miller Comfortable Office Chair Features
Performance seating at Herman Miller prioritizes three design concepts to empower you to do your best, most creative work:
Natural Balanced Movement: Performance seating at Herman Miller acknowledges that constant movement – tilting, pivoting, leaning, and reclining – is an inherent part of office work. Seating isn't static. As such, comfortable office chairs from Herman Miller move with you. They incorporate features backed by kinematic research that mirror your movement and mitigate stress on your body's natural pivot points, promoting a more comfortable sit. One prominent kinematic feature is Harmonic Tilt, a responsive tilt feature designed to mimic the natural tilt and pivot motions of the human body. Discover Harmonic Tilt, Harmonic Tilt 2, and Auto-Harmonic Tilt in the Aeron, Cosm, and Mirra 2 Chairs, respectively, among many others at Herman Miller.
Total Spinal Support: Adequate spinal and lumbar support is essential in a comfortable desk chair, which is why it is a crucial component of many ergonomic chairs. At Herman Miller, performance seating incorporates unparalleled spinal support that engages your spine at each of its four regions to promote a healthful posture and ensure you feel supported no matter your position. Herman Miller office chair designs also acknowledge that there is no truly universal spine anatomy; Herman Miller performance seating is flexible to support body diversity and accommodate unique support needs. Features like the Butterfly Back, PostureFit, and PostureFit SL give Herman Miller performance chairs the inclusivity, responsiveness, and total spinal support that makes them rank among the most comfortable office chairs.
Dynamic Fit: Inclusivity is at the core of many Herman Miller office chair designs. Comfortable office chairs at Herman Miller are made with flexible, durable materials that support bodies of all sizes. Breathable and perforated to allow heat and moisture to escape, these materials also promote thermal comfort to ensure every occupant remains at a comfortable temperature while engaging in long hours of work. Herman Miller performance seating also prioritizes adjustability — many comfortable office chairs are equipped with a height adjustment mechanism, adjustable arms, adjustable tilt, and more to accommodate the widest range of body types.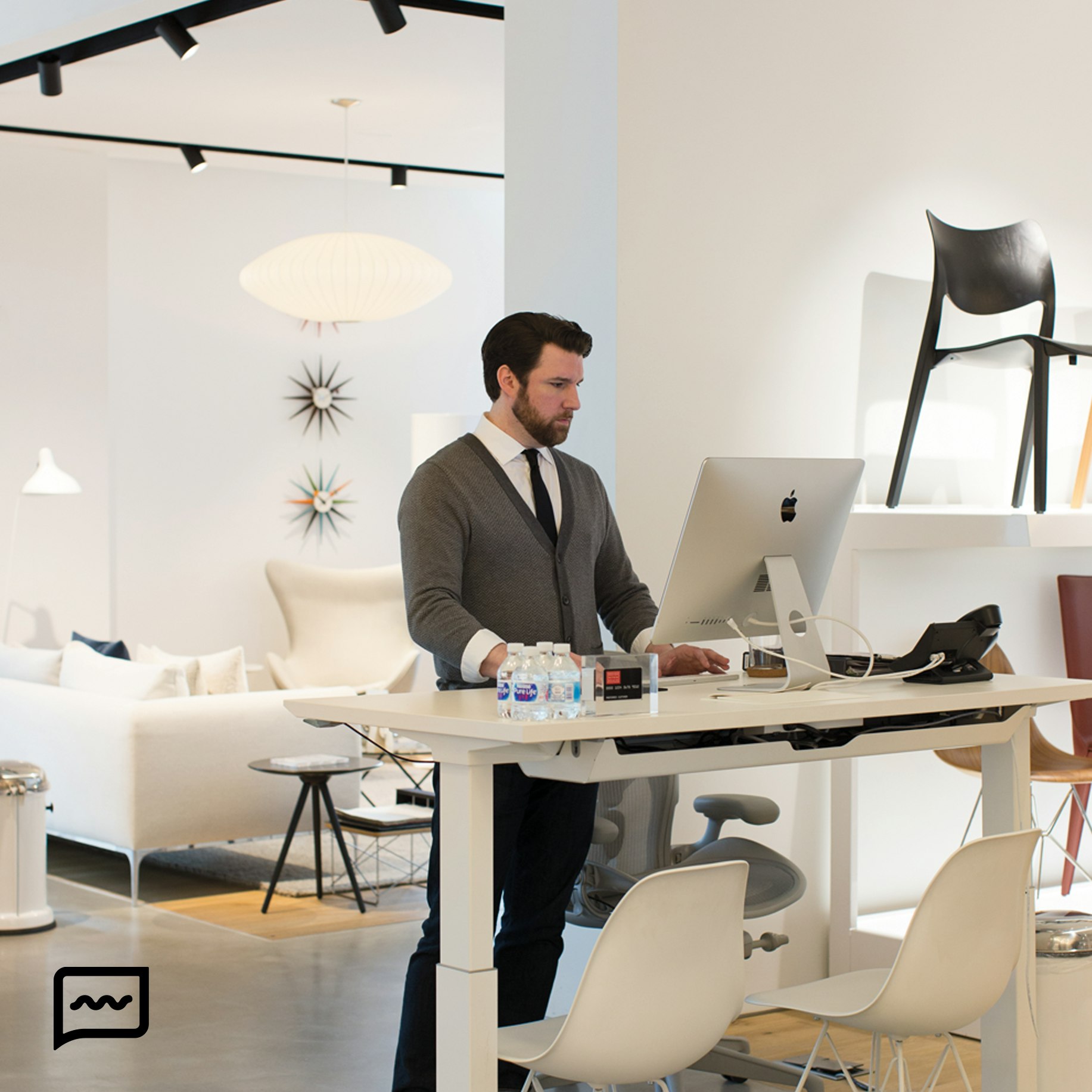 Any Questions So Far? We Can Help.
Chat instantly with a Performance Specialist to get advice, recommendations and answers to all your questions.