The Herman Miller Aeron
Celebrated for decades for its innovative, human-centered design, the Herman Miller Aeron is continually recognized as one of the best ergonomic office chairs on the market. It is viewed by many as the pinnacle of ergonomic comfort, featuring a design that prioritizes health and productivity above all else. The Aeron Chair is available in three sizes, each with various adjustability features to accommodate a wide range of body types and wellness needs. Lauded as one of the best office chairs for back pain, the Aeron Chair employs state-of-the-art adjustable PostureFit SL lumbar support to promote proper posture and mitigate back pain. The Herman Miller Aeron's arms, height, and tilt all also adjust to your comfort preferences. Suspended on the Aeron's die-cast aluminum frame are a seat and backrest made of 8Z Pellicle mesh, a pioneering woven material that marries tensile strength with moisture-wicking breathability. This ergonomic office chair's elastomeric suspension incorporates eight zones of varying tension to ensure that you feel supported in all the right areas. The material components of the Aeron are representative of Herman Miller's enduring commitment to sustainability; not only is the majority of the classic Aeron Chair recyclable, but the Aeron's body will soon also incorporate recycled plastic that would have otherwise ended up polluting our oceans. The Herman Miller Aeron is available in six sleek, office-appropriate colorways; the Onyx is currently the only one made with ocean-bound plastic.
Herman Miller Aeron Sizes
Available in three sizes, the Aeron's human-centered design was made with a diverse range of body types in mind. The Aeron Chair's sizes are, from smallest to largest, size A, size B, and size C. For help deciding what size Aeron Chair is best for you, or for a more in-depth look at the range of body types best suited to each Aeron Chair size, review Herman Miller's Aeron size chart.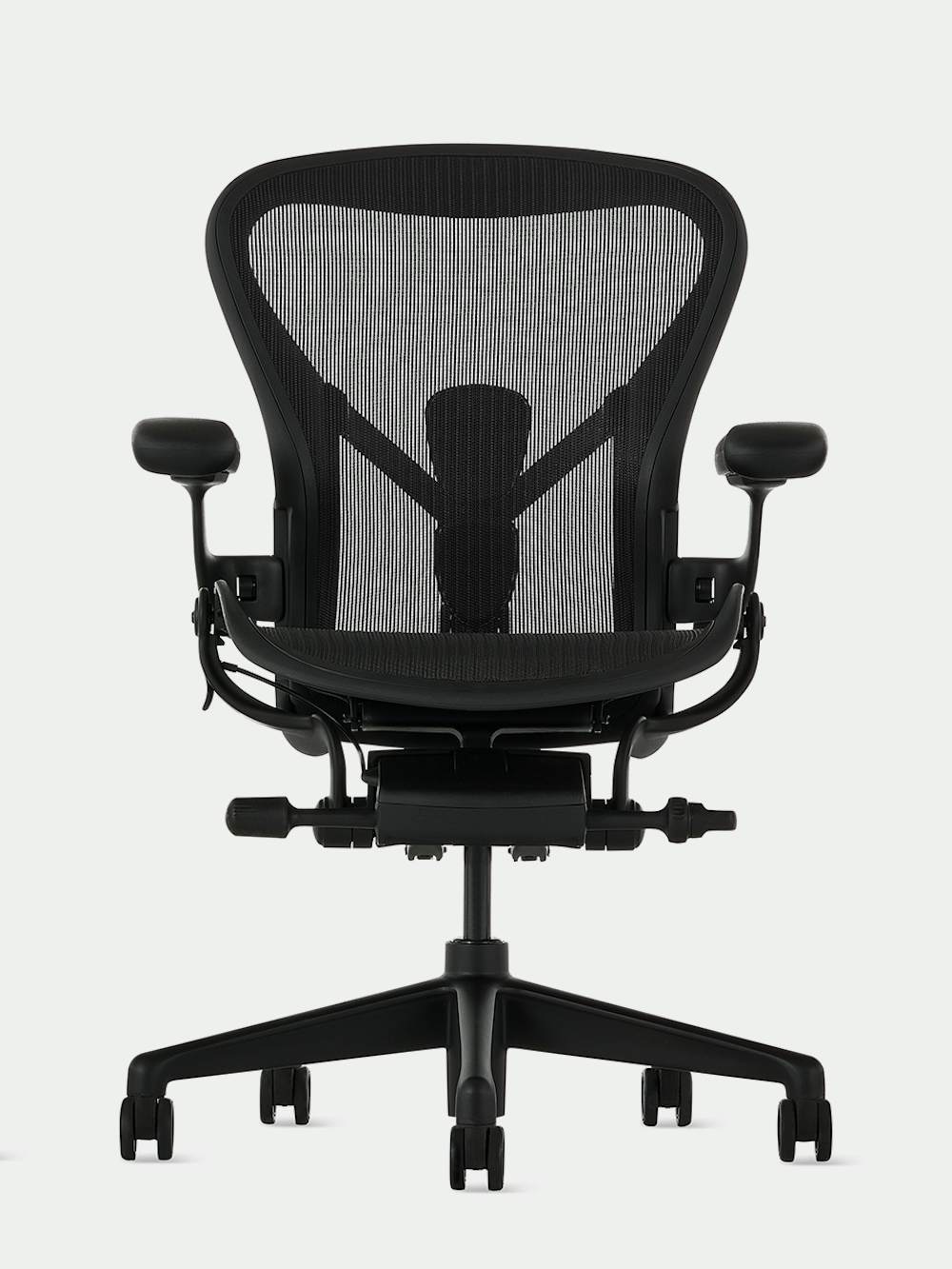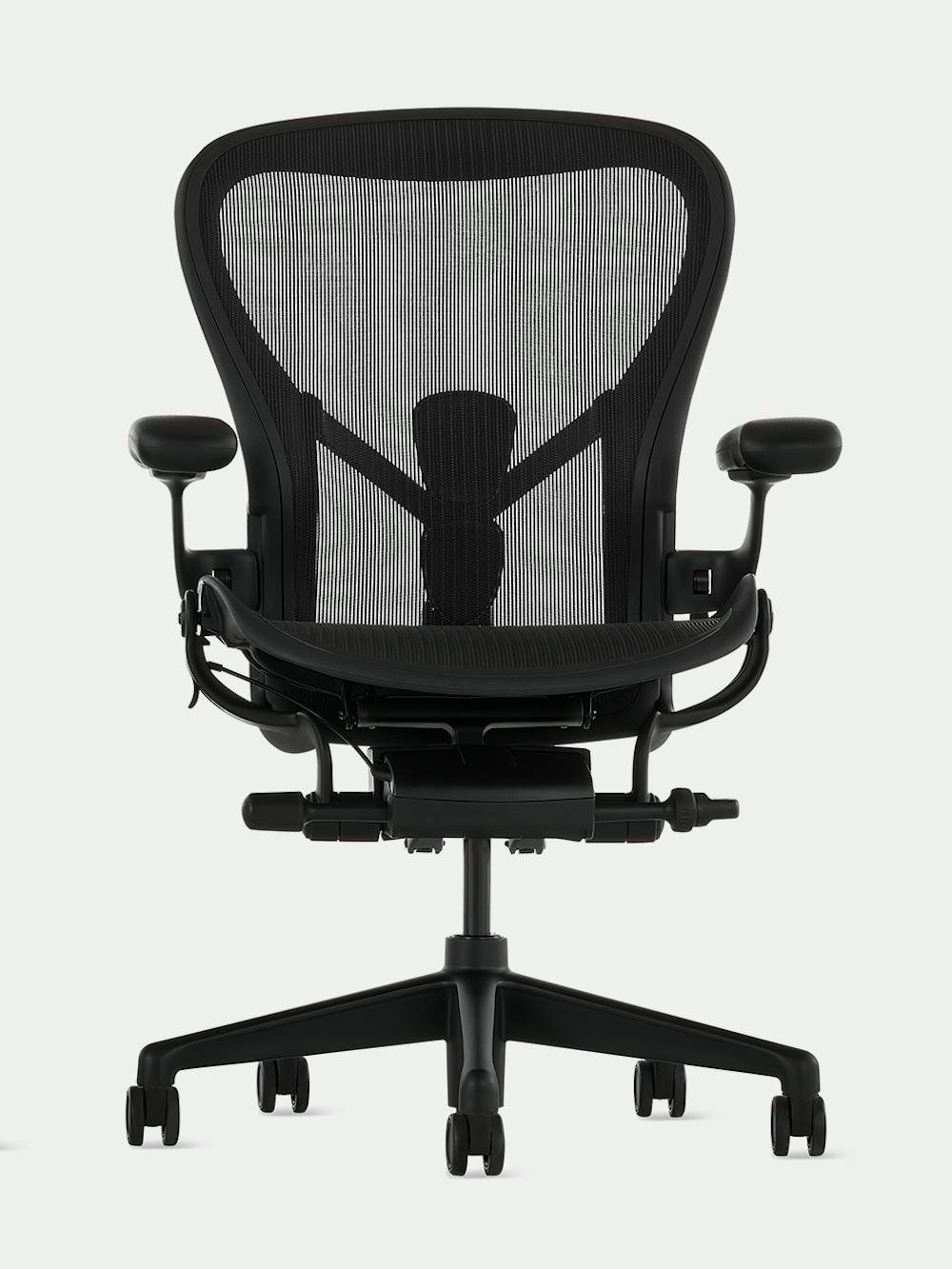 Aeron Chair Parts
The Remastered Aeron Chair is available with many adjustability features built-in; however, you can also separately purchase office chair lumbar support parts designed specifically for the Classic Aeron (manufactured before October 2016) and office chair wheels and office chair armpads suitable for the Remastered and Classic Aeron Chairs. Office chair armpads to refresh the Classic Aeron are available in vinyl and leather. Both basic lumbar support and PostureFit support components are available for the Classic Aeron to ensure a similar level of back support as the Remastered Aeron. Office chair casters are available for both carpets and hard floors; carpet casters are carpet-friendly only. Discover how Aeron compares to other Herman Miller icons by browsing all Herman Miller office chairs.