Table Lamps
Unlike utilitarian desk lamps, which provide focused task lighting to a specific area, table lamps are often used to bring light and decorative appeal to a space. They're useful for illuminating an entire room with ambient light, while simultaneously acting as an integral element of decor. Table lamps are notable for their function and aesthetically pleasing form, with delicate shades, sculptural bases, and other thoughtful, artistic features. At Herman Miller, discover a range of sophisticated modern table lamps that will elevate your space.
Table Lamp Features
Size and material set most table lamps apart from each other. The largest table lamps, ideal for spacious surfaces such as credenzas, dressers, and large side tables, usually have tall bases and voluminous shades. Living room table lamps tend to be some of the largest and brightest table lamps, while bedroom table lamps are often smaller in form, casting a warm glow. Bedside lamps, also called nightstand lamps, are often small table lamps that emit soft light. Many bedroom lamps are also dimmable to suit different times of day and night. Touch lamps make ideal bedside table lamps – this type can easily be controlled with a simple tap.
Modern table lamps feature many combinations of materials. Gold lamps, black lamps, white table lamps, brass table lamps, glass table lamps, and lantern lamps are examples of modern lamps. These often feature the sleek lines and clean forms evocative of mid-century modern lamps. Globe table lamps with frosted glass diffusers and polished metal bases exemplify the use of traditional materials to produce modern silhouettes.
Herman Miller Table Lamps
At Herman Miller, discover a range of modern table lamps that balance beauty and utility. For a quietly sophisticated lantern lamp that produces a soft, luminous glow, explore the Lotus Table Lamps in the collection of table lamps designed by George Nelson for Herman Miller. The Nelson table lamps also include the Nelson Pear Lotus Table Lamp, the Nelson Cigar Lotus Table Lamp, and the Nelson Ball Lotus Table Lamp, as well as tripod versions of each Lotus Table Lamp.
Herman Miller's collection of table lamps also includes sculptural globe table lamps by Michael Anastassiades, such as the IC Table Lamp (versions T1 and T2) as well as the whimsical Tip of the Tongue Table Lamp.
For a modern twist on a classic pleated shade, opt for the HAY Matin Table Lamp. Available with a paper shade in a choice of six colors, each of these modern brass-finished table lamps emits a warm, diffused glow that's equal parts useful and beautiful.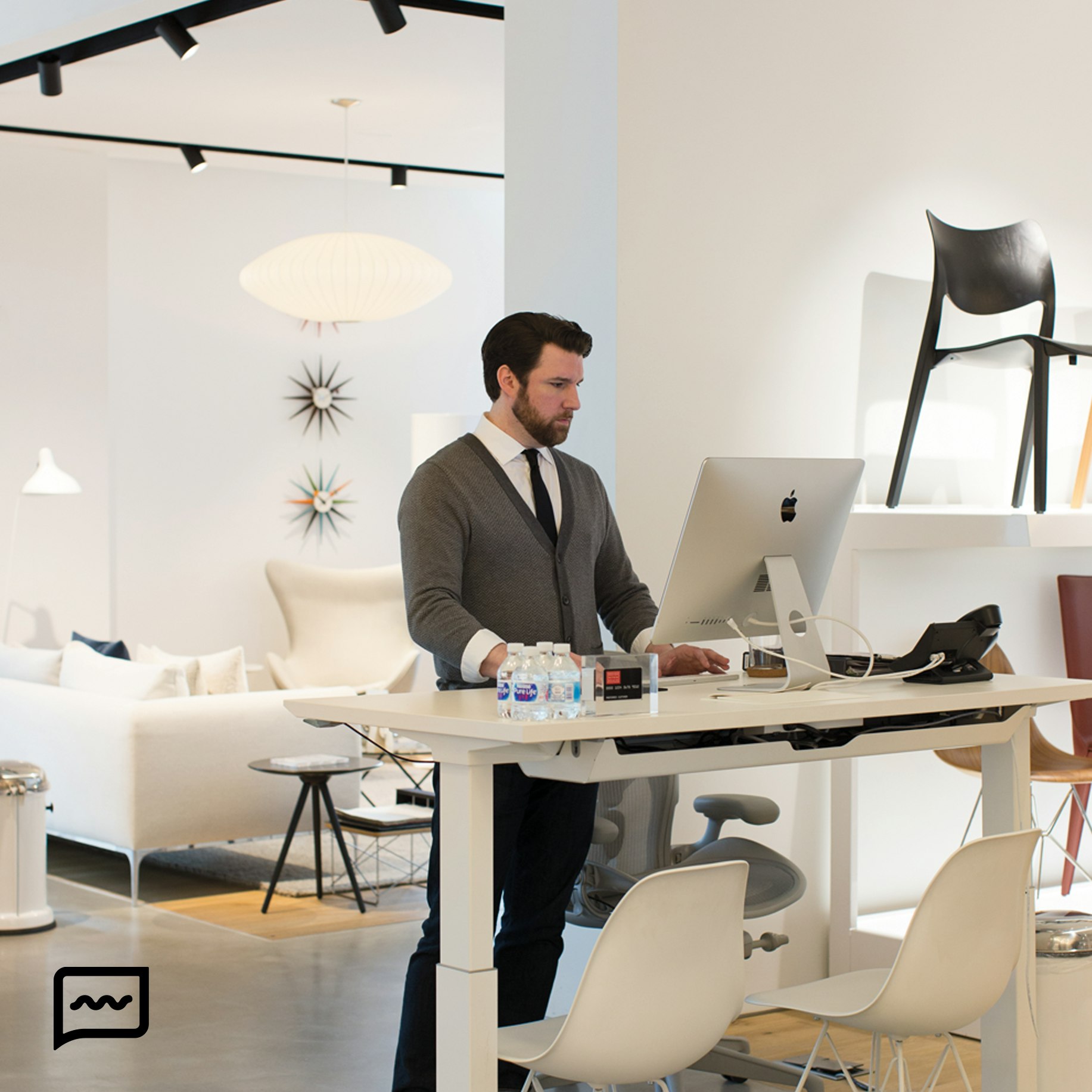 Any Questions So Far? We Can Help.
Chat instantly with a Performance Specialist to get advice, recommendations and answers to all your questions.