Gaming Desks
Foundational to a performance-oriented gaming setup, the right gaming desk will support your optimal gaming position, your equipment, and your accessories with room to spare. The best gaming desks have additional features to further optimize your focus and organization, including cable management systems, built-in outlet or USB ports, slide-out keyboard trays, and other storage components. Other large gaming desks may be adjustable and can transform from a sitting gaming desk to a standing gaming desk with the touch of a button or crank of a lever – these are ideal for mitigating the detriments of sitting for long hours.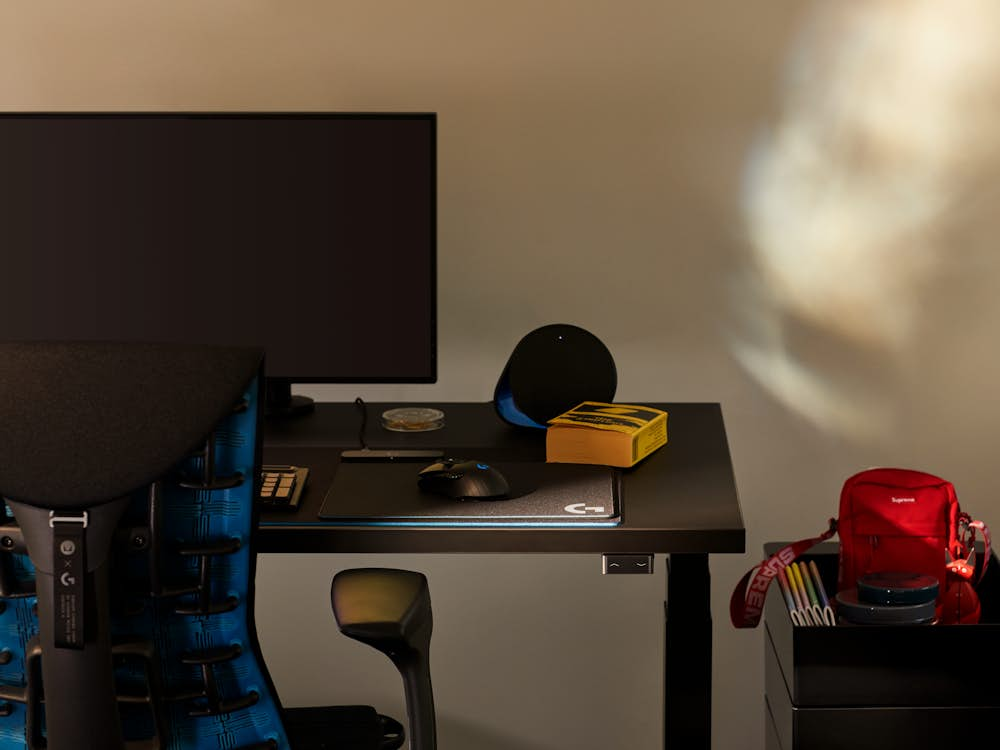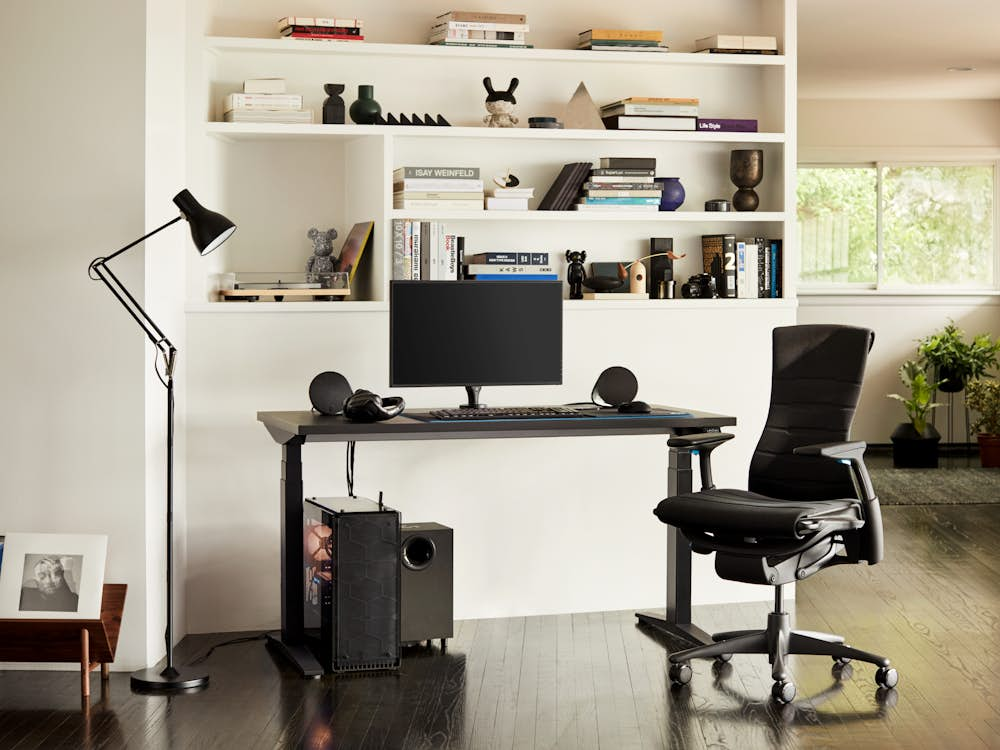 Herman Miller Gaming Desks
At the heart of Herman Miller's assortment of gaming essentials, the Motia Gaming Sit-to-Stand Desk is a revolutionary adjustable gaming desk that epitomizes performance gaming furniture. This large gaming desk measures 60 inches wide by 30 inches deep, and can be used as a platform for a console gaming setup or as a gaming computer desk for PC gaming. Not only is the Motia Gaming Sit-to-Stand Desk a sleek black gaming desk, but its high-performance tabletop is matte, anti-glare, and smudge-proof – perfect for game rooms filled with natural light or late-night gaming sessions under mood lighting. Motia is also a standing gaming desk that can lift up to 250 pounds of equipment with the push of a button. Pair it with a Herman Miller gaming chair for a top-of-the-line gaming setup that will improve your performance and enhance your wellness while you play.