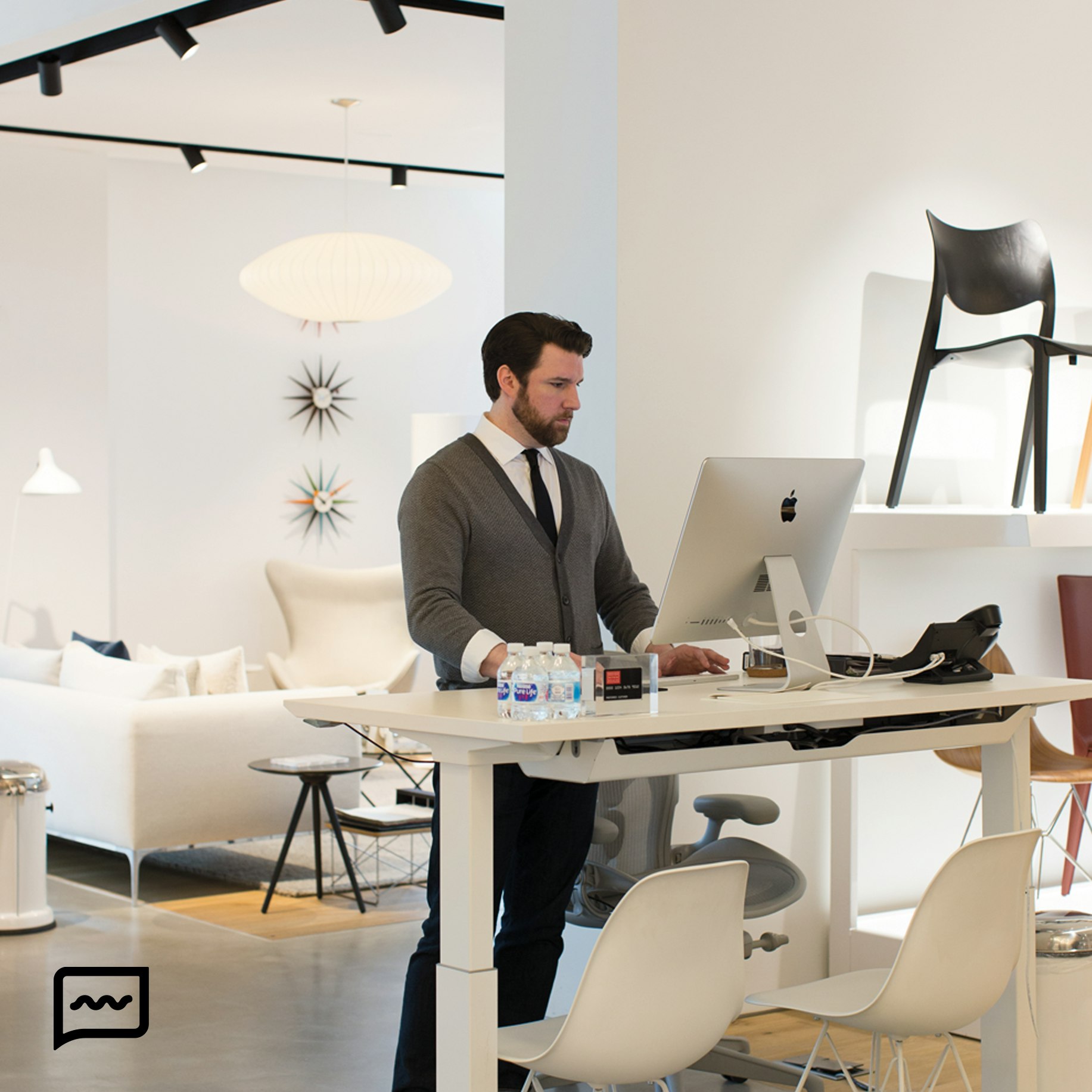 Any Questions So Far? We Can Help.
Chat instantly with a Performance Specialist to get advice, recommendations and answers to all your questions.
Home Office Lighting
Lighting is an oft-overlooked feature of professional office spaces. Uniformly lit overhead by bright LED or fluorescent ceiling lights, many professional offices provide employees with bright, consistent lighting. Home office lighting can be less reliable. Because home offices may not come equipped with recessed ceiling lights, it's up to you to choose the best home office light fixtures for your work style. The right office lighting for your work-from-home setup – be it a floor lamp, desk lamp, or table lamp – can improve your focus, accuracy, and mood, cut down on eye strain, and ensure you can still do your best work when natural light is low or unavailable. Shop Herman Miller for home office lighting to suit all your needs.
Home Office Lighting From Herman Miller
At Herman Miller, shop modern floor lamps, modern table lamps, and modern desk lamps that can illuminate your workspace with sophisticated flair. For serene ambient lighting, shop paper floor lamps and table lamps from the Nelson Lamp series, including the Nelson Ball Lamps, Cigar Lamps, and Pear Lamps. Similar sources of ambient lighting include the IC Floor Lamp and Table Lamps as well as the Tip of the Tongue Table Lamp, all of which employ delicate glass globes that give off a soft, calming glow. The HAY Matin Table Lamp and Ode Desk Lamp can also provide attractive ambient lighting that is slightly more directed than the other ambient alternatives – their downturned shades can illuminate a desk or workstation without introducing too much glare. For a similar overhead effect, choose the Ode Floor Lamp. For a cordless desk lamp, opt for the PC Portable Lamp, a sweet little touch-controlled LED lamp with a 10-hour battery life. To browse more modern office lighting options, shop all Herman Miller lighting.