Bookcases & Shelves
Cluttered spaces throughout the home call for bookcases and shelving units. Tall, durable, and spacious, shelving units, such as bookcases, offer smart storage for household objects – where they can still be seen and accessed with ease. Shop space-efficient storage solutions at Herman Miller, including well-designed bookcases and bookshelves. Or explore all storage furniture available at Herman Miller.
Bookcase Dimensions
The best shelving unit for your space depends on the shelf type that suits your needs. While bookcases can vary widely in size and shape, most bookshelves are approximately 12 inches tall and 12 inches deep. If you plan to store larger volumes or decorative objects, you might prefer a bookcase with deeper or taller shelves.
Bookcases and shelving units range from narrow to extra wide; tall bookcases are typically more narrow than long, low bookcases. The ideal bookcase height is one that allows easy access to its highest shelves (usually no more than 80 inches tall). In any home, especially those with pets or small children, it's essential to anchor a bookcase or shelving unit to the wall to prevent tipping, no matter how tall the shelving unit is.
Bookcase material can also impact its storage capacity. If you intend to store books or other heavy objects on your bookshelves, choose units made of durable materials that can handle the weight, such as solid wood bookcases, metal bookcases, or metal shelving units. Bookcases made of manufactured wood or other more lightweight materials, such as aluminum, are ideal for lighter objects.
Bookcase & Shelf Types
Though most bookcases and shelving units share a general structure – a solid base with or without legs and a sturdy frame supporting several bookshelves – shelf types can differ in design. Some of the more popular mid-century modern bookcases are ladder bookcases, tall bookcases named for their resemblance to a ladder. Designed to lean against a wall, ladder bookcases are well-suited to spacious rooms.
Geometric bookcases include cube bookcases and triangular bookcases. These feature modular, geometric shelves of different sizes and can often be stacked together.
Herman Miller Bookcases & Shelves
At Herman Miller, discover modern bookcases to suit different design schemes and storage needs. If you prefer a traditional bookcase, opt for the Tu Bookcase in powder-coated steel. This durable metal bookcase is a streamlined shelving unit that can house everything from heavy decorative objects to baskets of toys.
For more options, explore the expansive New Order Bookshelf collection. Bookshelves in this collection are available in a variety of widths and heights, including the High Triple model, a high capacity 15-shelf bookcase. Each of these powder-coated aluminum bookshelves is available in two colors, including a modern black bookcase and a grey bookcase.
If you're looking for a ladder shelf, opt for the Folk Ladder shelving unit, a sophisticated solid wood bookcase with a minimal silhouette. This five-shelf ladder bookshelf is available in two widths and three wood finishes, making it suitable for a wide range of interior design styles. For a bookcase with a similarly streamlined silhouette, select the Story Bookcase, available as a black bookcase or a white bookcase. Or opt for the Story Shelving Unit, available in the same colors. With its central spine and pedestal base, the Story Bookcase puts a modern spin on the ladder bookshelf structure.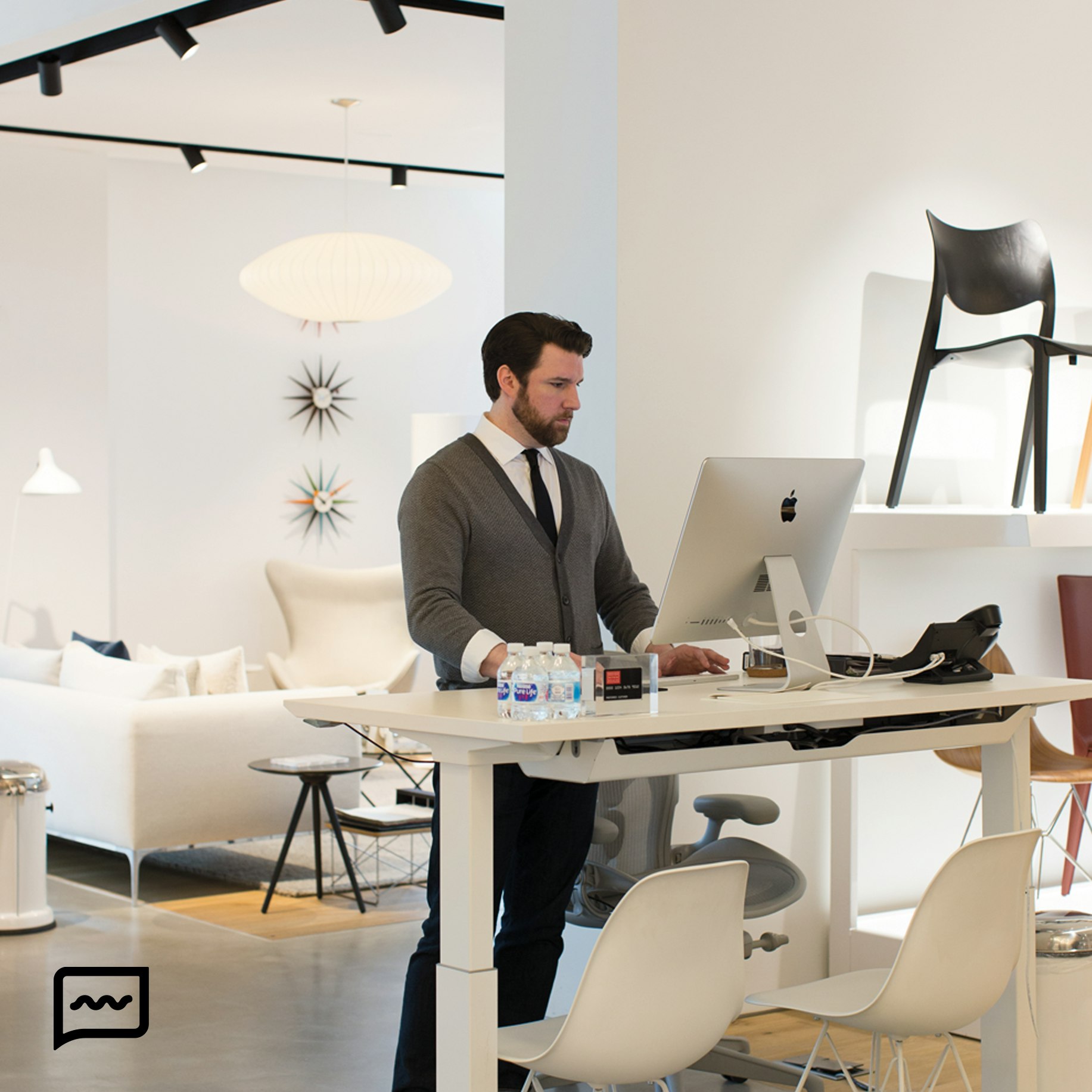 Any Questions So Far? We Can Help.
Chat instantly with a Performance Specialist to get advice, recommendations and answers to all your questions.