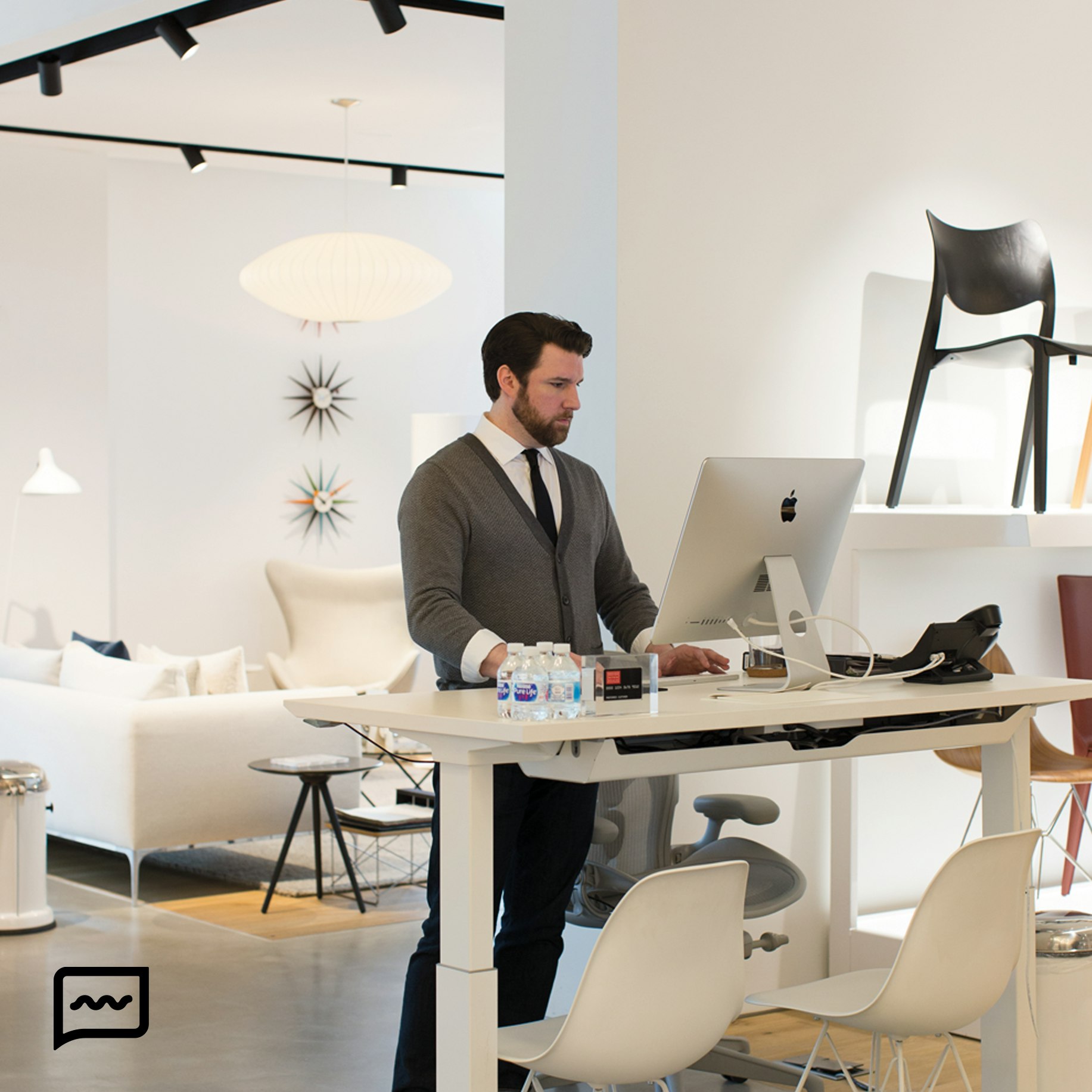 Any Questions So Far? We Can Help.
Chat instantly with a Performance Specialist to get advice, recommendations and answers to all your questions.
Office Stools & Drafting Chairs
Office stools and drafting chairs are designed to accommodate a wide range of movement, making these types of seats ideal for creative workspaces. Many office stools and drafting chairs feature foot supports, usually in the form of rungs or rings, that allow the sitter to support themselves while they lean forward to perform detail-oriented work or reach laterally for supplies. At Herman Miller, there are three primary types of office stools to choose from: desk stools, counter-height office stools, and drafting chairs.
How to Choose the Right Office Stool
Your workstation and work style will impact which of Herman Miller's three office stool styles is best for you. A desk stool is the best choice for: standard-height or adjustable-height desks; collaborative office spaces; short-term work; salons and studios. A bar- or counter-height stool is ideal for: bar- or counter-height tables or desks; shared office spaces; creative workstations. An ergonomic drafting chair is optimal for: a wide range of desk heights, including sit-to-stand desks; drafting tables; long-term work; creative (and other) workstations.