Outdoor Tables
Crafted of weatherproof materials for lasting durability, outdoor tables anchor al fresco living and dining spaces, setting the scene for friends and family to sip drinks, enjoy meals, and make conversation outdoors. Often designed in conjunction with outdoor chairs, outdoor tables come in many shapes and sizes to suit different purposes. Large outdoor dining tables, which are usually rectangular or oval-shaped, are often available in outdoor dining sets that include matching outdoor dining chairs or benches. Many spacious outdoor dining tables comfortably seat groups of six to ten.
Small outdoor tables, such as outdoor bistro tables, usually accommodate two to four people. Compact tables often feature design details, such as folding legs, that make them ideal for petite outdoor spaces. Rectangular, square, and round outdoor tables may come with an optional umbrella hole in the center of the tabletop. For sun-soaked outdoor areas, choose a round outdoor dining table with an umbrella that blocks UV rays and offers cooling shade.
Other outdoor tables, including outdoor coffee tables and outdoor accent tables, are designed for lounge seating arrangements. These are often low to the ground, making them easy to access from a low-slung outdoor sofa or outdoor lounge chair. At Herman Miller, explore a range of outdoor bistro tables and outdoor accent tables.
Herman Miller Outdoor Tables
Herman Miller's selection of outdoor bistro tables includes the Nelson Pedestal Table Outdoor and the Magis Table_One Bistro Outdoor table. When paired with outdoor chairs, each of these small outdoor tables offers space-efficient dining. For compact areas, such as a balcony or small porch, opt for an outdoor bistro table. The outdoor-friendly version of the Nelson Pedestal Table comes in three sizes and two base finishes to meet the needs of your space and coincide with the aesthetic of your outdoor area. The Magis Table_One Bistro Outdoor table comes in two heights for use with outdoor dining chairs or outdoor lounge chairs.
If you're looking for an outdoor accent table, explore the weatherproof Eames Wire Base Table, a small outdoor table with beautifully veined stone top.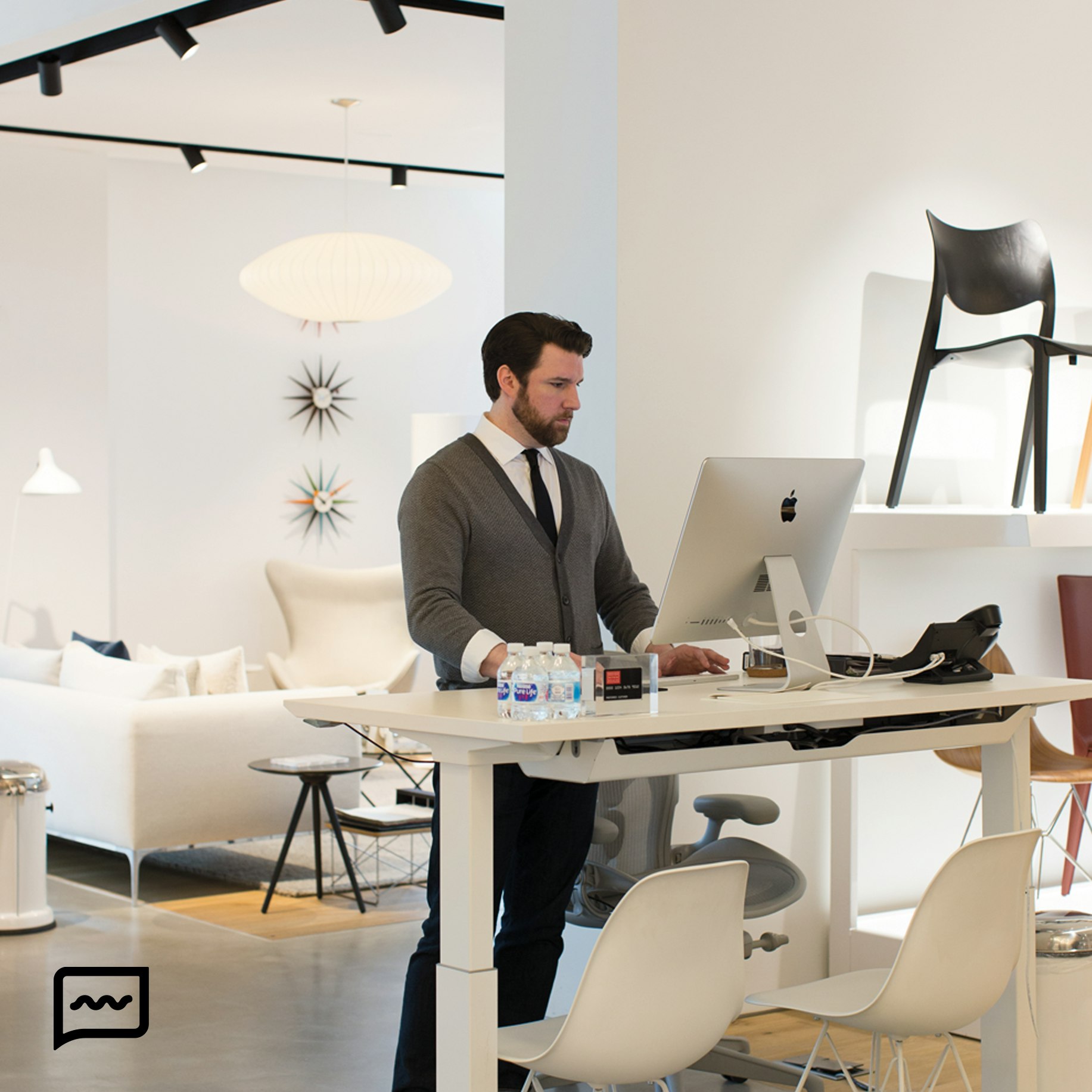 Any Questions So Far? We Can Help.
Chat instantly with a Performance Specialist to get advice, recommendations and answers to all your questions.