Outdoor Chairs
Outdoor chairs play a pivotal role in creating a comfortable, functional outdoor space. If you have a spacious patio or backyard, choose deep-seated outdoor dining chairs to accompany a roomy table. Alternatively, if your outdoor area is compact, opt for a patio bistro set with small-space bistro chairs. Arrange outdoor lounge chairs on your patio, in your yard, or poolside to create a comfortable seating arrangement for relaxing in the sun or shade. No matter the size of your space, an outdoor chair – or two – will provide a comfortable spot to take in the fresh air.
Types of Outdoor Chairs
Most outdoor chairs can be categorized as outdoor dining chairs or outdoor lounge chairs. Many cohesive outdoor furniture collections offer a range of outdoor chairs for dining and lounging. Often available in dining sets, outdoor dining chairs are designed to be paired with outdoor dining tables or café tables.
Outdoor dining chairs resemble indoor dining seats in shape and style, but they're crafted of weatherproof materials, such as teak, powder-coated steel, and recycled plastic. Some outdoor dining chairs feature space-efficient designs. These include outdoor folding chairs and stackable patio chairs, which are easy to store in the off-season or during inclement weather. For high-top outdoor tables, patio bistro chairs and stools are often available in bar and counter height versions. Finally, many outdoor dining furniture collections offer benches, a space-efficient seating solution for outdoor dining.
Designed for relaxation, outdoor lounge chairs feature a comfortably pitched or reclining seat back that encourages the sitter to relax. Outdoor recliner chairs and Adirondack chairs are among the most common outdoor lounge chairs. Many outdoor recliner chairs are designed with an adjustable back and come with optional cushions. Adirondack outdoor chairs features a pitched seat and back with wide arms upon which you can rest a beverage or book. Other patio lounge chairs include hanging outdoor chairs and hammocks, which are ideal for spacious backyards or patios.
Herman Miller Outdoor Chairs
At Herman Miller, explore a selection of modern outdoor chairs, including outdoor dining chairs, stools, and innovative outdoor lounge chairs that will upgrade your outdoor space. In outdoor dining chairs, discover the Magis collection, complete with stackable outdoor chairs and folding patio chairs. If you're looking for stackable patio chairs, consider the Magis Chair First, Magis Air Chair (available in a set of four), or Magis Troy Plastic Chair – all lightweight, stackable plastic outdoor dining chairs. Create visual interest with the Magis Chair One, a stackable outdoor chair with an intriguing yet comfortable seat. For an outdoor folding chair, choose the Magis Folding Air-Chair.
In outdoor lounge chairs, consider the Eames Aluminum Lounge Chair and Eames Aluminum Ottoman, outdoor-friendly versions of two beloved indoor favorites.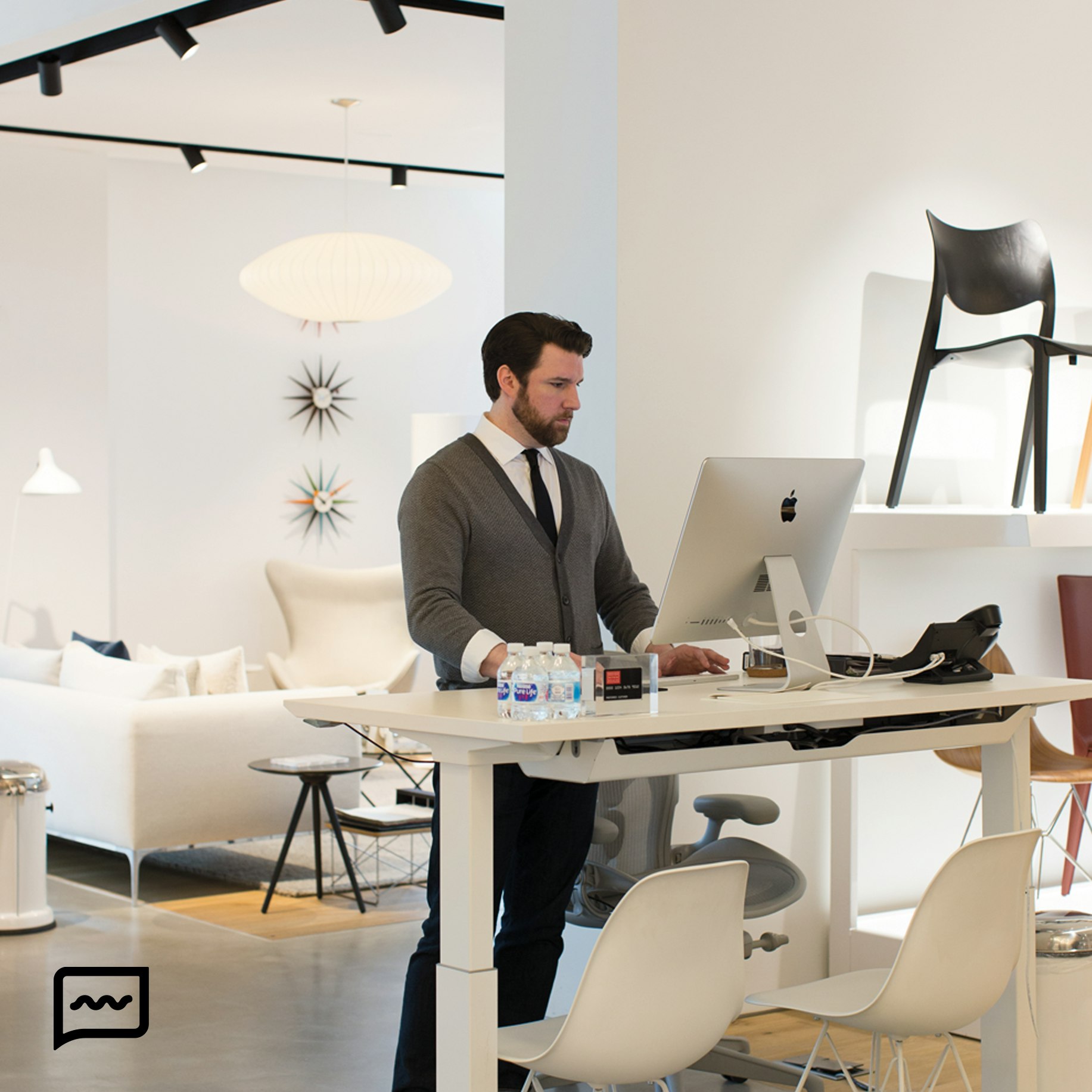 Any Questions So Far? We Can Help.
Chat instantly with a Performance Specialist to get advice, recommendations and answers to all your questions.