Beds
The perfect pairing of a bed frame and mattress can produce not only a wonderful night's sleep, but also a bed and bedroom that embody good design. Mattress size isn't the only consideration to make when choosing a bed frame – also think about additional features you're looking for, such as storage, as well as design elements that coincide with your space. Learn more about what makes the best bed and explore the design-forward bed frames Herman Miller has to offer.
Bed Sizes
If you don't yet have a mattress, choosing the right bed frame for your room starts with choosing a bed size. The most popular, widely available bed sizes include twin, twin extra-long, full, queen, king, and California king.
Twin beds and twin extra-long beds are designed to fit mattresses of the same size, respectively. Twin mattresses are 75 inches long, while twin extra-long mattresses measure 80 inches in length. Both are 38 inches wide. These bed sizes are an ideal choice for children and adolescents.
Full bed frames accommodate full-size mattresses, which measure 54 inches wide by 75 inches long. Also called double beds, full-size beds are versatile – they can easily sleep one to two small children or an adult.
Queen bed frames are designed for mattresses of the same size, which are 60 inches wide and 80 inches long. Spacious and suitable for a pair of adults, queen-size beds make great additions to primary bedrooms and guest rooms. Similarly, king bed frames are designed for king-size mattresses, which measure 76 inches wide by 80 inches long. King-size beds are an excellent choice for spacious master bedrooms.
California king beds are the largest commonly available beds, made to fit mattresses that are 72 inches wide by 84 inches long. These long beds have a narrower profile than standard king beds and are optimal for tall people or narrow bedrooms.
Bed Types
There are two primary types of bed frames to choose from: standard bed frames and platform bed frames. Standard bed frames may or may not feature headboards or footboards, and they require box springs between the bed frame and the mattress for adequate support. Often, these bed frames are more traditional in design.
Platform bed frames are more streamlined, ideal for those who prefer minimalist or mid-century modern bed designs. Platform beds are usually designed with simple slatted frames that can support a mattress without the need for a box spring. This style may or may not have a headboard, and most designs don't include a footboard. Platform bed frames give beds an elevated, pared-down look.
Herman Miller Beds
At Herman Miller, you'll find a curated selection of beds to suit different needs. For a quietly sophisticated look, consider the Nelson Thin Edge Bed. Available in five sizes, two frame colors (ash or walnut), two headboard styles (cane or veneer), and two leg styles (metal H-frame or solid wood), this wooden platform bed showcases the beauty of natural materials in a clean-lined silhouette.
If bedroom storage is a priority, choose the Line Storage Bed. Complete with two large storage drawers with slatted fronts built into its platform base, this bed is a space-efficient solution for rooms that are tight on storage. The Line Storage Bed is available in oak or walnut finishes and three sizes: queen, king, and California king.
For a more traditional design, consider the Pillar Bed, a four-poster bed frame with an optional upholstered headboard. In oak or walnut, the Pillar bed frame adds understated architectural drama to your bedroom. Once you've chosen a bed frame, complete your room with other pieces of
bedroom furniture
at Herman Miller.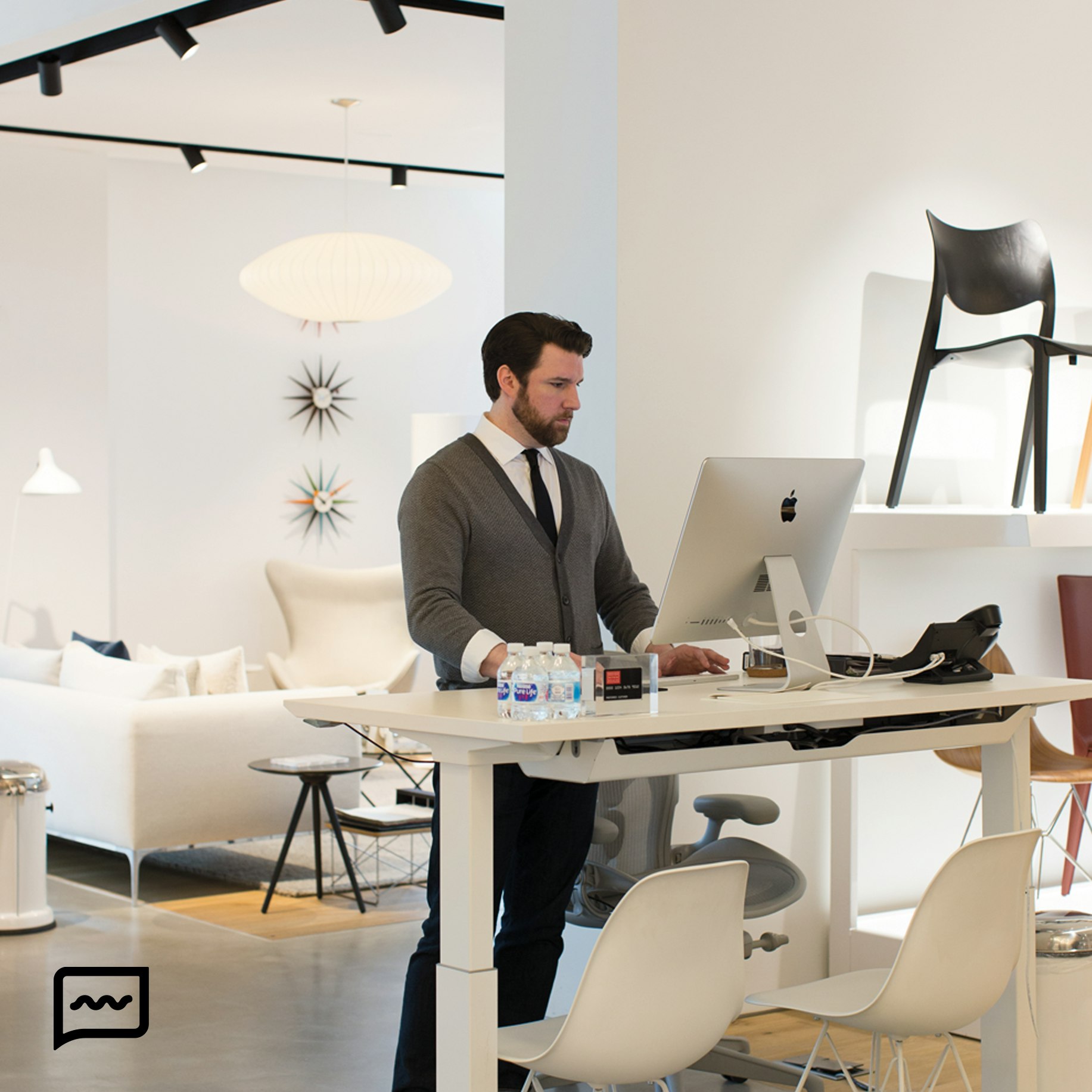 Any Questions So Far? We Can Help.
Chat instantly with a Performance Specialist to get advice, recommendations and answers to all your questions.