THE LONG TERM EFFECTS OF SEDENTARY GAMING: HOW TO PLAY FOR YOUR POSTURE
Consider the long game: From mental fatigue to physical tension, your play is taking a toll. Here's how to play your best without sacrificing your long-term health.

We know a sedentary lifestyle is an unhealthy one—but what exactly happens to your body when you sit and game for a long time? We spoke with Dr. Brock Walker, ergonomic innovator and an expert on musculoskeletal disorders, about the common side effects gamers and workers can avoid.
FIND YOUR POWER POSTURE
When your body moves from a standing position to a sitting posture, the pelvis naturally tilts rearward, encouraging a stressful slouch. But for gamers who like to perch on the edge of their seat, with their spines lifting off from the back of the seat, the pull of gravity strains the muscles in the torso keeping your body upright. In both instances, you sacrifice your ability to sit and focus for long periods of time.

That's why all our gaming chairs are made with PostureFit, our patented technology designed for the base of your spine. This sacral support helps to tilt the angle of your hips forward, so your head will naturally rest directly over your spine to empower your healthiest posture. Plus, the Aeron and Sayl Gaming Chairs are specially equipped with a forward tilt feature, which allows you to lean into the game without lifting off and losing out on your seatback's supportive benefits.


MAKE YOUR MOVE
Did you know the average seated person changes postures roughly 53 times an hour? Our bodies were made for movement. But swapping out all-day sitting with all-day standing has its own pitfalls. Using a standing desk all day has been linked with discomfort, fatigue, and swelling in the lower extremities, as well as lower back pain.

Rather, Dr. Brock advises gamers to alternate between sitting and standing with a sit-to-stand surface, like our Motia Gaming Desk. By embracing movement, you can decrease distracting discomfort and instead focus on the game at hand.
This elastomeric suspension features eight latitudinal zones of varying tension—tightest at the edges and more forgiving where the body makes contact—that envelop you while you game.
When you're gaming for long stretches of time, pressure buildup takes a toll on your body. Targeted pressure distribution throughout the Embody Gaming Chair's seat and back conforms to your body's micromovements automatically, distributes your weight evenly, and helps your blood flow.
The contoured seat pad features a blend of injection molding and foam to give you easy comfort, even when you're gaming for long stretches of time.
THRIVE UNDER PRESSURE
Ever notice when your backside or thighs start getting sore and numb after a long game? That's called pressure buildup. This common sensation is the result of constricting blood vessels in your underlying tissues, which restricts blood flow and registers in your body as discomfort.

All our gaming chairs provide different solutions for pressure distribution, from Aeron's Pellicle suspension material to Embody's pixelated support to Sayl's contoured foam seat, united by a common principle: making sure the chair forms to you—not the other way around. This means that all our chairs are "topographically neutral," providing dynamic support that conforms to a range of body shapes, sizes, and contours. The seats are flexible yet supportive enough to move with the sitter's micromovements—or even a deep recline when it's time for a break from the screen.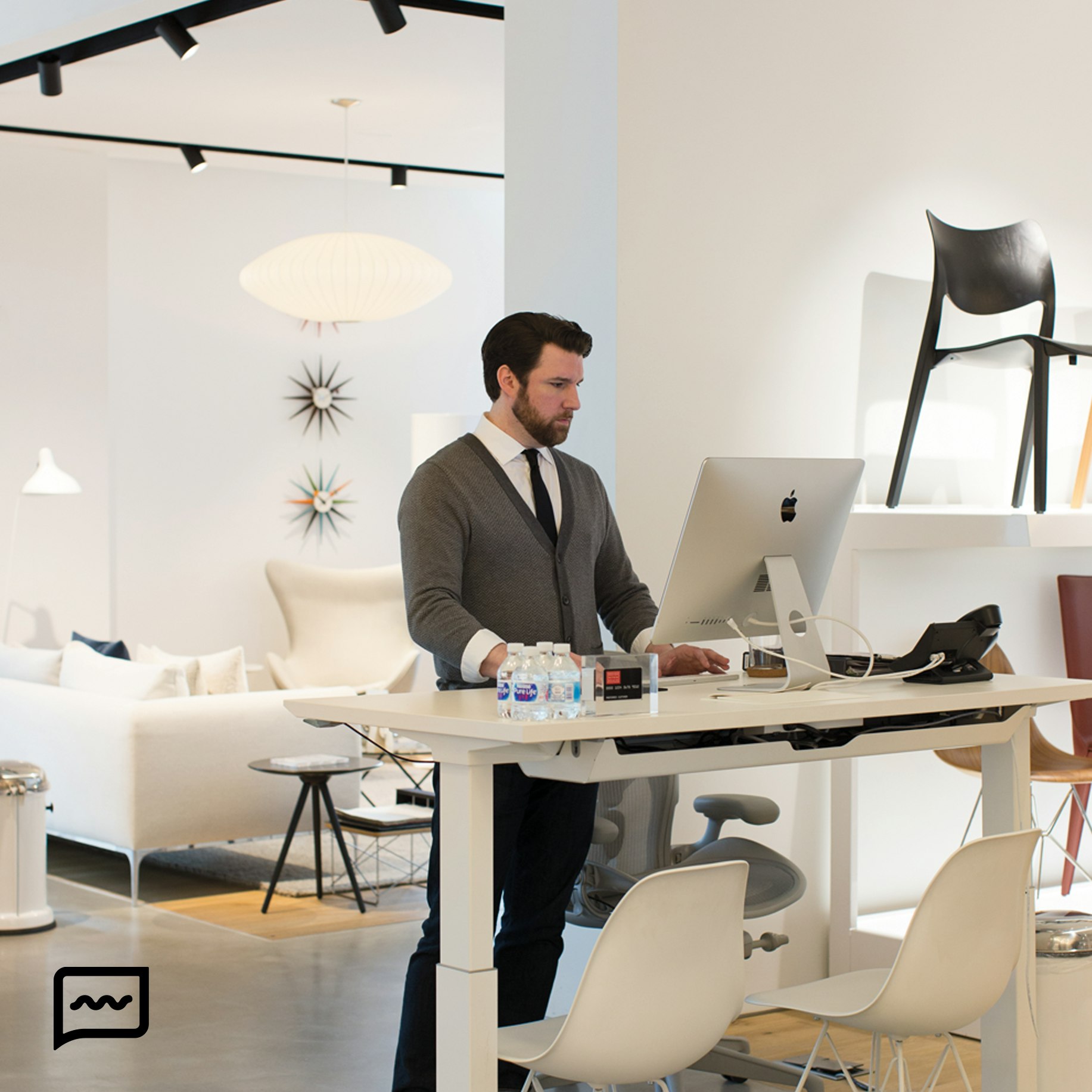 Any Questions So Far? We Can Help.
Chat instantly with a Performance Specialist to get advice, recommendations and answers to all your questions.