DESIGNER MOLLY ROSE DYSON ON HER RETRO-FUTURE VISION OF THE EMBODY GAMING CHAIR
Each of Herman Miller's gaming chairs come with a special-edition poster designed by an artist who, like us, iterates and riffs on designs to reimagine something new. For the poster celebrating Embody Gaming Chair, we decided to tap designer Molly Rose Dyson.
An illustrator and graphic designer whose past commercial clients include Ray Ban, Polydor Records, and Paul McCartney, Dyson is known for her eye-popping graphics that translate abstract, nonvisual media like music and experiences into print.

Herman Miller brings 70-plus years of seating innovation to improve the gaming experience with more comfort, focus, and performance and Dyson manifests that history in a retro-inspired rendition of the Embody Gaming Chair with "a nostalgic, sci-fi, graphic approach." We sat down with Dyson to dive deep into her eclectic influences, from '80s gaming packaging to Japanese design culture to a Czech sci-fi magazine.
IT'S YOUR FIRST TIME COLLABORATING WITH HERMAN MILLER. WHAT MADE YOU SAY YES?
"Herman Miller is such an iconic and well-known institution, I thought, 'Wow, something that I've made is going to be a part of that story now.' As a designer it's super exciting, but I was a bit nervous. What if my poster isn't good enough?

I usually design a lot of posters for music and events, things that are more transient and fleeting. Creating something for a concrete product was a change of pace. Designing posters for music, for instance, was more about interpreting something nonvisual to suggest what the experience would be like even before they actually hear the music, attend the event, or see the band. But this time it's more about complementing, rather than depicting, the experience of a physical product."
YOU KNOW HERMAN MILLER WELL, BUT THIS WAS YOUR FIRST DEEP DIVE INTO OUR GAMING COLLECTION. WHAT WAS YOUR INITIAL REACTION?
"I have a lot of friends that work in gaming design, so we had coincidentally had a lot of discussion about racing-style gaming chairs—laughing about how all these chairs look a certain way. So, when I saw Herman Miller's gaming chairs, I was so pumped. It's a nicer take on the 'traditional' kind of gamer chair that you see on Twitch."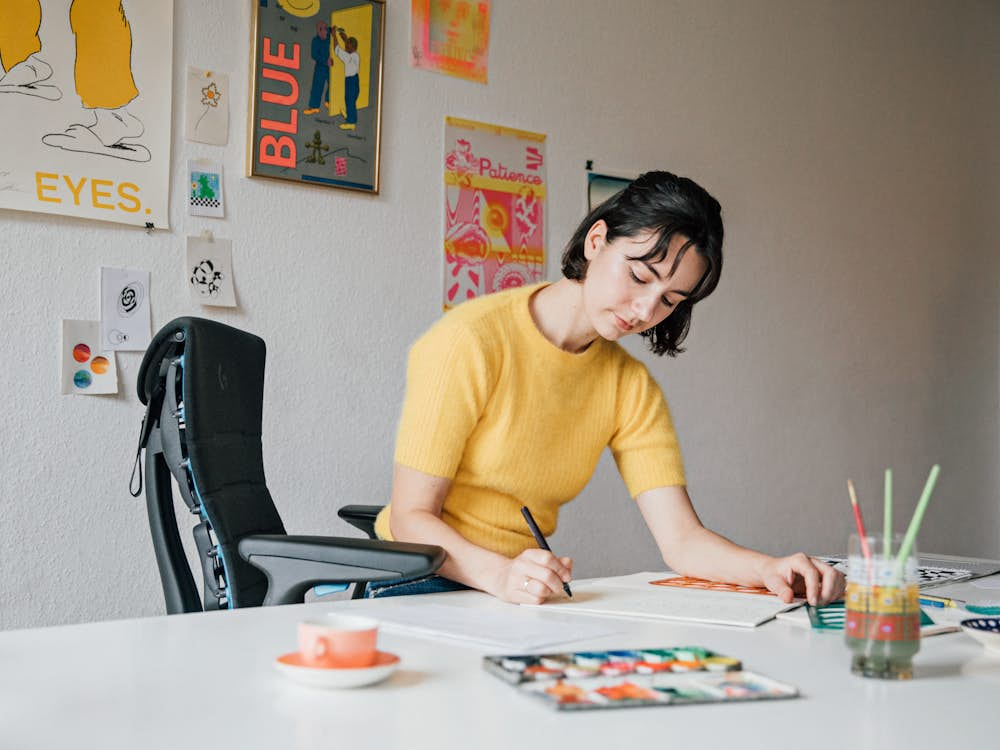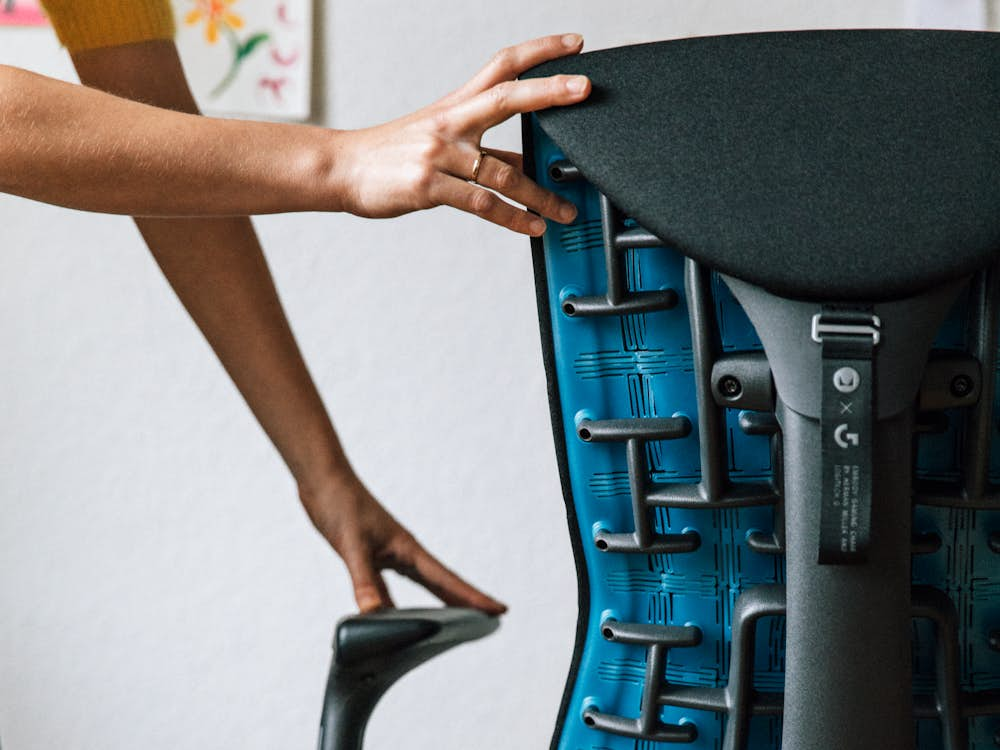 WHERE DID YOU GET YOUR INSPIRATION FOR THIS POSTER?
"I created a nostalgic, sci-fi, graphic approach around the idea of a very classic furniture brand doing something that looks to the future. I wanted to relate the perspective of nostalgic gaming to contemporary gaming.

I'm super obsessed with gaming package designs from the '80s, so I looked at a lot of that, VHS video covers, and Japanese posters from that era. I was thinking a lot about this look, imagining a gamer who might be into having something on their wall that reminds them of classic games and historic sci-fi culture they've grown up with.

The illustration had this hovering, vibrating, glowing thing—a representation of the kind of space that you want to be in when you're gaming—and an exoskeleton that supports and suspends you, that takes you into this other plane of performance. Instead of going technical on the chair's specs, I was drawn to a feeling of ethereal and holographic elements that emphasized the Embody Gaming Chair's exoskeletal back. Since the team had really liked the way that I work with type, I developed different letter forms for the poster".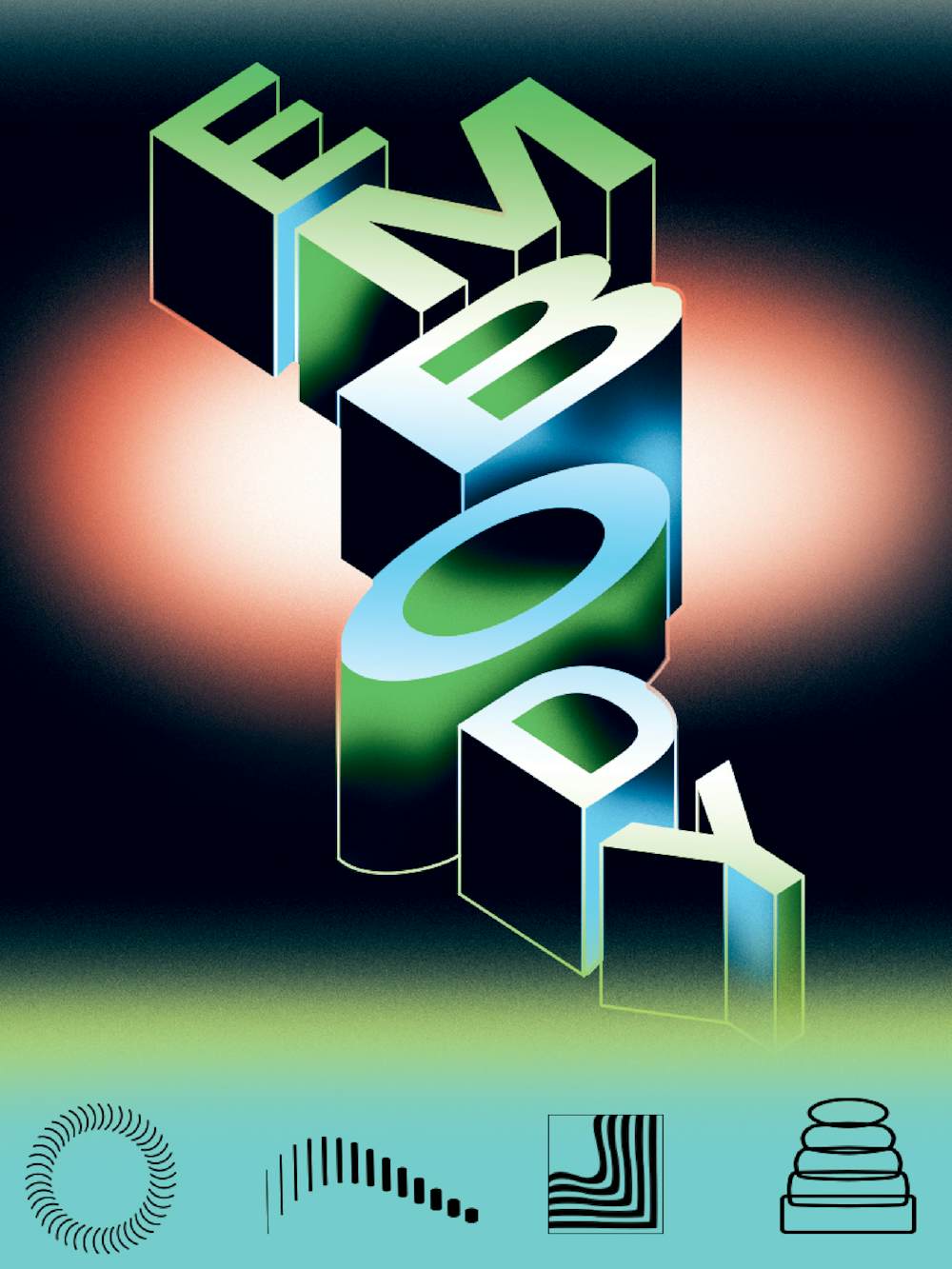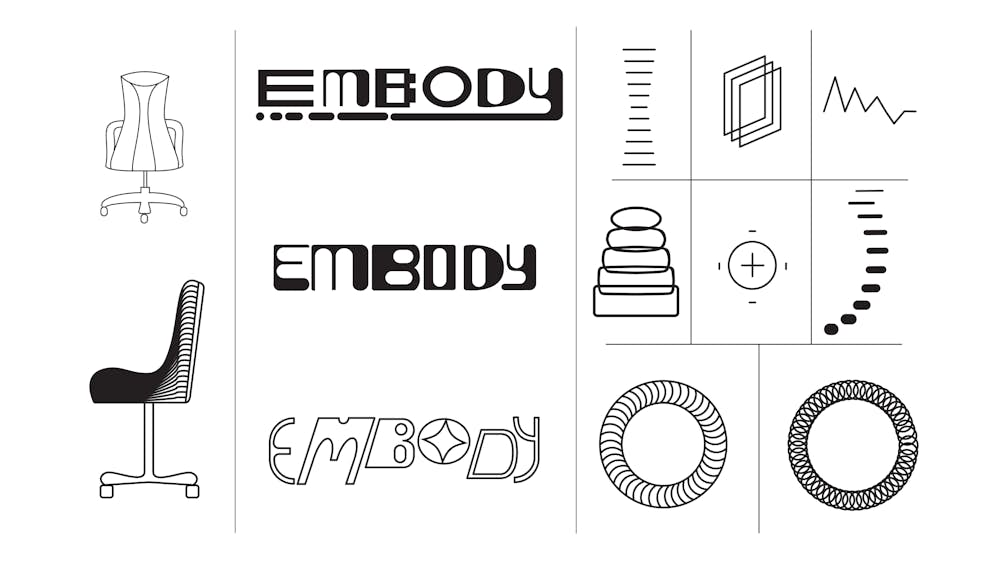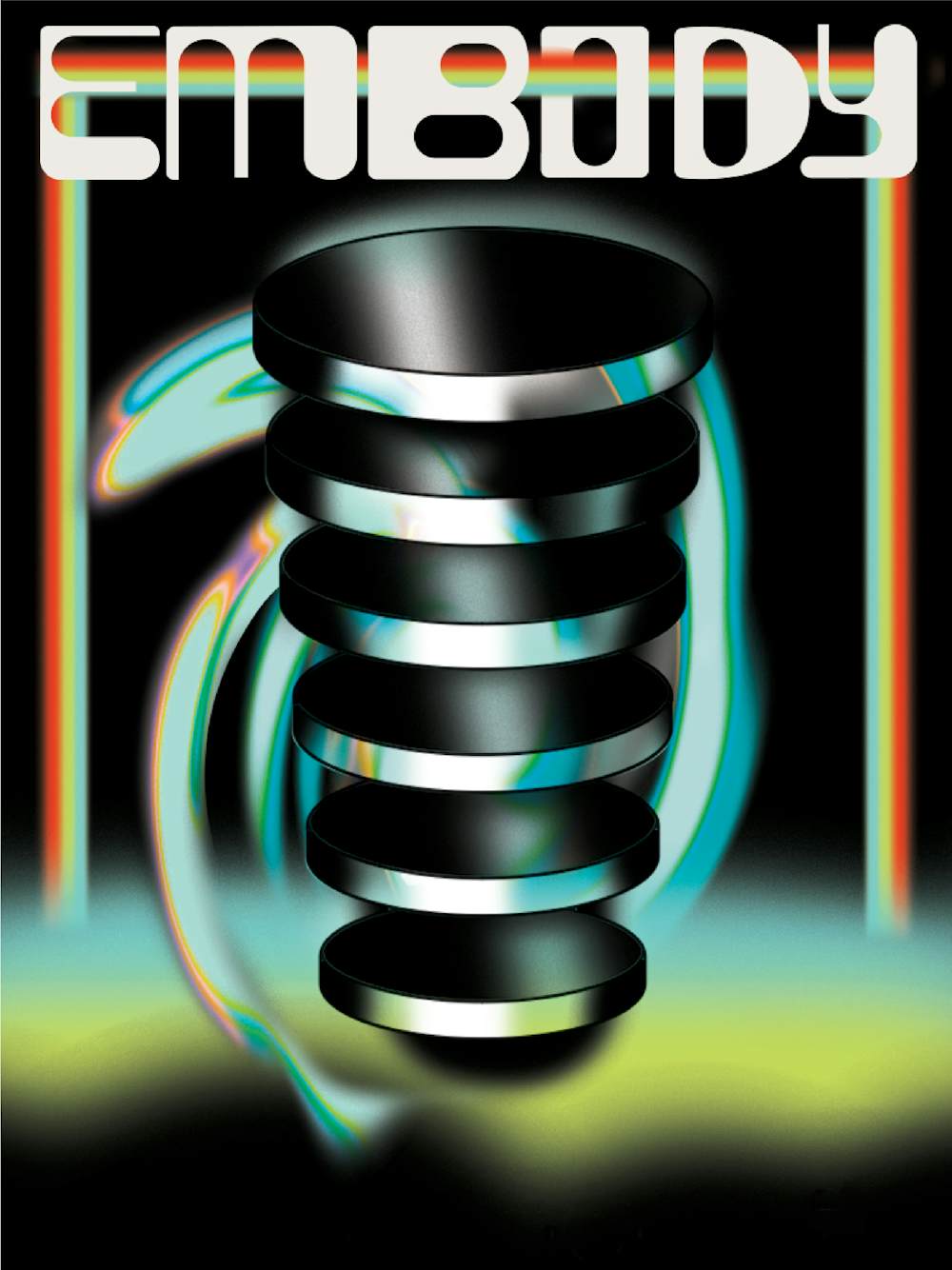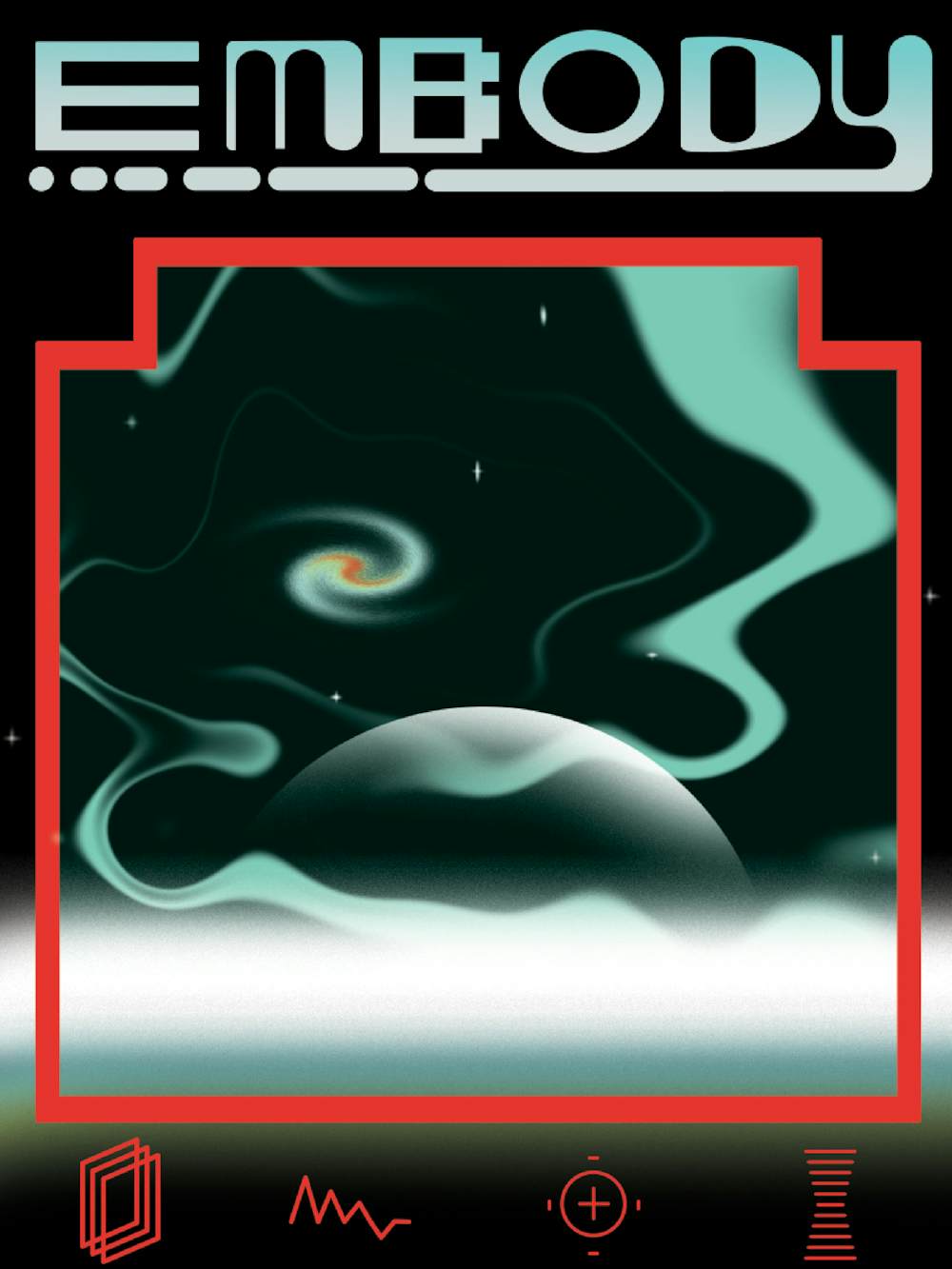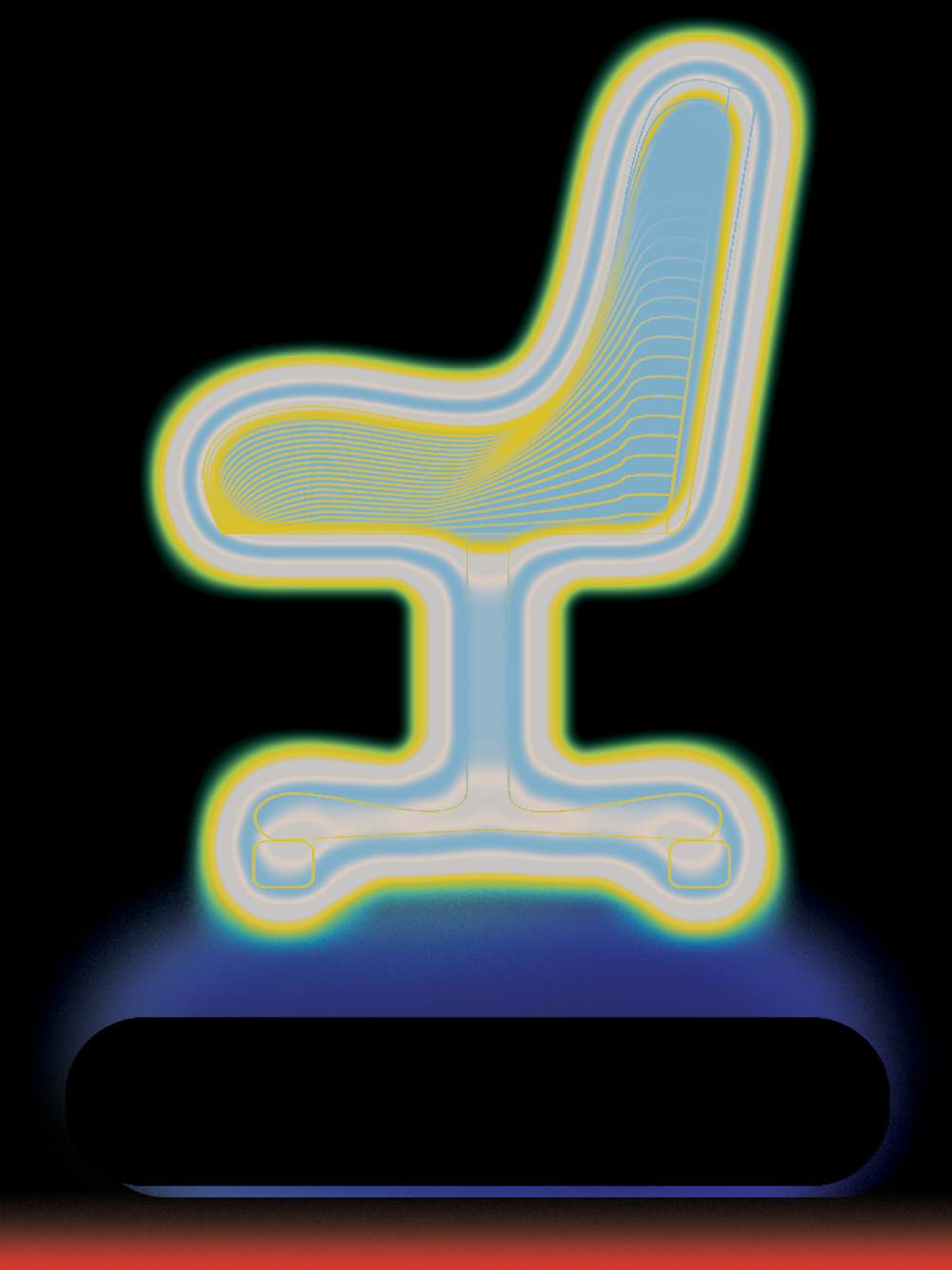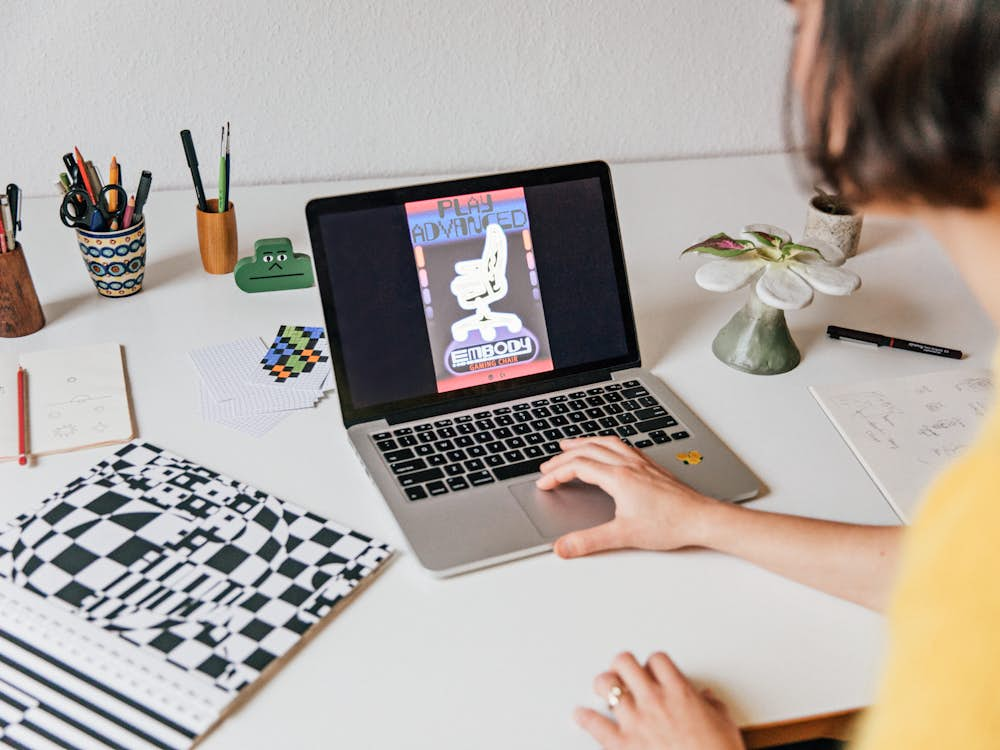 THE FINAL LEVEL
After a series of drafts, Dyson's retro-futuristic approach gave way to the final design, emphasizing Embody Gaming Chair's distinct exoskeletal back with "ethereal and holographic elements."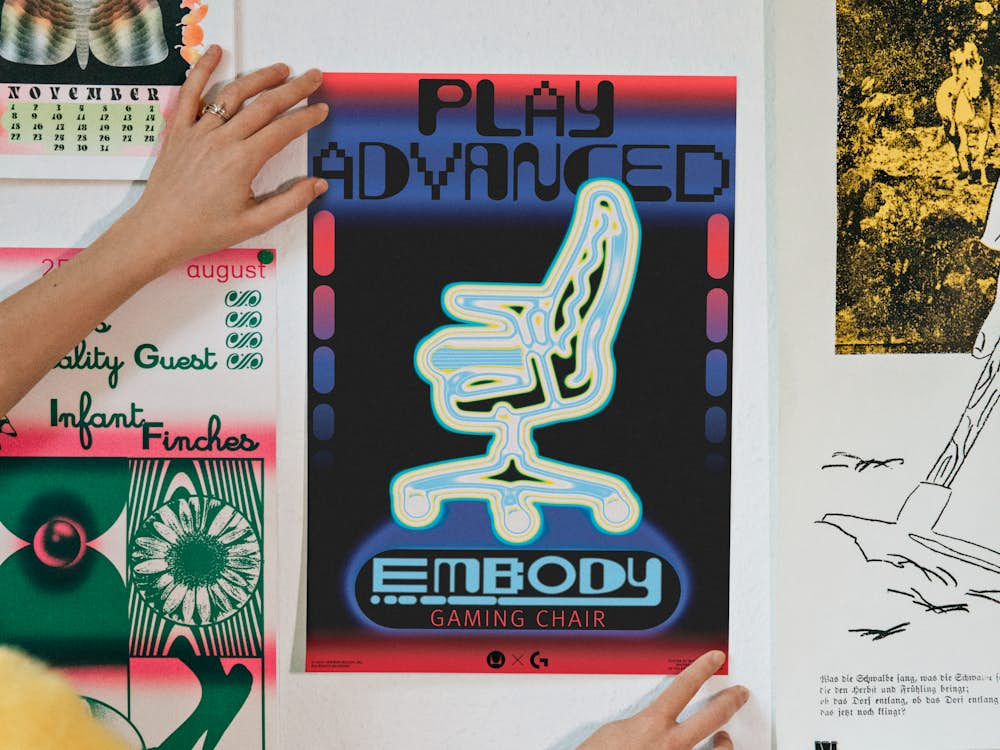 POSTER WITH PURCHASE
This exclusive poster by Molly Rose Dyson is available with purchase of an Embody Gaming Chair. Get yours today.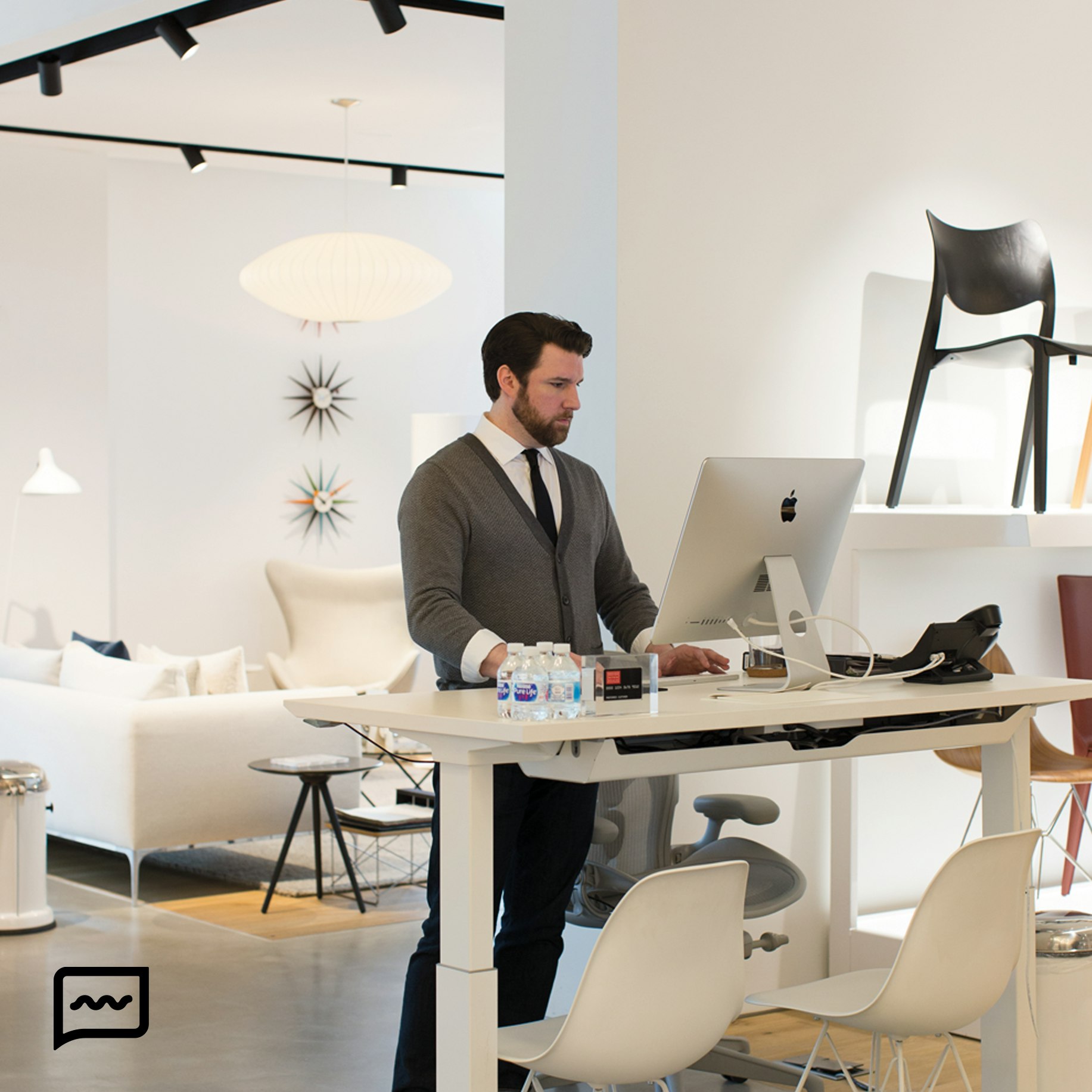 Any Questions So Far? We Can Help.
Chat instantly with a Performance Specialist to get advice, recommendations and answers to all your questions.