How to Set Up Your Home Office in a Small Space
Remote work not only tests our creativity—staying motivated, setting boundaries, finding quiet time—it also reshapes expectations of our home office designs. We know the pieces of a traditional office setup. But how do you bring those principles into your small home office? Whether you're carving out a workspace at your dining table, repurposing an overlooked nook, or even setting up shop in a hallway, we asked our pros for ideas about how to maximize your home office.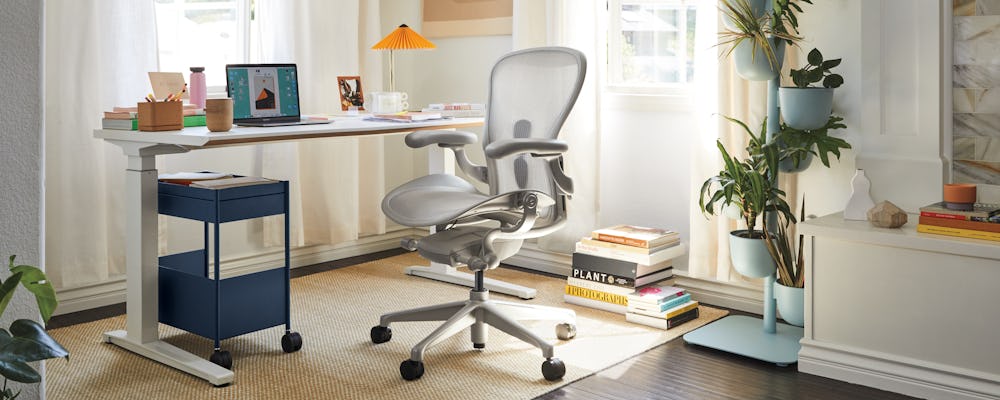 "It's all about creating a little magical corner for yourself. It's a place where you want to be productive but also feels like a special spot. Not only are you creating a space where you feel comfortable, but then that space in turn can give comfort, productivity, or a break from the outside world to you when you need it." —
Cecilia Elguero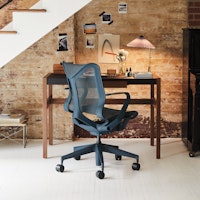 Storage Ideas for Small Spaces
Small home offices often need to pull double duty, so the flexibility to bring out or put away your work essentials is key. There are three ways to make the transition as seamless as possible:
Setting Up Your Home Office for Remote Work
The beauty of working from home is customization: You can redesign the workspace to match the way you work, not the other way around. Instead of trying to recreate the old office or school environment, Stylist Cecila Elguero recommends a focused space shaped to your needs.

For example, do you often reference books or magazines? You might want a bookshelf or a handy side table nearby. Keeping burnout at bay? Consider a Nelson Day Bed near your office for that mid-day recharge. Think about the actions and source materials you rely on, then find furnishings to match.
"You have to arrange the space to suit not only your needs but your way of working. Do you have certain routines that need to be translated to the space? It's OK for the process to be messy when you're exploring. Don't be afraid!" —
Cecilia Elguero
How to Light Up Your Small Office Space
What's the easiest way to transform your home office? The right lighting. Here's how to add subtle brilliance to your small space.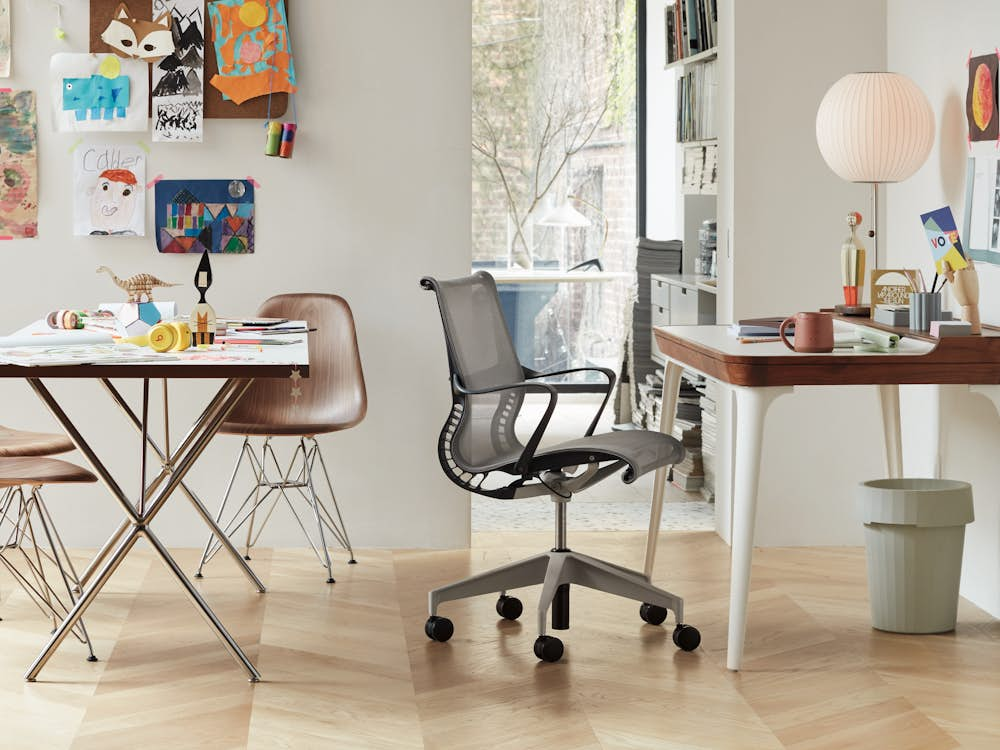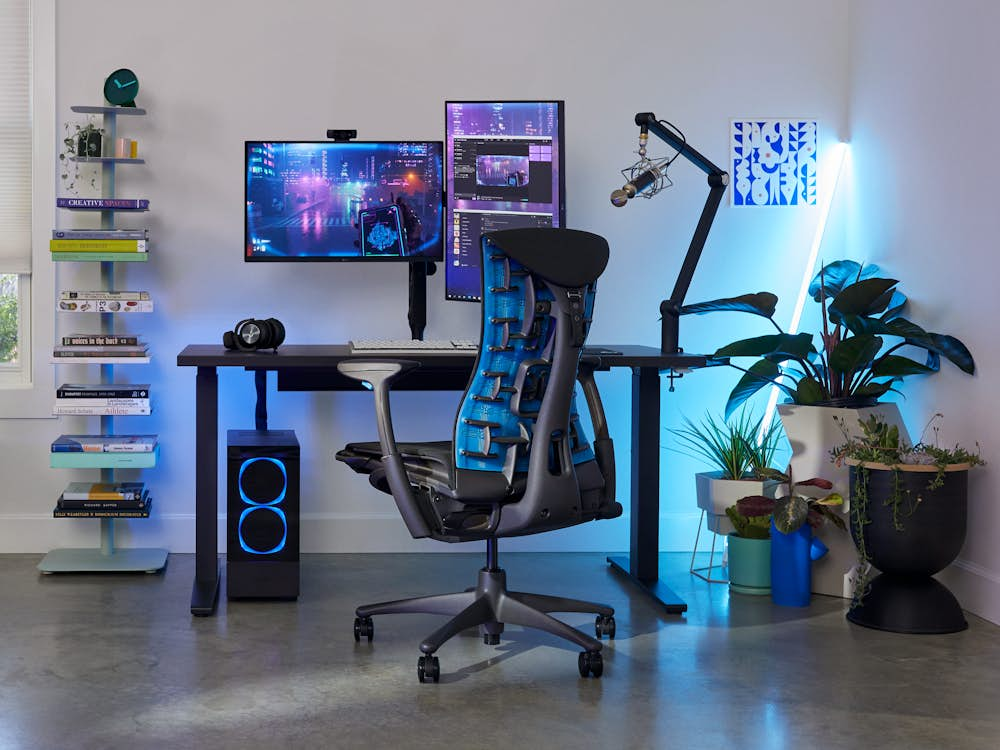 Design Ideas for Your Small Home Office
Decor might not feel like a priority for a home office setup. But when you're in the same space for most of the day, a visual palate cleanser is a must.

According to our experts, many design-minded folks stay motivated by strategically placing reminders of what matters—like framed images of family and loved ones—throughout the workspace. Or it could be an object that sparks your imagination, like our Girard Wooden Dolls Collection or Nelson Clock.

"I think when you have things looking the same all the time, looking at them can get really stale. Even if you're bringing in a small element that's not very expensive, like a candle or a small ceramic vase, it can help to change the room around. Having this change every week or once a month can spruce up your little desk area." — Cecilia Elguero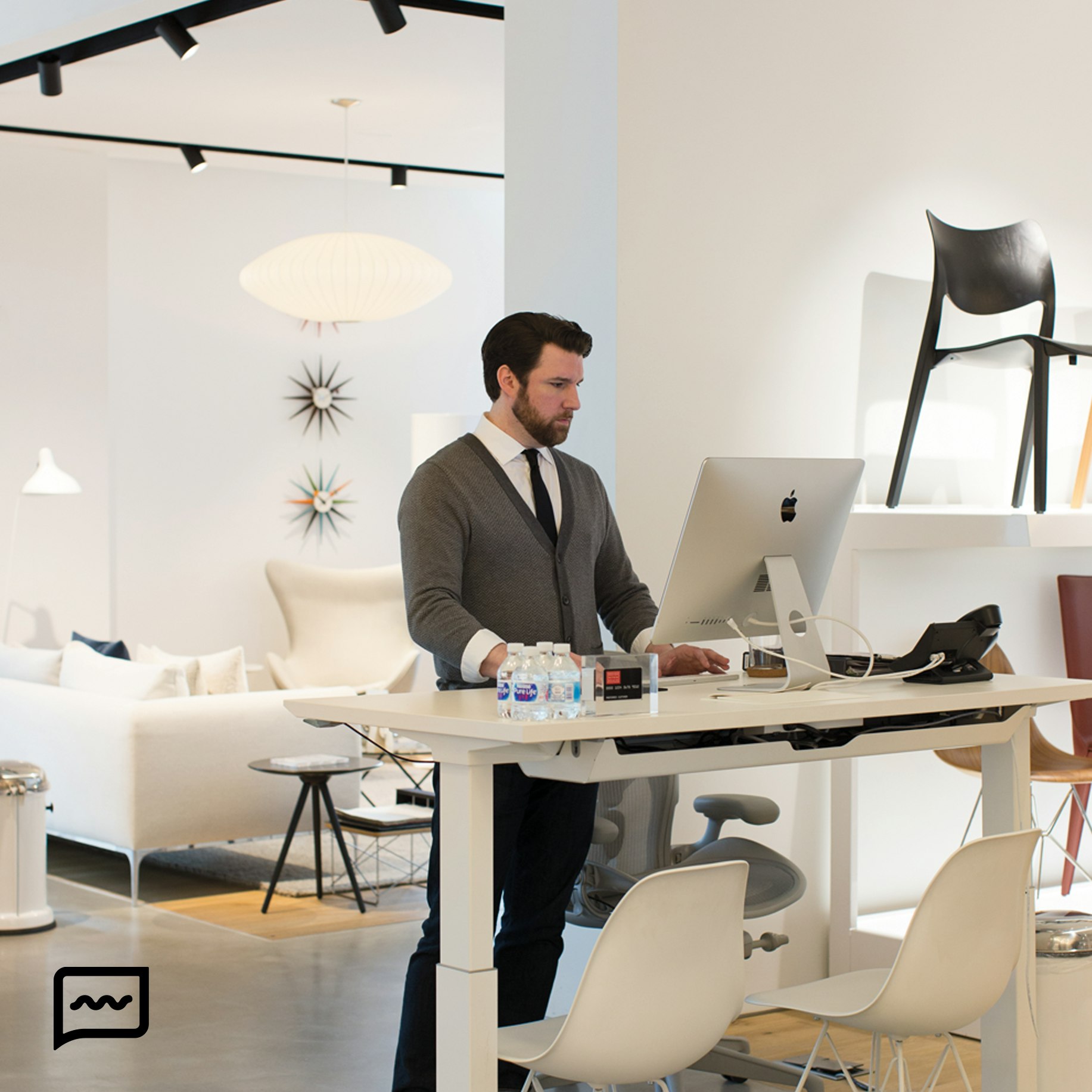 Any Questions So Far? We Can Help.
Chat instantly with a Performance Specialist to get advice, recommendations and answers to all your questions.