Dining Room Light Fixtures
In a dining room, proper lighting is essential. Dining room lighting should be bright enough to illuminate the dining table and immediate area, but it shouldn't be harsh. Create the right ambiance with dining room light fixtures that blend form and function.
Two types of fixtures are among the most common dining room light sources: ceiling lights and wall lights. Dining room ceiling lights, such as chandeliers and pendant lights, are more popular than recessed or flush ceiling lights because they can infuse a space with an element of high design. The best practice is to hang chandeliers and pendant lights 30 to 36 inches above the surface of the table, so that they can effectively illuminate the space without obstructing anyone's view across the table. These fixtures produce soft, atmospheric light.
Dining room chandeliers range in style from traditional, tiered chandeliers to modern LED chandeliers. Modern chandeliers for dining room setting are typified by clean lines and gentle, diffused light.
Pendant lights usually feature a single lightbulb. This type of fixture often hangs from a chain or cord with an opaque globe or shade that casts a welcoming pool of light. Some dining room pendant lights are also dimmable. Hang several matching pendant lights side by side to create a balanced aesthetic or mix pendant lights of different shapes and sizes for a dynamic look.
Dining room wall lights are ideal for large dining rooms with a credenza, buffet, sideboard, or other ancillary pieces of furniture. Wall sconces can be used to flank a serving piece, such as a sideboard, or this type of dining room light fixture can be used to highlight a prominent piece of artwork. Modern dining room wall lights usually have shades that diffuse soft, warm light similar to pendant lights.
If you're looking for a dining room light fixture that doesn't have to be hardwired, choose a dining room table lamp to illuminate a credenza, sideboard, or buffet table. Consider a portable dining room table lamp that can be used wherever you need extra lighting – whether on the dining table or on a nearby credenza.
Herman Miller Dining Room Lighting
At Herman Miller, discover dining room light fixtures including modern pendant lights, wall lights, and table lamps. Herman Miller's selection of dining room lights features George Nelson's iconic pendant lights, wall sconces, and table lamps, including multiple variations of the Nelson Bubble Pendant and Nelson Bubble Lamp. For a striking, chandelier-like piece, choose the Nelson Triple Bubble Fixture, a three-armed dining room ceiling light with a Bubble Pendant at the tip of each arm.
In wall sconces and table lamps, explore light fixtures designed by Michael Anastassiades. Or shop all modern lighting from Herman Miller to explore every style.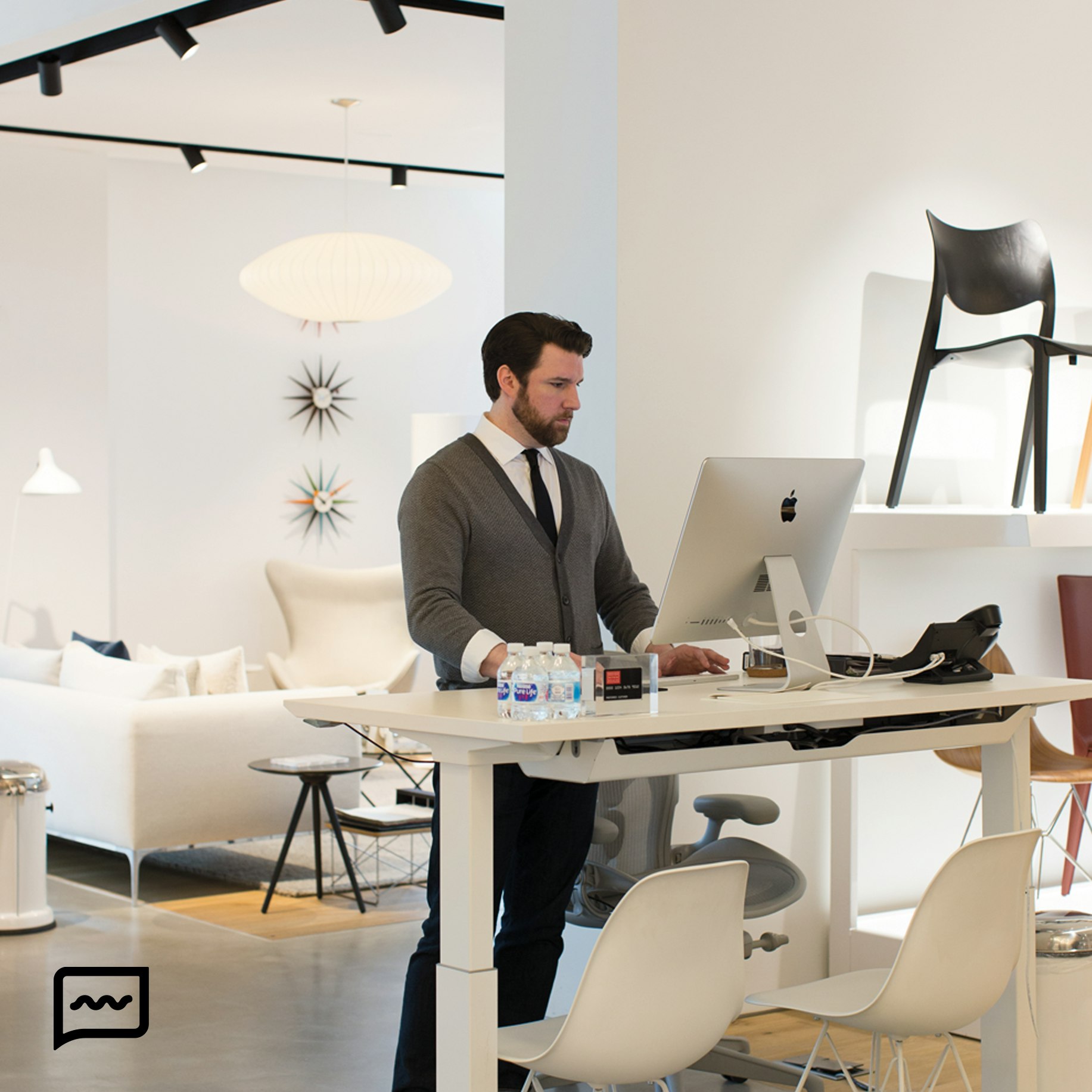 Any Questions So Far? We Can Help.
Chat instantly with a Performance Specialist to get advice, recommendations and answers to all your questions.