Glow Up —
An assortment of lights in spherical silhouettes, Nelson Bubble Lamps softly illuminate interiors. Designed by George Nelson in 1952, these fixtures are fashioned from a lightweight steel frame. Available in ceiling-hung, floor, table, or wall-mounted variations.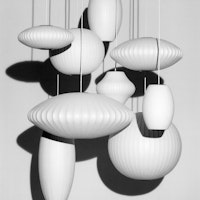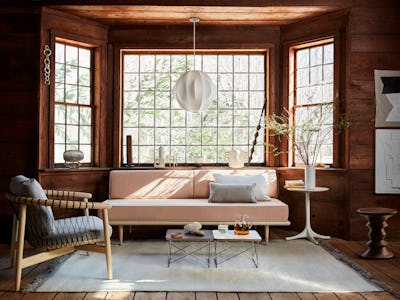 Find Your Light
The bubble lamp collection gives you options for illuminating your entire home with beautiful, sculptural lights from pendant to wall sconce to floor lamp.
Light Bulb Moment
While outfitting his office, architect and Herman Miller design director George Nelson discovered a silk-covered Swedish hanging lamp that he coveted but found too expensive. Ever ingenious and resourceful, Nelson took matters into his own hands. Literally. He spun a skeleton of steel wires on a turntable and shot it with translucent, and covered it in a smooth, washable film. The process resulted in a design that retained its shape under tension, required minimum tools to create, and had no welding costs. Today, these beloved lamps are available in a variety of whimsical shapes, including saucer, cigar, ball, and more.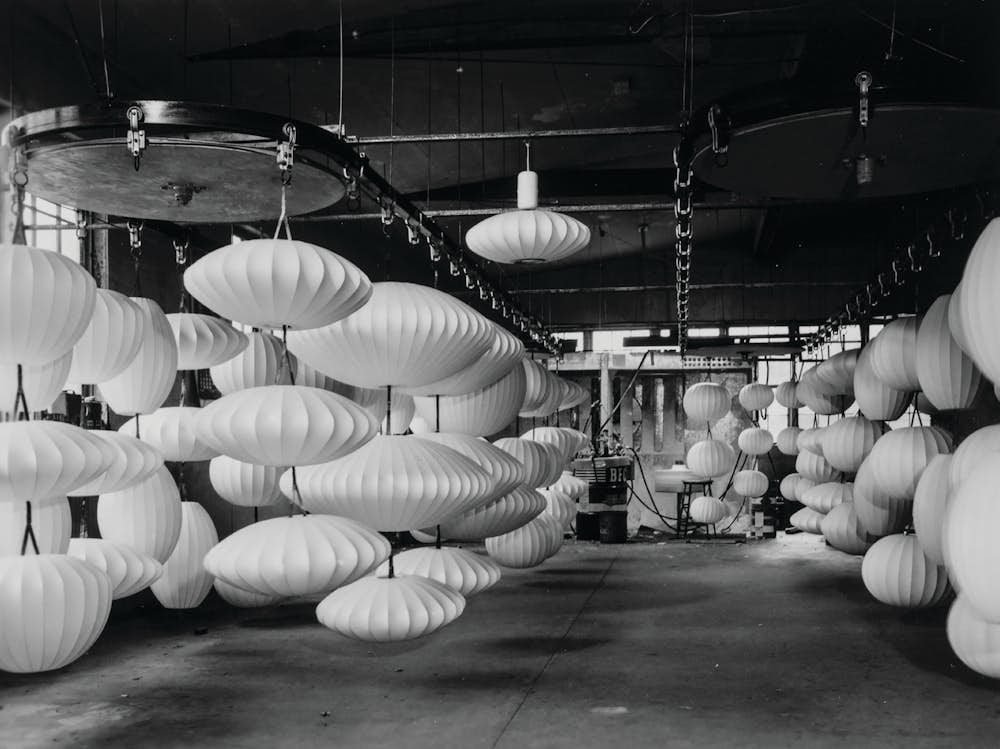 Shine Through
Each lamp's sculptural wire frame is spray-coated with a translucent plastic polymer—the self-webbing plastic that originally inspired Nelson to create the lamp. As a result, the lamps emit an amber glow punctuated by the harmonious registers of wire ribbing.