Curves Ahead —
From dining and lounging to rocking little ones to sleep, these functional pieces of art will elevate the way you live for years to come. Choose from the molded plastic, fiberglass, wood, and wire versions of this iconic design.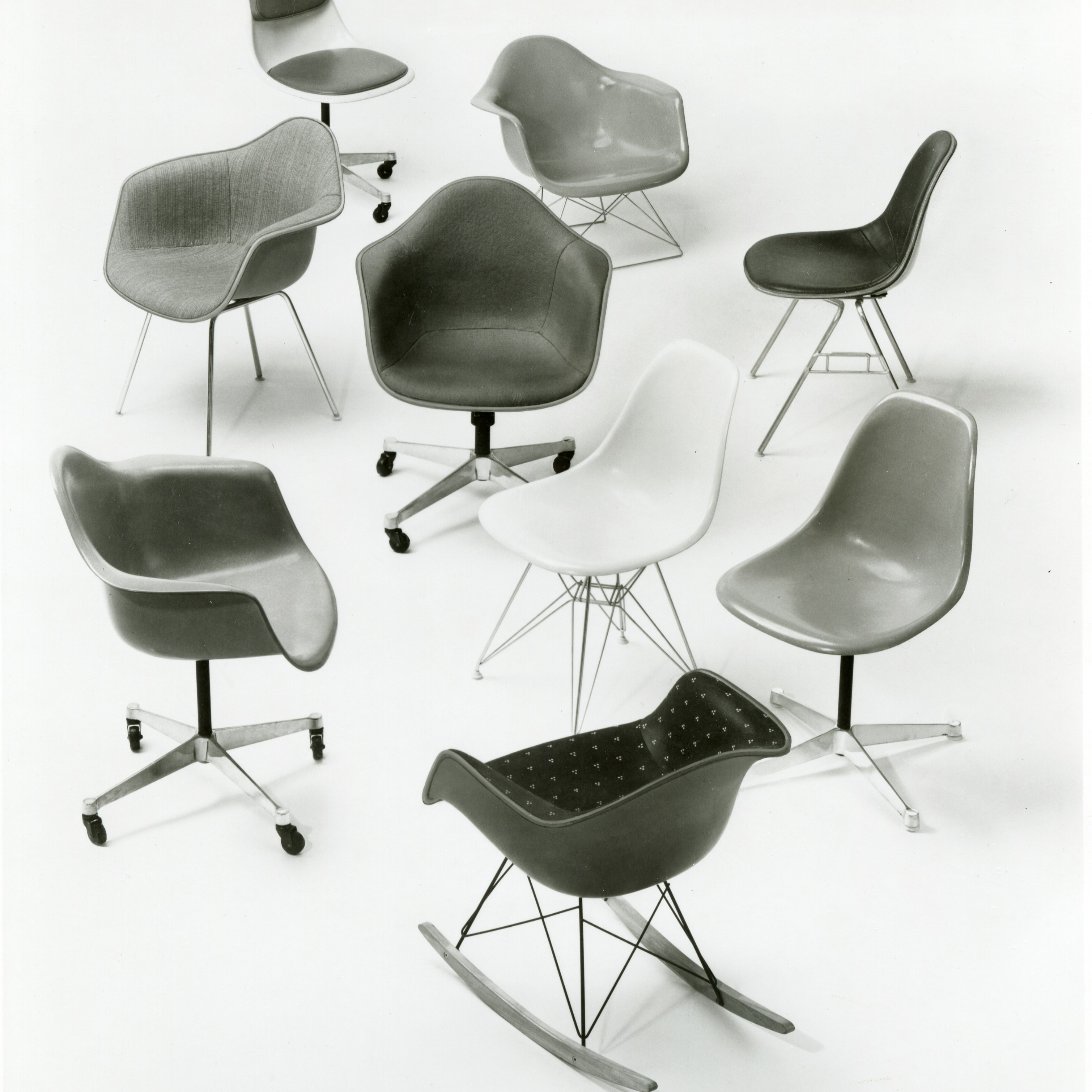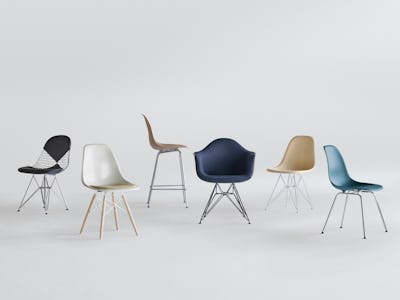 Variety Shows
Outfit your home with beautifully functional Shell Chair seating in a range of options. Choose from armchairs, wire frame chairs, bar-height chairs, and more.
Breaking the Mold
After the success of their molded plywood designs from the 1940s, Herman Miller knew that innovative designers Charles and Ray Eames were onto something. Their molded forms accommodated the organic curves of the body and had the potential to be made from additional materials to expand their utility. Ensuing conversation between Herman Miller design director George Nelson and the designer couple bore fruit in the colorful, curved form of the Eames Shell Chair. The Eameses' processes for molding plastic and fiberglass—and their experimentation with bending wire—led to a universal, inclusive collection of chairs that are just as at home in your living room as they are in museum collections.
Material Evolution
View The Fiberglass Chairs: Something of How They Get the Way They Are by Charles and Ray Eames from 1970 © Eames Office LLC
True to Charles and Ray's iterative process, we've embraced advancements in fiberglass composition to make shell chair production more sustainable and efficient.