Be Well. Work Well.
The truth is, our bodies weren't designed to be in one position for 8-10 hours a day. It's time to reclaim movement and wellness in our home office. Explore the benefits of Herman Miller's state-of-the-art performance seating, dynamic sit-to-stand desks, and ergonomic accessories.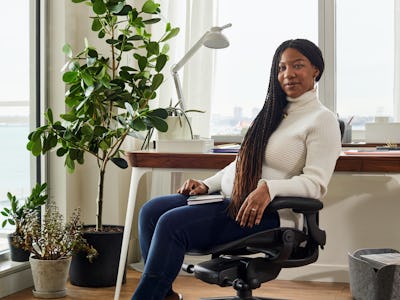 Seating for 9-to-5 (and Beyond)
Since launching Ergon in 1976, the world's first research-based ergonomic chair, we've been at the forefront of understanding and mitigating the adverse effects of long-term sitting. Discover our performance seating to find more comfort, movement, and total spinal support.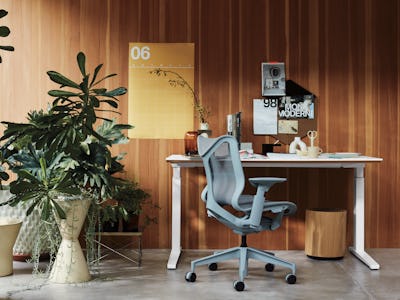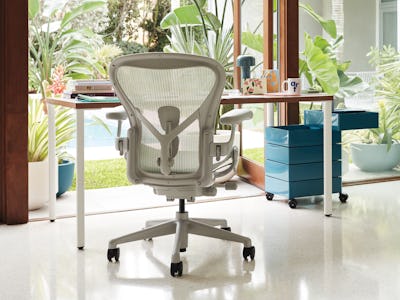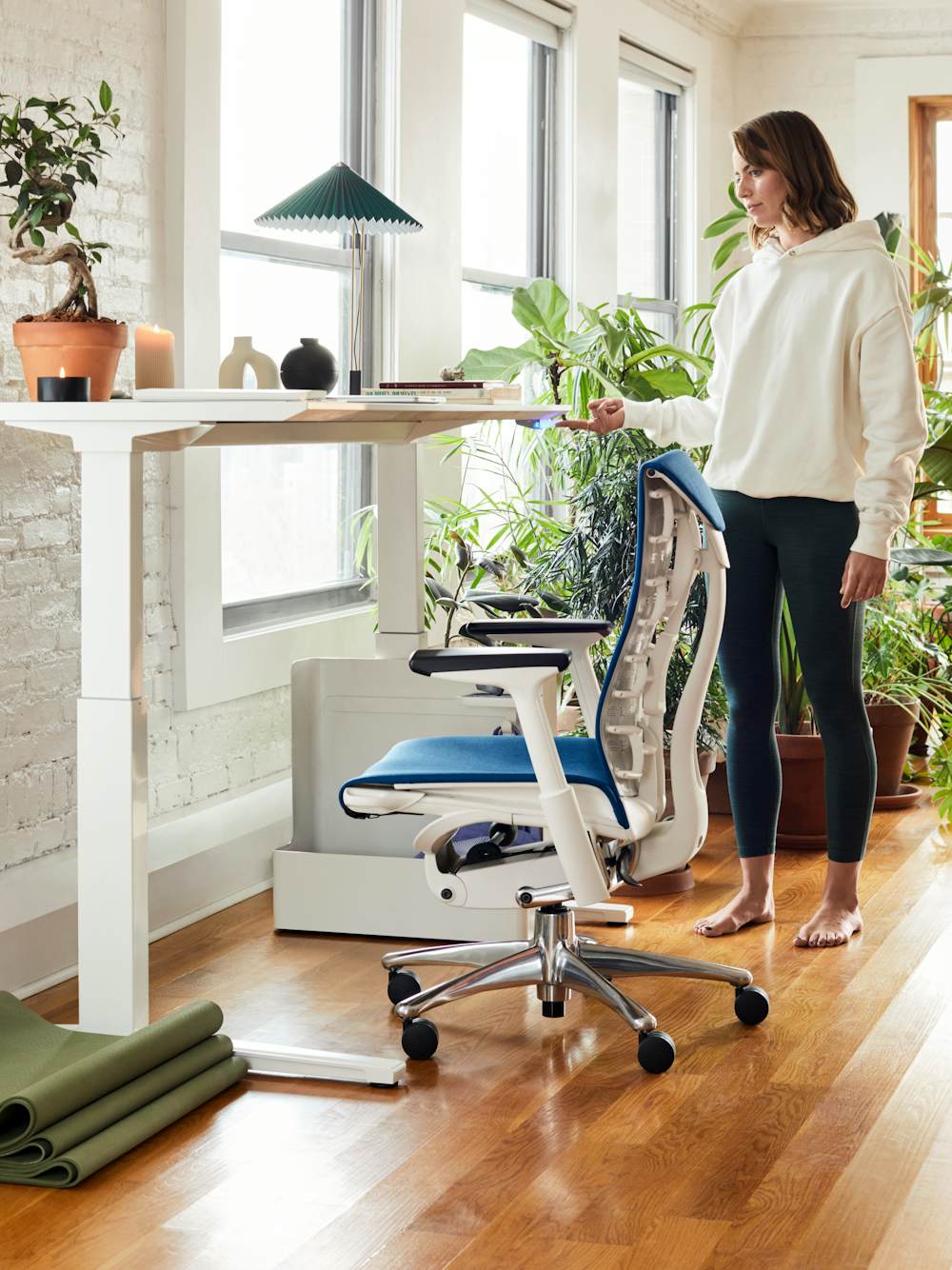 Why did Herman Miller design a sit-to-stand desk, instead of a simple standing desk? Turns out the cure to sitting all day isn't standing all day—in fact, it can lead to leg swelling, lower back pain, and fatigue. The answer to lasting wellness is a combination of postures, from sitting to standing and back again.

Our sit-to-stand desks feature the option to include cord management for a tidier surface and a motorized lever that quietly and smoothly adjusts between vertical positions.