Unlock Inside Access
to Herman Miller
Use our Inside Access program to help your remote workers set up functional home offices, designed to boost comfort, wellness, and productivity. Easy to use and customized for your company's needs, this turn-key program gives your WFH employees a special discount on our state-of-the-art workspace furnishings.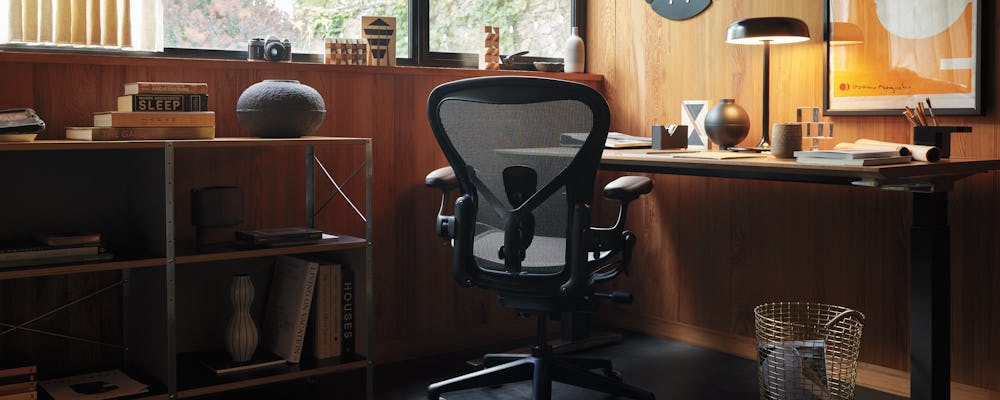 Why Herman Miller?
With over 100 years of expertise in workspace design, our award-winning home office collection is backed by decades of science-backed research, ergonomic innovation, and a 12-year warranty on many products. Partner with Herman Miller today to support your employees with a unique company-specific discount.
Take advantage of this exclusive partnership in three easy steps:
1. Contact us
Email us at wfh@hermanmiller.com to get started.

2. Let us set up your unique discount
We provide quick and simple set-up of your exclusive program.

3. Share the savings
Last but not least, we'll help you roll out the program to your employees.
About Herman Miller
Herman Miller is the creator of the world's first research-based ergonomic chair. For decades, we've set the golden standard for workspace comfort by studying the science of workplace health, human behavior, and technology. Simply put, you can trust Herman Miller. Whether your employees desperately need a state-of-the-art ergonomic seat, or a sit-to-stand desk to help them move throughout the day, you've come to the right place.