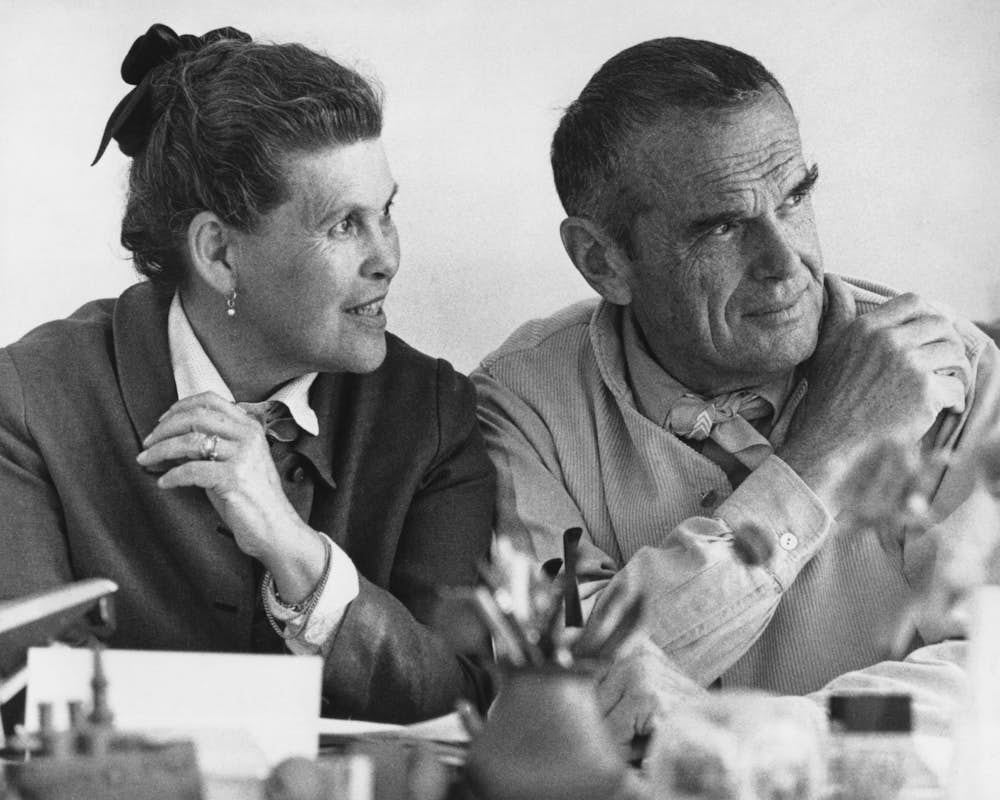 Who Made the Eames Lounge Chair?
Husband-and-wife designers Charles and Ray Eames designed their eponymous chair in 1956, born from their desire to create a chair with, in Charles' words, "the warm receptive look of a well-used first baseman's mitt." At the time, it was a modern take on the bulky, ubiquitous 19th-century club chair. Today, the Eames Lounge Chair remains one of the most significant furniture designs of the 20th century.

Upon its debut on national television, the Eames Lounge was met with acclaim – and has been in continuous production since its introduction. Famously described as a "special refuge from the strains of modern living," the Eames Lounge Chair and Ottoman epitomize luxurious comfort.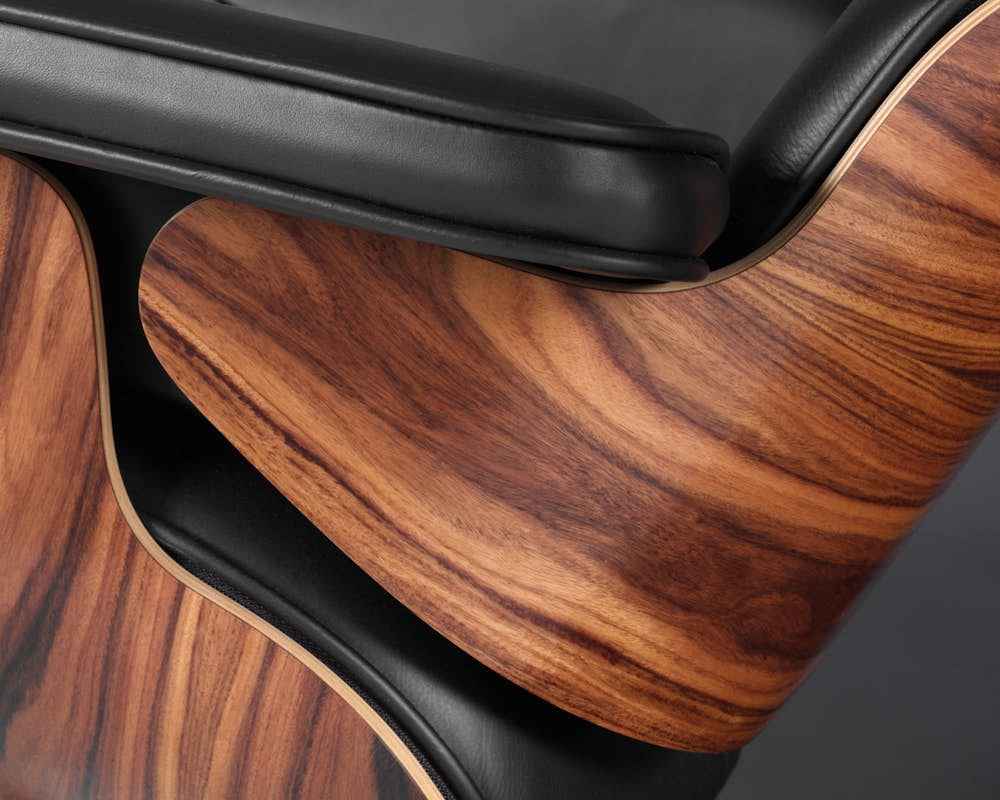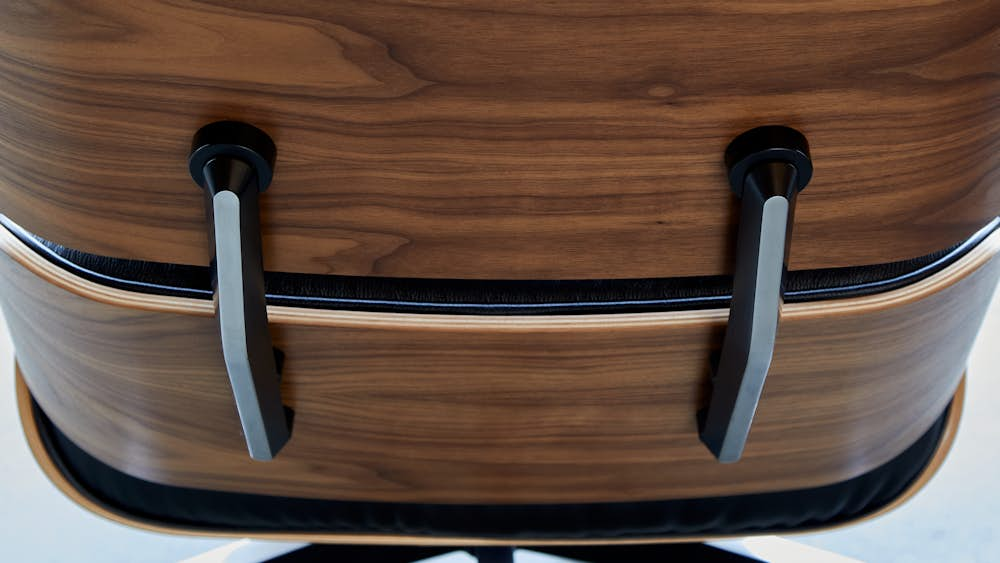 Is an Original Eames Chair Worth It?
There's no substitute for the authentic Eames Chair. Produced by Herman Miller, it's assembled by hand in Michigan, following the Eameses' original design to a T. The original Eames Chair is perfectly pitched for ultimate comfort and offers superior lumbar support: The chair's tilt takes the weight off your lower spine and distributes it properly to the back of the chair. While Eames Chair replicas may resemble the original in appearance, an "Eames style" lounge chair certainly won't deliver the same feel and luxe comfort.
Eames Chair Features
Note that the Eames Lounge Chair does not recline; instead, it offers perfect pitch for a relaxed posture, featuring molded wood shells that cradle the body. It's set on a versatile swivel base for ease of movement. The authentic Eames Lounge Chair from Herman Miller comes with an unmatched warranty.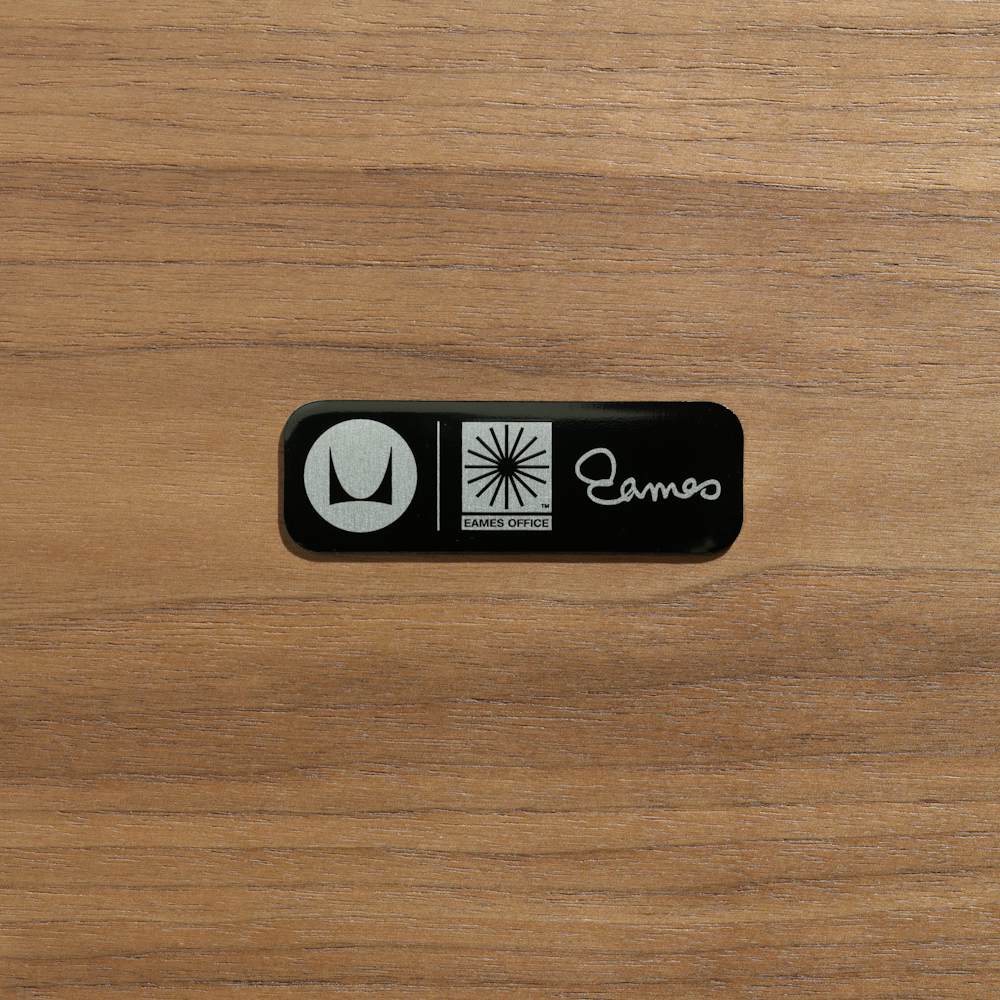 How Can I Tell If My Eames Chair Is Authentic?
New and vintage Eames Chairs produced by Herman Miller are stamped with a medallion on the chair's underside to signify authenticity.
How Do I Choose an Eames Lounge Chair?
1. Select a Size
The Eames Lounge Chair comes in standard and tall sizes. Since the chair was developed in 1956, the average height of people worldwide has increased approximately one inch. Thus, Herman Miller and the Eames Office, still run by the Eames family, developed the taller size.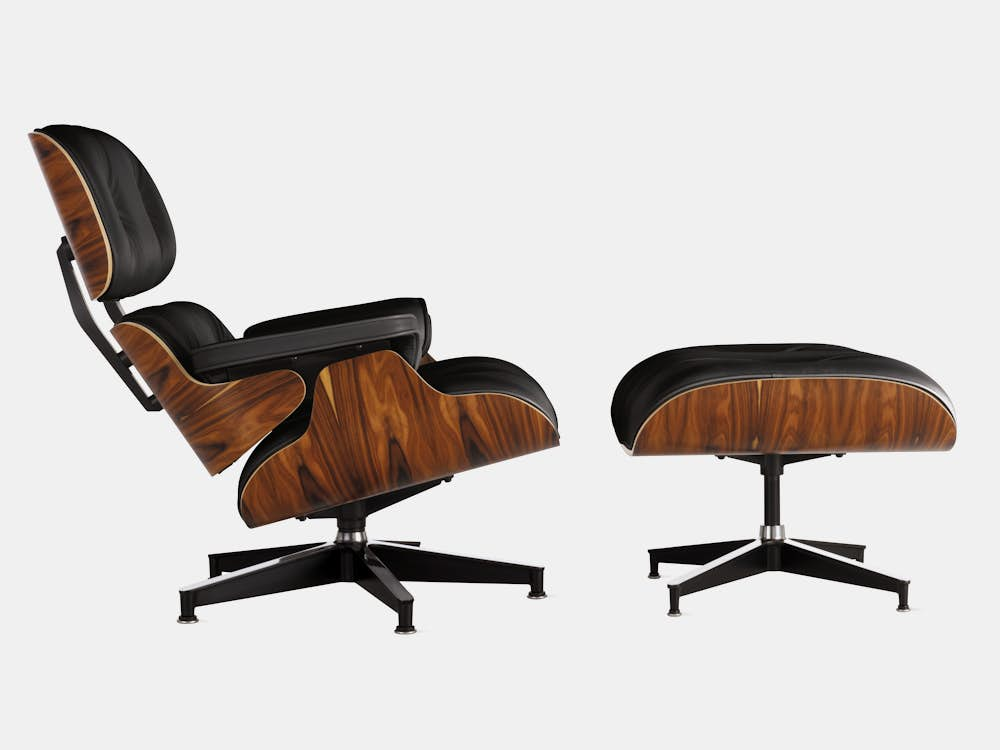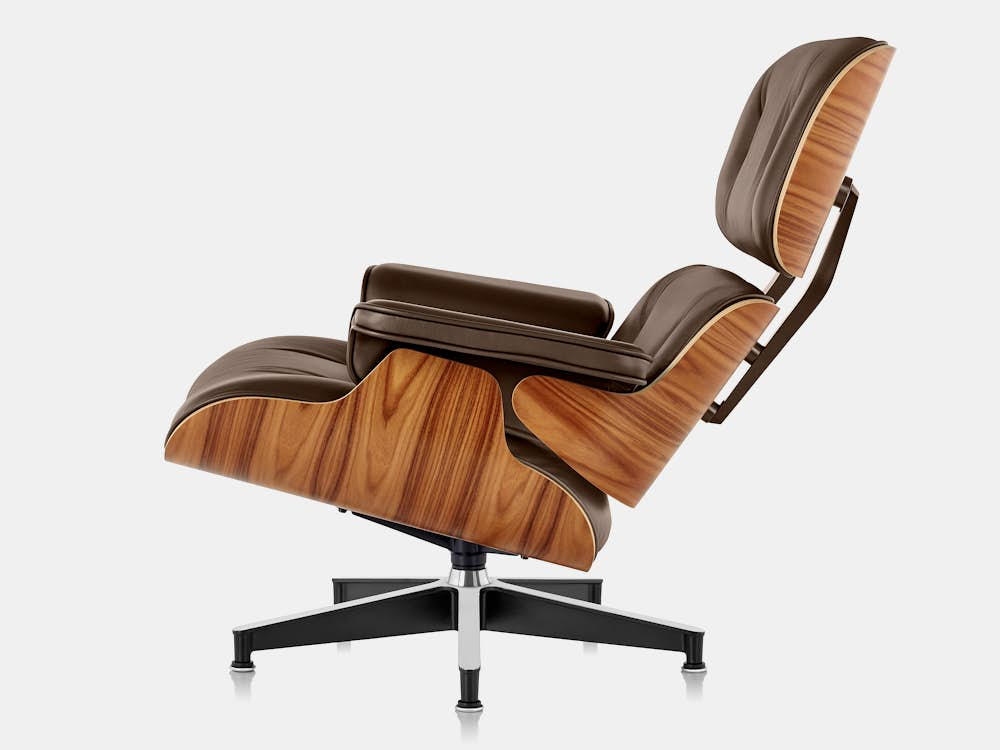 2. Select a Shell Finish
Choose from seven wood veneer finishes, including:
Ebony Ash
White Ash
Walnut
Oiled Walnut
Palisander
Oiled Palisander
White Oak
The oiled walnut and palisander finishes closely resemble the look and feel of the finish used on the original rosewood chair. These require periodic hand oiling to be properly maintained. The lacquered finish, on the other hand, is virtually maintenance-free – simply dust the shells when necessary.
3. Select Your Upholstery
Choose from more than 60 shades of leather and fabric.
All Grain Leather is soft yet durable and bears a small pebble-grain texture.
MCL Leather offers a balance of softness, durability, and color-fastness; it will develop a rich patina over time and use.
Prone Leather is minimally finished to highlight the natural beauty of the leather.
2100 Series Leather preserves the leather's natural grain while offering consistent color.
Stow Leather features a small, pebbled grain that is "tipped" – a process by which darker dyes are added to the surface to produce a rich depth of color.
Checker offers a bold, graphic look, originally designed by Alexander Girard in 1965.
Mohair Supreme is made of pure mohair and delivers a sumptuous, velvety texture.
Flamiber is inviting yet durable, with a modestly textured surface that appeals to eye and hand.
Do Eames Lounge Chairs Hold Their Value?
Like all Eames furniture, the Eames Lounge Chair and Ottoman are expertly crafted, designed to last for decades. When properly maintained, the Eames Lounge Chair will hold its value for generations to come. From cleaning the cushions to periodically polishing the veneer shells, learn how to properly care for your Eames Lounge Chair with the Care and Maintenance Guide. Whether in your living room, office, or bedroom, the Eames Lounge Chair offers inimitable comfort with which no Eames chair replica can compete.

Make the Eames Lounge Chair Your Own