Herman Miller Planters & Plant Pots
Indoor plants can boost your mood, oxygenate your space, and help you cultivate an atmosphere of calm anywhere in your home. In return, all they need is water and a comfortable home in which they can thrive. Give your indoor plants the vessels they deserve and house them in indoor planters and plant pots that are equally functional and visually compelling.
Characterized by clean lines, organic shapes, and muted colors, modern planters and modern plant pots make some of the most visually stunning plant pots, especially when contrasted with brightly colored or uniquely textured indoor plants. For a clean, minimal look, opt for monochromatic plant pots – such as white planters, black planters, and other neutral hues – in different shapes and sizes.
From Herman Miller, consider the Botanical Family Pot, a modern planter available in multiple sizes and colors, including light grey and off-white. Choose rounded black and white planters in the Story Planter bowl planter collection or opt for the versatile Bullet Planter. Available in a range of bright colors and sizes with a tripod base, the Bullet Planter can also be used as an ice bucket for outdoor entertaining.
Herman Miller Plant Stands
Though potted plants can stand alone as elements of decor, several placed together on a plant stand can create a lively atmosphere in your home. Streamlined indoor plant stands, equipped with a single shelf and little more, can work wonders in small rooms, while tall plant stands or tiered plant stands can create impact in large spaces. Modern plant stands are an ideal companion for modern planters.
Herman Miller's Story Collection offers a versatile plant stand and planters that pair well with any design scheme. The Story Planter is a tiered plant stand available with five or nine modern plant pots, arranged in a staggered fashion up the base. The pots pivot for easy watering or ever-changing plant displays. Despite its compact footprint, this tall plant stand can hold a generous number of houseplants.
To bring greenery to your walls and surfaces, opt for individual Story Planters, available with mounting hardware for easy attachment to walls or tables. If you're less botanically inclined, shop all decor at Herman Miller for options that won't wither without proper care.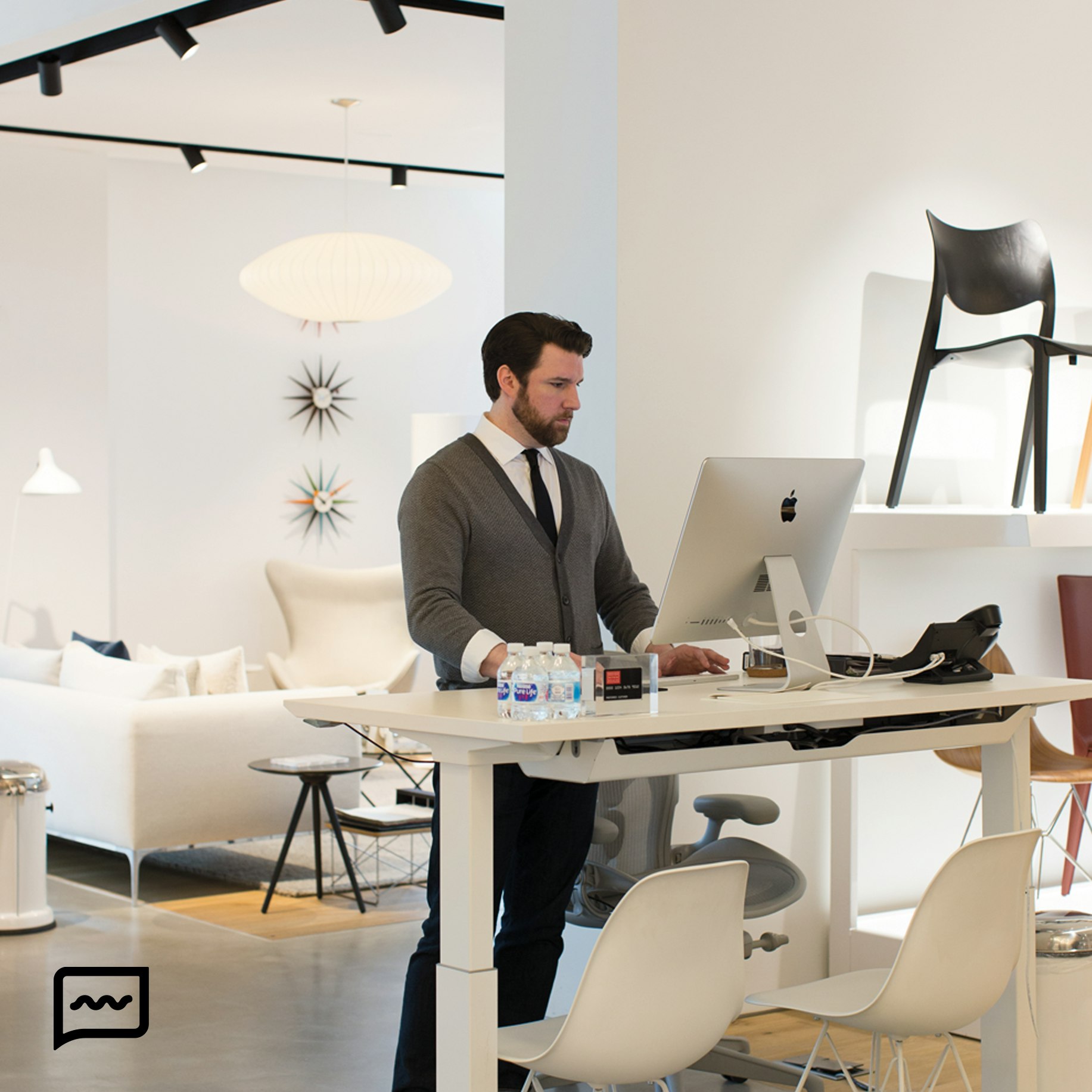 Any Questions So Far? We Can Help.
Chat instantly with a Performance Specialist to get advice, recommendations and answers to all your questions.