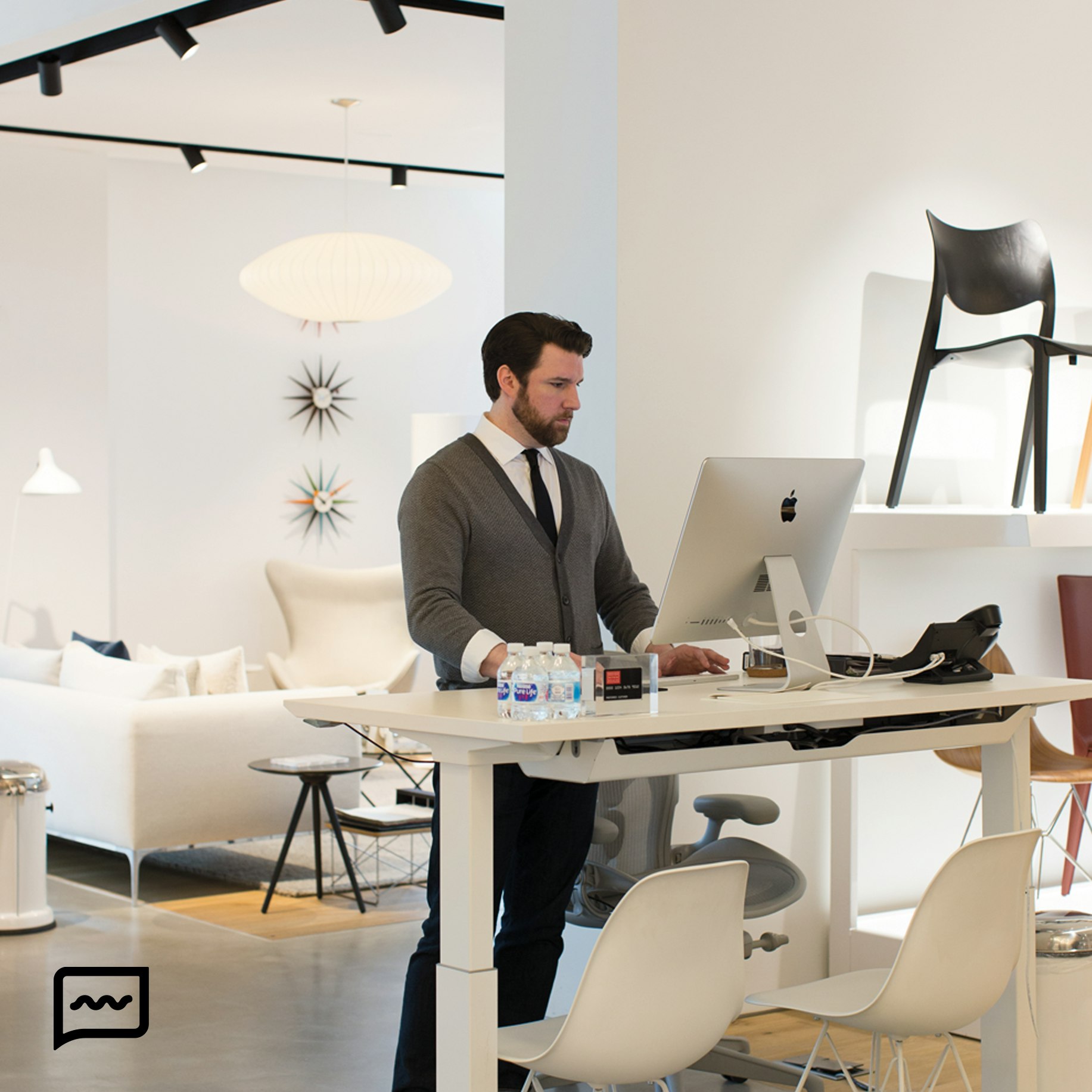 Any Questions So Far? We Can Help.
Chat instantly with a Performance Specialist to get advice, recommendations and answers to all your questions.
Mid-Century Office Chairs
With utility at the core of its identity, mid-century modern design is ideal for an office space. Mid-century office chairs embody the clean-lined and fundamentally functional sensibilities of the design style, with an emphasis on comfort and ergonomic design principles. Mid-century office chair silhouettes are clean yet visually intriguing, featuring curves, angles, and shapes that are as pleasing to look at as they are to sit in. Their seat backs often contour the natural curve of the spine to provide ergonomic comfort and support, ideal for long hours of seated work. Authentic mid-century office chairs are crafted of high-quality materials, resulting in enduring designs that stand the test of time. At Herman Miller, discover authentic mid-century office chairs from notable design duo Charles and Ray Eames.