Office Furniture Sets
Furnishing a home office from scratch comes with the challenge of hand-selecting coordinating items, a task that at times may feel more difficult than it needs to be. Purchasing individual home office furniture items can also be time-consuming and expensive. Save yourself time and money by going with an office furniture set from Herman Miller. Curated by experts in functional design, Herman Miller office sets integrate ergonomics and aesthetics to provide you with utmost comfort and utility. These office furniture bundles may include an office desk and chair, an office table and chair, or multiple coordinating components designed for small home offices. Not only will Herman Miller office sets afford you confidence in your choice of home office furniture, they'll also cost less than purchasing each item individually. Go with a Herman Miller office furniture set to furnish your work-from-home space with peace of mind.
Herman Miller Office Furniture Sets
Herman Miller's selection of office furniture sets includes pairings of some of Herman Miller's most iconic silhouettes, including different combinations of the Aeron Chair, Embody Chair, Sayl Chair, and Cosm Chair with the Line Storage Desk, the Nevi sit-to-stand desk, the Motia Desk, and the Risom Desk, to name just a few.
For a state-of-the-art ergonomic office set, consider the Aeron Chair and Motia Desk bundle or the Sayl Chair and Nevi sit-to-stand desk bundle. Both home office furniture sets afford you a multitude of adjustability options so you can perform at peak capacity. Or, if you're interested in an ergonomic home office set with more than just an office desk and chair, consider Herman Miller's Full Ergonomic Office Bundle. Complete with the Aeron Chair, Renew Desk, ultra-compatible Ollin Monitor Arm, and adjustable Original 1227 Task Lamp, this home office furniture set allows you to adjust your home office specifications down to the smallest detail.
Herman Miller office sets that marry precision technology with a sleek, streamlined aesthetic include the Aeron Chair and Line Storage Desk bundle, the Sayl Chair and Airia Desk bundle, and the Cosm Chair and Airia Desk bundle. With these office furniture sets, you can receive all of the benefits of the best ergonomic office chairs on the market paired with the utility and understated beauty of a Herman Miller office desk.
Take all the guesswork out of crafting the best home office with a Herman Miller Micro Office bundle. Available in Starter and Standard configurations, these office sets not only come with an innovative office desk and award-winning ergonomic office chair, they also include storage and privacy components to compose a complete home office in an instant. The Starter bundle includes the Everywhere Table, Sayl Chair, Ubi Mobile Bag Catch, and Ubi Slim Screen to promote productivity and organization in style. The Standard bundle is an upgrade from the Starter bundle, replacing the Sayl with the Mirra 2 Chair and adding the Ubi Small Organizer Kit for additional desktop storage. Compact without feeling cramped and complete with everything you need to stay task-oriented, these office furniture bundles are ideal for outfitting a small home office. For a closer look at each of the office furniture items available in Herman Miller office furniture bundles, browse all office chairs and desks.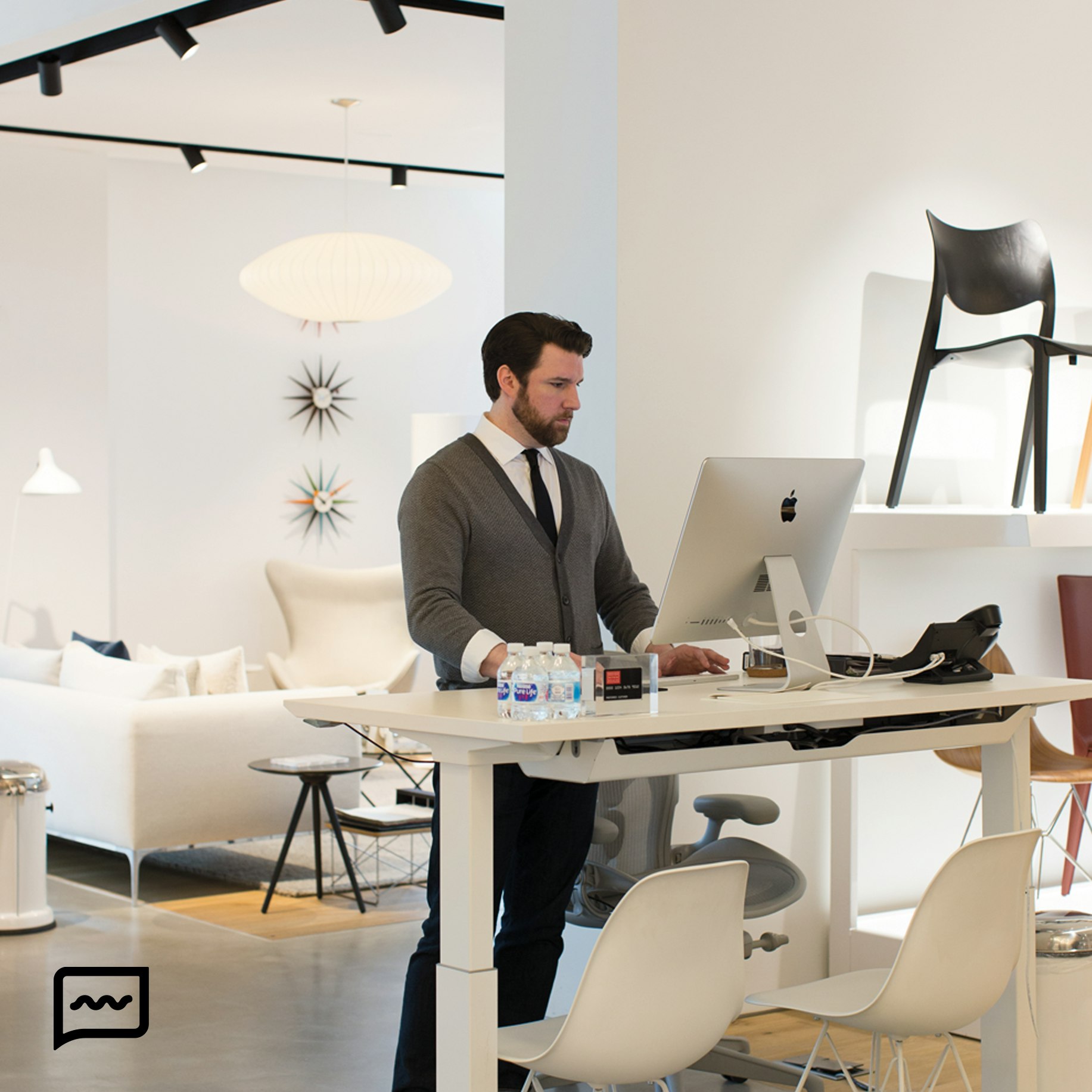 Any Questions So Far? We Can Help.
Chat instantly with a Performance Specialist to get advice, recommendations and answers to all your questions.