Overview
Rug Fringe Comb
Details
https://store.hermanmiller.com/accessories/household/rug-fringe-comb/100074077.html?lang=en_US
Designed by Bürstenhaus Redecker
Promotions
Free Shipping on Everything
From April 30–July 15, 2020, enjoy free shipping on everything site-wide shipped within the contiguous U.S. and Canada, excluding deliveries to Alaska, Hawaii and U.S. territories. Extra fees apply to island locations and default shipping upgrades. Offer is nontransferable and cannot be combined with other promotions or discounts, nor applied to past purchases or future deliveries.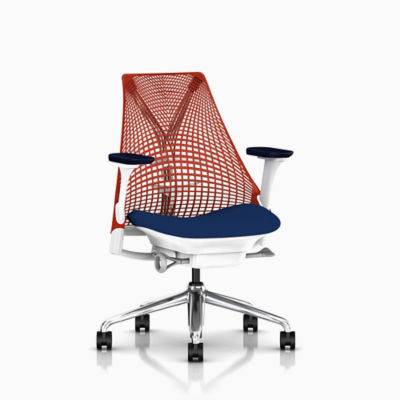 You may also need
Rug Pad
Available in seven sizes, our Rug Pad is a reversible, nonslip cushioned under-layer for your rug or floor mat. It protects floors, as well as the underside of your rug, providing a solid base that will reduce the rug's tendency to pucker under the …
Shop Now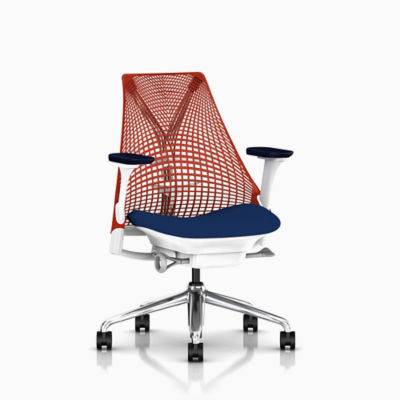 You may also need
Rug Pad
Available in seven sizes, our Rug Pad is a reversible, nonslip cushioned under-layer for your rug or floor mat. It protects floors, as well as the underside of your rug, providing a solid base that will reduce the rug's tendency to pucker under the …
Shop Now
Description
From one of the last remaining German makers of handcrafted brushes, the Rug Fringe Comb is made of oiled beech wood and, true to its name, keeps your fringed rugs well-groomed and looking sharp.
Rug Fringe Comb
Specification
Shipping Options
Your cart will reflect the shipping options available for your order. Visit our
Shipping and Delivery
page to learn more.
Care and Maintenance
With regular care and maintenance, your Herman Miller product will provide many years of superior performance and satisfaction. To maintain quality, please follow the cleaning procedures outlined here.
The instructions for the care and maintenance of Herman Miller products are provided to you as a service. No warranty is implied since results may vary.
Divider
Wood & Veneer
This includes Herman Miller products finished with wood veneer or recut wood veneer, except the oiled Eames Lounge Chair and Ottoman with Rosewood, Oiled Walnut, or Oiled Santos Palisander veneer unless specifically noted.
Normal Cleaning
Dust regularly with a slightly damp, soft, lint-free cloth. Wipe dry with a dry, soft cloth in the directionof the wood grain.Spills should be immediately wiped up with a damp cloth.
Once a month
Clean the surface with a soft cloth dampened with a quality cleaner formulated for wood furniture. Wipe the surface in the direction of the wood grain to remove dirt and fingerprints. Wipe dry with a clean, dry cloth.
Twice a year
Apply a good quality furniture polish with a soft cloth. Do not use aerosol-powered cleaners or polishes. Also, do not use polishes containing waxes or abrasives, or polishes that are oil based.
Stains
Herman Miller veneers meet strict testing standards for resistance to wear, light, stains, water, and pressure. To reduce the risk of damage, take some precautions: Use coasters for glasses and mugs. If a glass top is added to the veneer surface, be sure it rests on felt pads. Don't place a potted plant on a veneer surface unless it's in a water-tight container or in a drip tray.Don't let vinyl binders stay on a surface for very long. Use protective pads under equipment with "rubber" cushioning feet. Some chemical compounds used in the feet on office equipment, such as printers and monitor stands, may leave permanent stains or marks.
Minor repair of water rings, stains, and scratches
Rub the surface lightly in the direction of the wood grain using No. 000 steel wool. Apply a scratch-removing polish with a color and value that simulate the veneer. If the scratches are deep, consult a professional furniture refinisher.
Other Damage
Wood is susceptible to bruising and scratching from heavy office equipment, so we encourage a protective surface is placed underneath. Objects should be lifted instead of dragged across a surface. Protective pads should be used under items with a rough bottom, like pottery. Denting, caused by extreme pen pressure when writing, can also damage veneer. Use desk pads or some other protection where a lot of paperwork is done. Sunlight can damage veneer as well, so veneer surfaces should not be in direct sunlight. To help a surface age evenly, users can periodically move items on their desks so that the entire surface is exposed to an even amount of light over time. In addition to light, extremely high or low humidity is a damaging environmental factor. Herman Miller suggests maintaining a relative humidity of 35-65 percent.
0 reviews
Be the first to review the

Rug Fringe Comb
Does the job
A little more expensive than I would have liked, but. its very nice, well made, and does the job. I like the longish handle that keeps me from having to get down on my knees to comb the fringe.
October 24, 2019
Purchased
9 months ago
Outstanding Quality & Durability!! Phenomenal Results!
My Official "?" Rating: 4.99999999999999999999999999.
(-.1 ? ONLY due to the length of the handle) - see below.

In the midst of me looking for a carpet rake that was very sturdy, I stumbled across this. I've had the blue one with the white teeth- (I'll keep the name to myself) and the entire row of teeth completely fell apart. So I've been searching for quite some time but I haven't found one. Until now!!

After doing some research on beechwood: it's actually very strong. So I decided to make the purchase.

My first thought when I pulled it out of the box was: Wow, it's very small.

Now, I am definitely challenged in the height department (4' 10" to be exact, since I'm sure you're all wondering) ?? but, I still have to bend over quite a bit which doesn't help with a bad back. However....HOWEVER....the results of using it on my normal carpet are phenomenal!! The grooves stay in the carpet for days after doing some raking. So in that aspect.....this thing kicks a**!

But my suggestion is to make the handle longer/thicker.....maybe not broomstick length, but longer than the approx 2½ feet that it is because for someone of average height that wants to rake their carpet; will have to do it on their knees. ??

Now for the head part- this could be wider; but with the handle is small as it is, it's fine.

My final thoughts- I'm very happy with it. If I hadn't taken after my Grandma's height & was of average height, I probably would have been slightly disappointed with the size of it.

But no mistake here; I love this little rake! Again, it does an outstanding job on regular household carpet!

So thank you for having such a genius mind & designing such a
great product.
October 4, 2019
Purchased
10 months ago
Brilliant
I purchased an area rug that has an extra deep pile. I was looking for an old school 'rug rake'. They sell a limited variety on Amazon- most with the tines made out of metal or soft rubber (for pet hair).
I came across this 'fringe comb', I realize that it's intended use is for the weaved fringe on the ends of smaller rugs- which it works great for, but I primarily use it as a pile rake for an 8 x 10 area rug that you have to vacuum without using the rotating beater brush.
It's small, but it's sturdy (hand made), and boy does it work on the thick pile.
The Beachwood tines straighten and stand up the pile without fraying the fibers.
What a find! Works exceptionally well.
Would recommend.
December 9, 2018
Purchased
1 year ago
Browse 1 question
Browse 1 question and 1 answer
Can this be used on a wool rug? Thanks.
Best Answer:
The Rug Fringe Comb can be used on the fringe of any type of rug.